Apple has hundreds of employees working on secret electric car project that's aimed at competing with Tesla and other EV manufacturers.
The news comes from the Wall Street Journal, which has a pretty solid track record when it comes to Apple rumors. According to the report, that cites people familiar with the matter, Tim Cook approved the project about a year ago.
The project is codenamed "Titan" and right now the team is working on a minivan-type vehicle, as well as investigating materials and designs consistent with car manufacturing. Apple is also in talks with other high-end car manufacturers.
To add further fuel to fire, in the past year Apple has hired a number of designers and engineers that have previous experience with automotive engineering. Meanwhile the "Titan" team is reportedly led by VP Steve Zadesky, a former Ford engineer.
This isn't the first time we've heard rumors of an Apple car project. Ever since a van with what appeared to be self-driving tech was identified as belonging to the technology company a few weeks ago, the internet has been ablaze with stories of what Apple might do.
However, according to the report, self-driving technology is not part of the deal, at least not yet. Apple's only interested in creating an electric vehicle.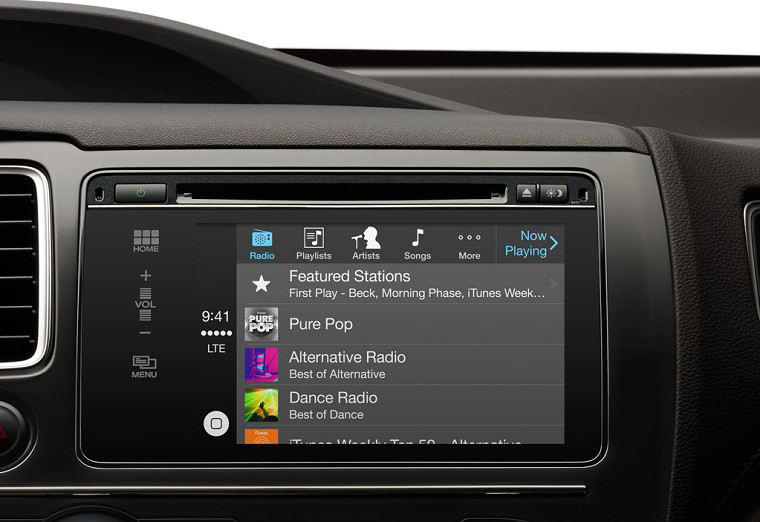 If true, and if the company doesn't abandon it midway, a car project for Apple is a big departure from the company's comfort zone. Important differences in manufacturing, sourcing, product lifetime and so on might prove to be a challenge for the iPhone maker, as their traditional business models might no longer fit as well.
Not to mention the fact that car manufacturing is a hugely expensive business with high upfront costs. Then again, if you had $178 billion in cash, you might decide to spend it on cars too.
Meanwhile Tesla, the supposed prime competitor for Apple in this field, has shocked investors twice: the first time by announcing they will release numerous patents related to EV technology for free so that other interested companies can use them – we can't help but wonder if Apple will make good use of those. And secondly, when Tesla announced that it had missed its sales projections and will also invest a huge amount of money, $1.5 billion, in R&D this year.
Creating an electric vehicle is hard, and selling it might be even harder. And we might not see it for another two or three years. However, if Apple is indeed planning on joining this race, then the EV and technology markets just became that much more exciting.
Source: Wall Street Journal | First image via Geekwire