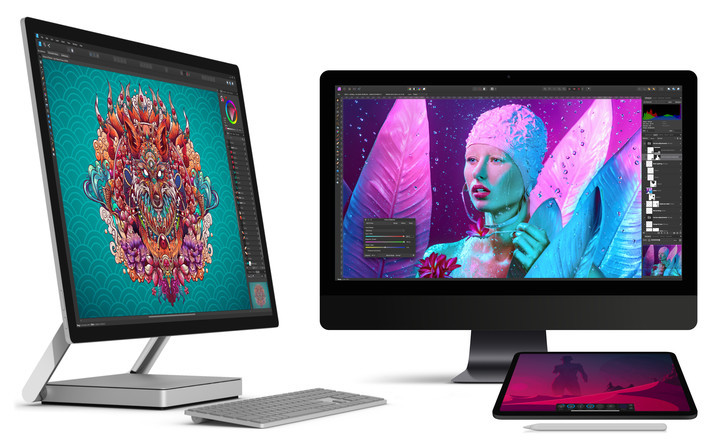 Affinity Photo is a professional photo editing tool with all the power you'll ever need. Live retouch tools work in real time and its speed means there's no waiting to see your results. Non-destructive editing, raw processing and end-to-end color management are standard, so Affinity Photo has all the features required to make beautiful photographs spring to life.
Affinity Designer is a vector graphic design solution used by professional designers, artists, and creatives who are working on illustrations, icons, branding, UI designs, typography, print projects, mock ups, web graphics, pattern designs, and concept arts.
Affinity Publisher is professional-grade publishing software built to rival Adobe InDesign. From magazines, books, brochures, posters, reports and stationery to other creations, this incredibly smooth, intuitive app gives you the power to combine your images, graphics and text to make beautiful layouts ready for publication.
Affinity 1.9 release notes:
Just some of the additions you can look forward to include a new contour tool and select same in Affinity Designer, package output, data merge and PDF passthrough in Affinity Publisher, and the ability to add non-destructive liquify layers, path text and linked layers in Affinity Photo. Head over to official website to learn all about 1.9 and download today (free for current app owners). You'll also get a range of incredible free content with your download after you register your app, including brushes, textures, overlays and templates, so don't miss out!
Download page: Affinity Photo | Affinity Designer | Affinity Publisher (90 Days free trial)
View: Affinity Homepage | v1.9 Changelog | Release Announcement
Get alerted to all of our Software updates on Twitter at @NeowinSoftware