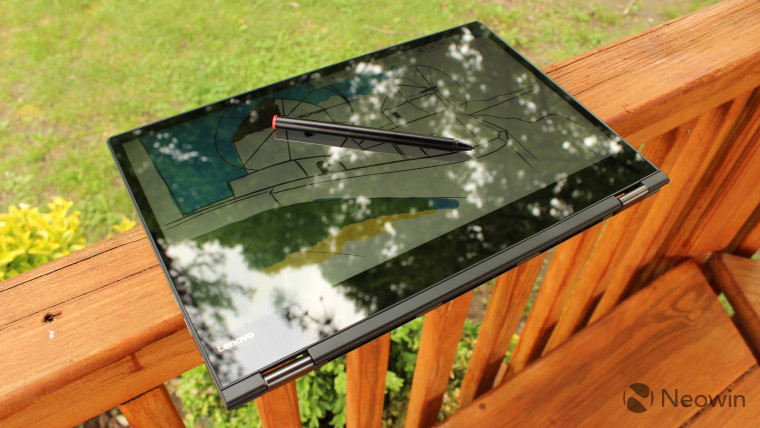 Lenovo's Flex 6 14 is a 14-inch convertible that seems like it checks all of the right boxes. For $799.99, it comes with an Intel Core i5-8250U CPU, and it even has dedicated graphics in the form of an Nvidia GeForce MX130 with 2GB GDDR5.
It also comes with a pen. As we've seen with other upper mid-range convertibles like Lenovo's own Yoga 730, oftentimes pen support is included, but the device doesn't come with the actual pen, to bring down costs. This means that you can use it for taking handwritten notes, drawing, marking up photos and PDFs, drawing routes in Maps, and more.
It also features Dolby Audio Premium, so the speakers should end up sounding pretty good. This is also something that's somewhat rare for convertibles in the mid-range, as they often have that sort of tinny quality to the audio. This might end up being a pretty nice consumer device.
Check out our unboxing video below:
Make sure to subscribe to Neowin on YouTube! It's the best channel in the universe!