On offer via our ELearning section of Neowin Deals for today only, we have a Microsoft Certified Solutions Developer: Windows Store Apps Using C# bundle at 91% discount. Develop fast, fluid Windows 8 or 10 apps and earn the certification to prove It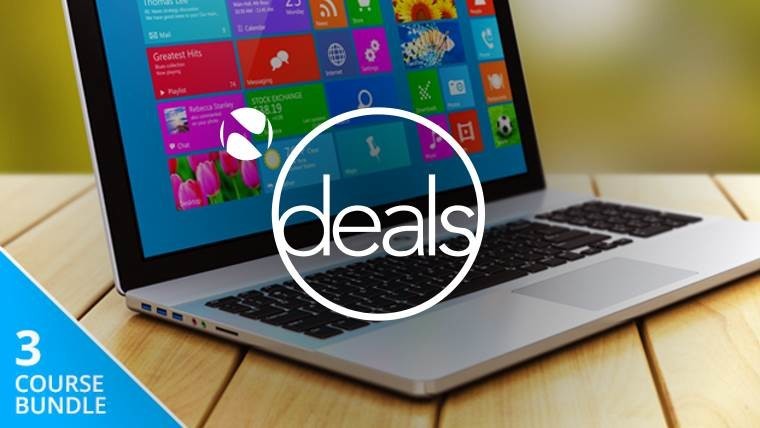 What's it all about?
Microsoft's certification programs are highly-respected benchmarks for competency in a variety of technical specialities—and well worth each and every hour spent studying, included in this bundle are three courses.
Microsoft 70-483: Programming in C#
Gain the Skills to Create Windows Apps with C#
Microsoft 70-484: Essentials of Developing Windows Store Apps Using C#
Put Your C# Knowledge to the Test & Deliver a Flawless User Experience
Microsoft 70-485: Advanced Windows Store App Development Using C#
Prove Your Mastery Over C# with This Advanced Certification
For terms and instructor info, click here.
How do you benefit?
This Microsoft Certified Solutions Developer: Windows Store Apps Using C# bundle normally retails at $614 all told, but you can pick it up for just $49.99 today. In addition, if you refer this deal via social media (below the 'Add to cart' button) which results in a purchase, you'll get $10 credit added to your Neowin Deals store account.
Get this deal (ends today!) or find out more about it.
---
Not for you?
That's OK, If this offer doesn't interest you, why not check out other giveaways on the Neowin Deals web site? There's also a bunch of freebies you can check out here.
Disclosure: This is a StackCommerce deal in partnership with Neowin; an account at StackCommerce is required to participate in any giveaways or deals. For a full description of StackCommerce's privacy guidelines, go here.