Dozens of Apple patent applications were published lately revealing research that Apple had completed in 2007 on many topics encompassing future versions of Mac OS X.
The most intriguing is a series of patent applications which describe a "Multidimensional" user interface. Apple has essentially been working on true 3D desktop environments.
It's not clear when and if Apple will decide to implement these new 3D desktop design ideas into a future version of Mac OS X. The 3D desktop idea suggests that Apple would take their existing Mac OS components like the dock, dashboard, add more depth and give a three dimensional look.
Apple's next major version of Mac OS X (10.6) is due in the first quarter of 2009 and will primarily focus on "under the hood" changes to boost performance.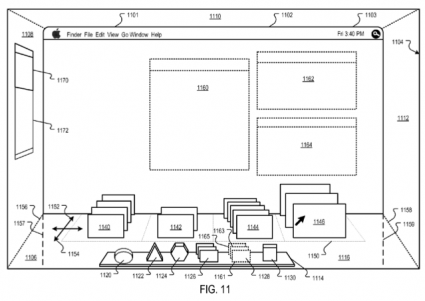 Image Courtesy : MacRumours.com