7 Days is a weekly roundup of the Editors' picks of what's been happening in the world of technology - written with a dash of humor, a hint of exasperation, and an endless supply of (Irish) coffee.
Once again, it's been an absolutely packed week, with news flooding in from across the tech world. Fans of Microsoft, Apple and Google have had plenty to get excited about this week, but there's been plenty of news beyond the offerings of these three giants alone. As ever, 7 Days is here to help you make sense of the week's top stories – and we begin this week with another industry behemoth.
Amazon unveiled several new devices this week, including one of the most affordable tablets ever seen. The 7-inch 'Fire tablet' has the kind of specs you'd expect of a device that costs just $50 – but it would appear to cover all of the basics pretty nicely. The company is evidently hoping to sell them in considerable numbers – you can even pick up a 'six-pack' of the new tablets, paying for five of them and getting the sixth free.
And among other devices Amazon launched this week was its new $99.99 Fire TV box which – unlike the new Apple TV announced earlier this month – supports 4K/Ultra HD resolution. Its Fire TV Stick has also been refreshed with new voice support, and will go on sale next month for $49.99.
Qualcomm revealed further details about its upcoming Snapdragon 820 system-on-chip on Tuesday, including new insights into its LTE connectivity. It also announced Quick Charge 3.0 – offering ultra-fast battery charging with support for USB 3.1 and Type-C connectors – which will be supported on its new Snapdragon 620, 618, 617 and 430 chipsets, as well as the flagship 820.
We've been finding out more about various upcoming Android devices this week, including the new YotaPhone 3. YotaPhones are distinctively designed with a conventional high-res full-colour display on the front, and a large but low-power e-ink touchscreen on the rear. The company is reportedly teaming up with ZTE on its next model, which should help it to bring down its development and manufacturing costs.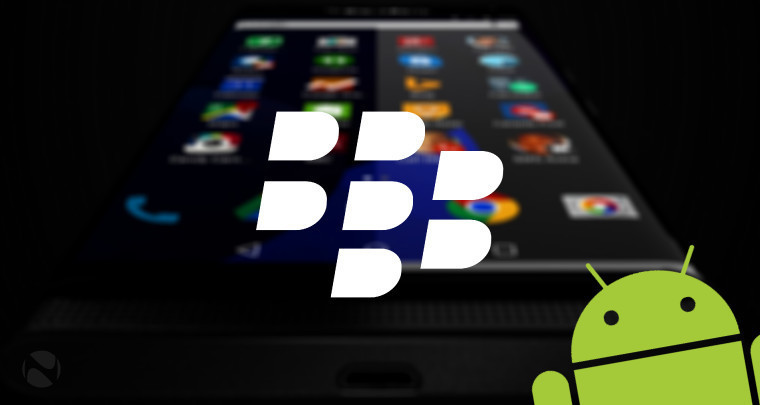 More images emerged this week of BlackBerry's new flagship-class handset, codenamed 'Venice'. BlackBerry is ditching its own OS in favor of Android 6.0 Marshmallow on the new device, which will feature a Galaxy S6 edge-style dual-curved display that slides up to reveal a physical – but still touch-sensitive – QWERTY keyboard.
Meanwhile, it seems there's not much left to find out about Google's new Android flagships, following a series of leaks in recent weeks. But on Friday, yet another detail was revealed, as a report claimed the new handsets will be known as the 'Nexus 5X' and 'Nexus 6P'.
A few hours after that leak, Google sent out invites to a media event in San Francisco on September 29, at which it will unveil the new 5.2-inch (LG) and 5.7-inch (Huawei) Nexus phones. The handsets will be the showcase devices for Android 6.0, which will also get its official launch at the event – and Google may be planning to unveil a new version of its Chromecast dongle there too.
Last week, Apple held one of its biggest launch events ever, unveiling a range of new devices, and big improvements to the software that runs on them. This week, the process of delivering those new products to its customers began.
On Wednesday, Apple released iOS 9 - and the company was also planning to release watchOS 2 on the same date. However, just hours before its release, it announced that its Apple Watch update had been delayed due to a bug.
For those who enjoy life on the bleeding edge of technology, the newer iOS 9.1 beta 1 is now available to download.
It emerged last week that Apple's new iPhone 6s and 6s Plus have smaller batteries than their predecessors – but while the company continues to ignore the desperate pleas of even its most diehard fans calling for larger batteries, Apple has at least boosted the RAM in its latest handsets. A developer used Xcode 7 GM assets to confirm that the new iPhones have 2GB of RAM, while the new iPad Pro has 4GB.
As you may recall, the iPad Pro is Apple's gigantic 12.9-inch tablet, with an optional Microsoft Surface-style Smart Keyboard cover, and 'Pencil' stylus. Microsoft rolled out an update for OneNote on iOS 9 this week, adding support specifically for the iPad Pro and Pencil.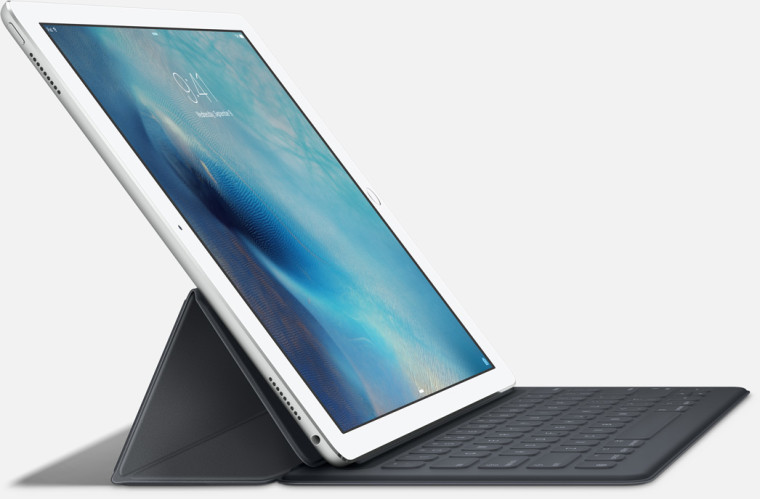 Given that the iPad Pro might be seen as a competitor to its own Surface Pro tablets, some may be surprised at Microsoft's eagerness to support Apple's new tablet with its software. If you're one of those people, you haven't been paying enough attention – after all, not only did Microsoft appear on stage at the iPad Pro's launch, but the company has been doing everything it can to make its software as widely available as possible in recent months.
This was perfectly highlighted by none other than Microsoft's own CEO, Satya Nadella, speaking at this week's Salesforce conference. In an on-stage demo, he jokingly made a reference to the 'iPhone Pro', showing an iPhone homescreen stuffed full of Microsoft apps – including OneDrive, OneNote, Xbox SmartGlass, Health, Groove, Sunrise, Wunderlist, and more.
The underlying implication there, of course, is that Apple can produce all the shiny hardware it wants, but it takes Microsoft's software to turn it into a true all-rounder, from entertainment to productivity. That's debatable, of course – but it certainly demonstrates Microsoft's belief in its new software strategy.
With Apple's big announcement out of the way, and Google's now in the diary, there's a third event to look forward to in the coming weeks. Microsoft will host its much-anticipated event in New York City on October 6, where it will unveil the Surface Pro 4, second-gen Band wearable device, and its new Lumia 950 and 950 XL flagships, along with various accessories.
On Tuesday, details emerged regarding the Lumia 550, an entry-level Windows 10 Mobile handset that will replace the Lumia 640, which Microsoft launched just a few months ago. In fact, the 550 is said to be almost identical to the 640 in terms of design – but it's unlikely to arrive until next year.
Meanwhile, Microsoft's partners have been continuing to detail their plans for Windows 10 Mobile. Yezz – which has launched a range of 'Billy' Windows Phones, named in honour of Bill Gates (!) – said this week that it will upgrade its handsets to Windows 10 Mobile, and promised that new devices are on the way too.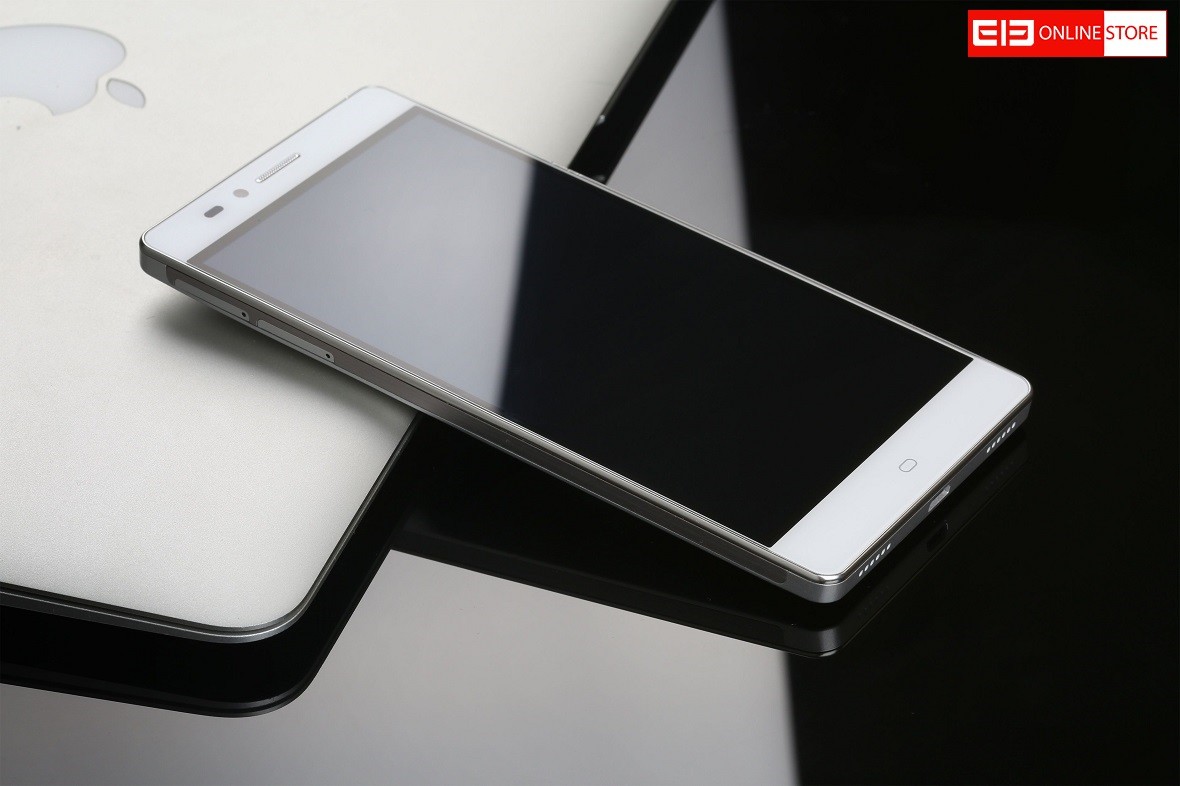 And Chinese manufacturer Elephone – whose devices have increasingly caught our attention in recent months – is also working on a high-end $299 Windows 10 Mobile handset, with 3GB RAM, Quad HD display, 20MP camera, 64GB storage and more. Shame about the name though – the new device is called the 'Vowney', which sounds about as appealing as a puddle of vomit.
Notably, this appears to be the same Windows 10 Mobile handset that Neowin exclusively revealed back in April.
While Windows 10 has been available for PCs for several weeks, Windows 10 Mobile remains in development. The last Insider Preview, build 10512, was released over a month ago, and a newer build was supposed to be released last week, before the last-minute discovery of a bug changed those plans.
But on Monday, a new build – a revision of the one that was cancelled last week – finally arrived:
It was also revealed that around 200 devices were able to install the cancelled build 10536 last week, before Microsoft terminated the rollout. And in a further twist, some non-Lumia devices not even supported on the Insider Preview program were able to install revised build 10536.1004 this week, creating problems on those handsets which Microsoft said a 'dedicated team' is working to resolve.
If you installed Windows 10 Mobile Insider Preview build 10536.1004, we're eager to hear what you think of it. After a month of working on its latest preview, did Microsoft deliver the improvements you were expecting? Or has your experience of the new build been blighted by issues? Our readers have been sharing their thoughts in our latest discussion – be sure to join in and have your say!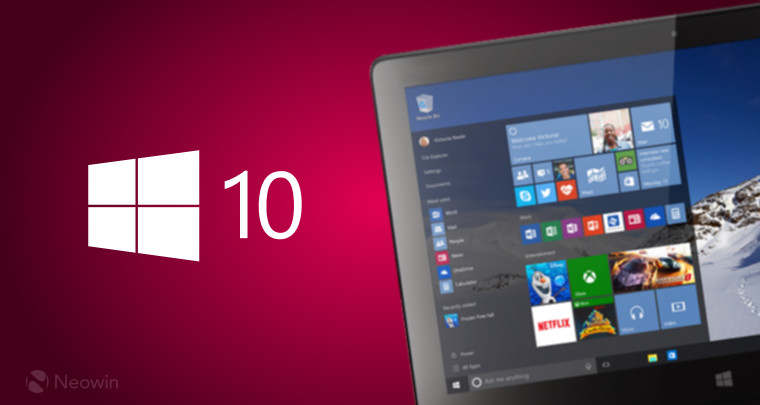 That wasn't the only update for Windows Insiders this week. On Friday, those testing Windows 10 on their PCs also got a new build:
Windows 10 users upgrading from Windows 7 or 8.1 have had to grow accustomed to life without Microsoft's Media Center software. Of course, most users didn't even know it existed, and those that did used it mostly for playing DVDs. The new Windows DVD Player app was supposed to replace some of this lost functionality in Windows 10 – but frankly, it's a hot mess.
This week, Microsoft acknowledged a whole list of problems that users have been experiencing with the app – which some users have paid $15 for – suggesting some workarounds, and promising fixes at some vague, unspecified point in the future.
On Wednesday, Microsoft released its long-awaited Update 3 for Windows RT, bringing a Windows 10-style Start menu… and not much else. If you needed any clearer indication that Microsoft is done with Windows RT, this feeble update is surely proof enough that the OS has no life left in it.
And another Microsoft product reached end of the road this week, as Microsoft announced the end of its Zune services, which will migrate to its Xbox Music Groove music platform.
But Microsoft gave some love to one of its older products on Thursday, with a new system update for its Xbox 360. The update adds a range of new features, some of which have been available to Preview users in recent weeks.
Microsoft is also preparing to roll out a new user experience to its Xbox One, based on Windows 10. The first lucky members of the Preview Program began to receive that update on Friday, and more will be able to download it in the weeks ahead.
And this weekend, the company also rolled out a new preview version of its Xbox app for Windows 10. Microsoft will now maintain a separate beta branch of the app, allowing users to test new features ahead of their general release.
Halo fans rejoiced on Tuesday as Microsoft released new footage from the campaign mode of its next big title. The company also said that Halo 5: Guardians will use dynamically adjusting resolution features to optimize graphics rendering in the new game, which will launch on October 27.
And there was much rejoicing among PlayStation 4 fans too, as Sony announced a 12.5% price cut on its console. However, the celebrations were quickly tempered by the realization that, so far, the lower price applies only in Japan.
Sony also announced a new name for its 'Project Morpheus' virtual reality headset – it's now known as 'PlayStation VR'.
Rockstar Games, developers of the hugely popular Grand Theft Auto series, said this week that it's now considering bringing an end to its updates for GTA Online on the Xbox 360 and PlayStation 3.
However, Rockstar also grabbed headlines this week for a very different reason, after the BBC broadcast a 90-minute TV drama, called The Gamechangers, which claimed to document the controversy surrounding the creation of the GTA series. Rockstar reacted to the show, which starred Daniel Radcliffe and Bill Paxton, by dismissing it "random, made up bollocks".
Meanwhile, the BBC's Director-General announced this week that the Corporation is planning to launch a 'Netflix-style' video streaming service in the United States, as it aims to generate more revenues from its vast library of existing content.
The BBC is also one of several partners – including Universal Studios and The Muppets, among others – to have teamed up with Microsoft on a new feature that it launched in Skype this week. You can now add short video clips called 'Mojis' to your chats, with some classic moments from TV and movie history lined up to add a bit of fun to your Skype conversations.
Elsewhere in the world of social media, Snapchat announced a controversial new pay-to-replay feature, which allows users to re-watch a Snap on-demand by paying for the privilege. Three of these Replays cost $0.99 (although you can only use one per Snap), but some users dislike the new feature, saying that it goes against what made the service so popular in the first place.
Users will soon be able to express their dislike of something with a new button on Facebook. Yes – after many years of rumors that such a button might once appear, the social network confirmed this week that the option to 'Dislike' a Facebook post will soon be available.
Facebook is also doing its bit as a good corporate citizen in the UK, where it will soon begin displaying localized emergency alert notifications to its users – similar to the AMBER Alerts used in North America – to help spread the word when a child goes missing.
UK internet service provider Virgin Media is preparing for the future launch of a 600Mbps home broadband service, which its new Superhub v3 router-modems are fully equipped for. However, as with the £3bn network expansion investment it announced earlier this year, such things ultimately need to be paid for. As a result, the company will soon notify its broadband-only customers of upcoming prices rises - the fourth increase for these users in less than three years.
Before we wrap things up, it's worth highlighting another discussion that our readers have been enjoying this week.
Microsoft thought we'd all fall in love with touchscreens on our PCs with Windows 8 – but many new Windows 10 notebooks and desktops are still being sold without touchscreens today. Many of our readers have already weighed in on how important (or not) this feature is to them – be sure to check out what they think, and have your say too!
---
Giveaway!
We're giving away a set of stylish Bienna QY8 Bluetooth headphones this week. The QY8 scored highly in our detailed review last month, with strong battery life and integrated phone/media controls adding to their appeal. You can enter here – good luck!
And don't go away – we've got more exciting giveaways lined up for you on Neowin over the next few weeks…!
---
The week ahead
Stay tuned to Neowin in the coming days, as there's plenty to look forward to. Microsoft will release Office 2016 for Windows on Tuesday, and Apple's iPhone 6s and 6s Plus – featuring its cool-but-of-questionable-usefulness 3D Touch display – will be released on Friday. We're also expecting to hear a bit more about Microsoft's next-gen devices, ahead of their announcement next month.
Along with the usual mix of official news, juicy rumors, intriguing insights and crazy surprises, it should be a good week!
As ever, there's plenty more to read across the site – including loads of interesting discussions over on our forums. From all of us on the Neowin team, have a great weekend!