7 Days is a weekly round-up of the Editors' picks of what's been happening in the world of technology - written with a dash of humor, a hint of exasperation, and an endless supply of (Irish) coffee.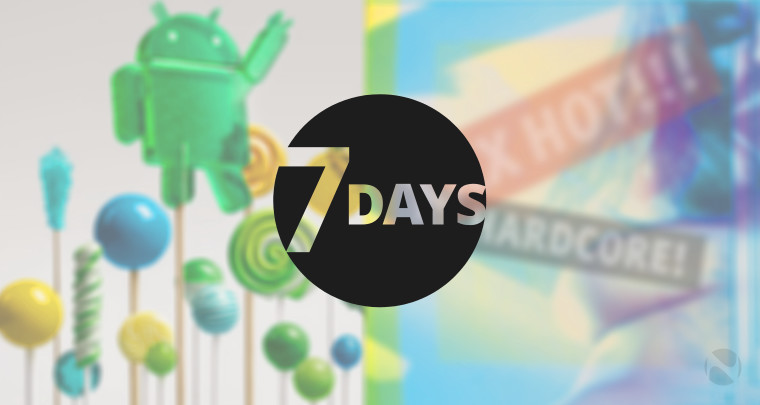 The weekend has finally arrived, and we can at last catch our breaths after another week crammed full of official announcements, revealing leaks, and plenty of spicy rumors. So get comfortable, grab a cup of coffee – or something a little stronger, if it's that time of the day – and catch up on highlights from the week's top tech news.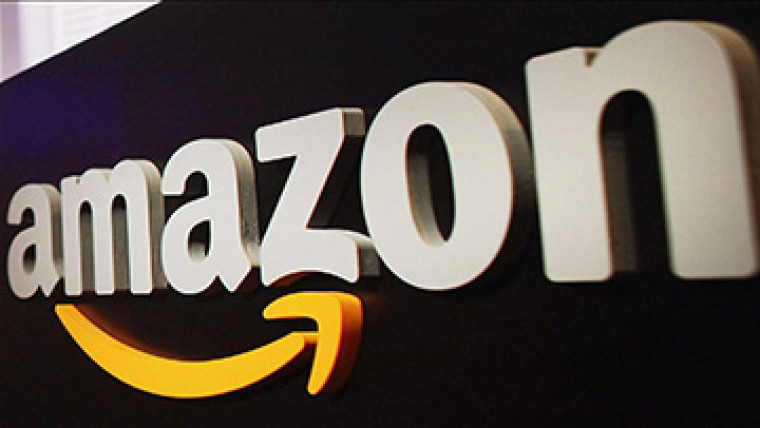 We begin with Amazon, the global retail giant that has become the first port of call for many online shoppers, and which is often blamed for contributing to the demise of many brick-and-mortar retail stores. But Amazon is reportedly considering buying physical stores previously operated by failed retailer RadioShack, with the intention of opening Amazon stores across the US.
Over on Google's Android app store, malicious software has again been highlighted as a real threat to users. Dozens of apps were removed from the Google Play Store this week, after it emerged that they were directing users to install malicious third-party software that sent premium-rate text messages or harvested users' data. Unfortunately, the apps had already been downloaded millions of times before they were removed.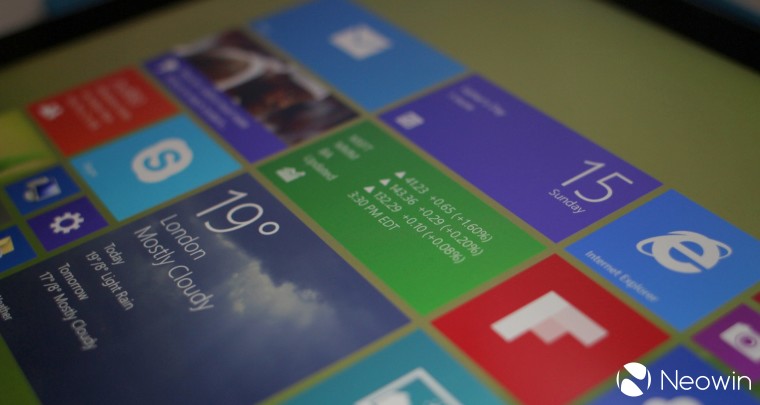 Android is still the largest mobile platform by some margin, and – like Apple's iOS – it gets the best and most popular new apps very quickly. But while its market share remains so low, the same cannot be said for Windows.
A Microsoft job description revealed this week that the company is looking for a "game-changer" to bring more apps to Windows, and that its next-gen app platform "will change how Windows devices and services are perceived and received by customers and developers." This may well line up with what we already know about MS considering ways of introducing Android app compatibility on Windows.
On Wednesday, Microsoft's long-awaited touch-friendly Office apps for Windows finally arrived. Available exclusively with the Windows 10 Technical Preview, the new Word, Excel and PowerPoint apps are free to download now.
However, the next version of the Office desktop applications, which will be called Office 2016, won't arrive until later this year. It will be joined by SharePoint Server 2016 which, on Monday, Microsoft announced will include a range of improvements including new Office 365 features and Yammer integration.
However, Microsoft is phasing out the 'Public Website' feature of SharePoint Online, but as an alternative, the company has teamed up with Wix.com to make it easy for users to create websites through the Office 365 platform.
The company also added a new feature to its Office Lens app for Windows Phone, which lets users capture digital copies of physical documents quickly and easily using the camera on their handset. The latest update lets users save documents directly as a PDF.
Another new Office feature was revealed this week, after a 'Work Assistant' app listing was spotted on the Windows Phone Store. The app is reportedly being developed with direct involvement from Bill Gates, and is a component in Microsoft's plans to expand Cortana's presence into the workplace. Screenshots published this weekend also show a bit more of the new app.
Microsoft's Surface tablets generated sales of over $1 billion last quarter, but the company always avoids revealing how many it actually sold. But the latest figures from Canalys indicate that MS shipped two million Surfaces last quarter – that's a third of all worldwide Windows tablet shipments, giving Surface a 3% share of the global tablet market.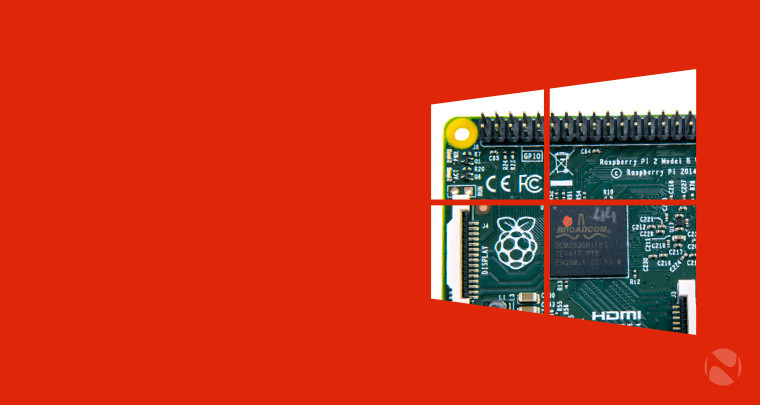 The Raspberry Pi Foundation announced its next-gen micro-PC this week, which is available to order now for just $35. But the most exciting aspect of the announcement was the news that Microsoft is supporting the new Raspberry Pi 2, and is offering a free version of Windows 10 to anyone who buys the device and signs up to the Windows Internet of Things (IoT) Developer Program.
The Foundation's CEO and founder, Eben Upton, said on Monday that Pi owners have been demanding Windows support for some time, adding: "I think there's a sense that 'you're a real PC' if you run Windows", which no doubt got a few Mac, Ubuntu and Chromebook fans foaming at the mouth in outrage.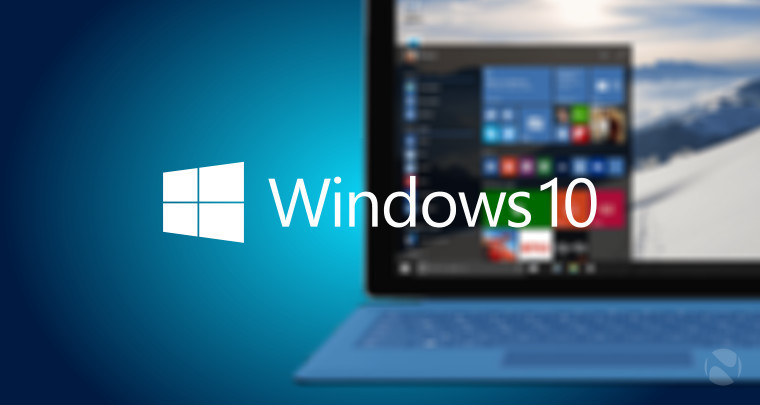 While the Pi 2 will get the IoT version of Windows 10, the desktop version of the OS is already in the hands of over 2.2 million testers. This week, Microsoft released a new patch for the latest Technical Preview build 9926, which includes a range of improvements and fixes for many issues that users have so far experienced.
The patch doesn't address problems that some testers have experienced with AMD graphics drivers, though. But AMD has confirmed that it's working on updated drivers for the preview.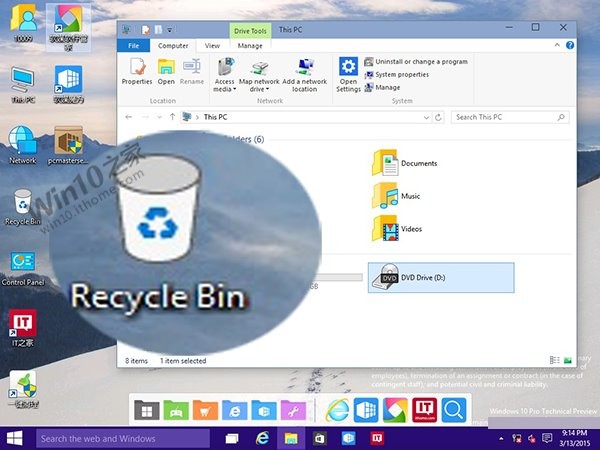 Images from new preview build 10009 leaked this week, revealing some rather controversial new icon designs that are almost cartoon-like in their style. The new Recycle Bin icon has proved especially unpopular so far, for obvious reasons.
Further leaks from the same source later revealed that build 10009 includes Microsoft's new Project Spartan browser. The build was apparently compiled in late January, so it may not be too much longer until we can finally get our paws on the new browser.
Microsoft said on Tuesday that it will soon begin updating the new Xbox app in Windows 10, which bridges the gap between console and PC. It's pretty basic in its functionality so far, but the company says that it will start a new monthly update cadence for the app in the near future.
It looks like Microsoft is now building out its long-rumored unified app store, as an update to its existing web store rolled out this week. Significantly, the app now lists Windows and Xbox apps together, hinting that the separate app stores for these platforms may soon be merged into one.
With so much attention on Windows 10, it's easy to forget that Windows RT is still a thing, especially after Microsoft bumped off its Surface 2 range last week. On Thursday, the company reiterated its commitment to delivering "an update for Windows RT", but with Windows 10 on the horizon, RT remains a dead OS walking.
The company's CEO also ensured users that it remains committed to Windows-based phones on Friday. As MS has been spreading its software to rival platforms, some had speculated that it was preparing to pull the plug on its own smartphone efforts, given that its global market share remains below a pitiful 4%.
On Tuesday, Neowin exclusively revealed details of a near-final build (8.15.12492.41) of the Windows 10 Technical Preview for phones, which was being seeded to hundreds of testers across Microsoft, as the public rollout gets closer.
Two days later, screenshots leaked of a slightly newer build (12493) leaked, which confirmed some of what we had revealed previously. Since then, the leaks have just kept coming, including a glimpse of a new double-height 'tall' Live Tile, and a comprehensive gallery of screenshots.
Microsoft has confirmed that first preview of Windows 10 for phones will support devices with 512MB of RAM, and may include a 'rollback' feature to let users return to an earlier version of the OS if they experience issues with the latest build.
Good news came on Monday for those awaiting a new Windows flagship phone, as a Microsoft executive referred to new "Lumia smartphones, powered by Qualcomm's Snapdragon 810 processors" on the way.
If that raised a red flag somewhere in the back of your mind, it's probably because of the numerous reports in recent weeks of overheating issues with the Snapdragon 810. However, if a report that surfaced on Thursday proves accurate, Qualcomm may have finally resolved those problems.
Over in the UK, the Lumia Denim update arrived for a whole bunch of handset and carrier variants this week, including the Lumia 520 (unlocked, EE, O2, Vodafone), Lumia 930 (EE) and Lumia 1520 (Vodafone), among many others.
The new entry-level Lumia 435 also became available for pre-order in the UK this week, priced around £88.49 off-contract at Amazon. Despite its low price, the handset still includes 1GB of RAM, a front-facing camera and an array of sensors – features lacking in some of Microsoft's more expensive entry-level handsets.
Big changes are on the way in the UK mobile market. EE confirmed this week that it's killing off two of the UK's most familiar mobile brands – Orange and T-Mobile – to focus on its EE brand.
Three days later, BT announced that it had agreed terms to acquire EE in a deal worth £12.5 billion. BT is the UK's largest fixed-line broadband provider, but it offers no mobile services. Its acquisition of EE, the country's largest mobile carrier, has already raised concerns among rivals, including Vodafone, which suggested that the deal "could suffocate the market".
As if that wasn't enough, Dixons Carphone announced on Monday that it is launching its own mobile services, using the Three network. Meanwhile, Three is currently trying to buy O2, and last week Sky announced that it will also offer mobile services from next year on O2's network.
Presumably, the end result of this mayhem will be that everyone in the UK suddenly finds themselves on a network they've never heard of, paying a lot more money for all the new 'advantages' and 'benefits' that have been promised by all the new and consolidated carriers.
Rumors continue to indicate that Apple is working on an iTunes-branded music subscription service based on its Beats acquisition – but this week, details emerged of the company's plans to launch a new web TV service too, although it's said to still be in the early stages of development.
Remember the plans to launch Ubuntu on a high-end smartphone called the Edge? The crowd-funding campaign for that device came up $20 million short, and the plans were shelved. But on Friday, Canonical announced that the world's Ubuntu phone will launch next week for just €170 (around $195).
Unfortunately, though, it's just an 'Ubuntu Edition' of a low-end Android phone called the BQ Aquaris E4.5, so don't get too excited.
Micromax had plenty to celebrate this week, as recent figures show that its sales for last quarter pushed Samsung into second place in India – a hugely important market that grew 90% year-on-year in Q4 2014.
Speaking of Samsung, the company sent out invites on Monday to an event in March, at which it is expected to launch its new Galaxy S6. Leaks during the week claimed to reveal pricing for both the new Galaxy S6, and its 'Galaxy S Edge' variant, along with images of the new devices.
On Monday, HTC missed its own target date to deliver the Lollipop update to its One M8 and M7. The company assured users that it was doing all it could to speed up the process, but laid some of the blame for the delay at Google's feet, due to issues in the earliest Android 5.0 builds which needed to be resolved.
But on Thursday, HTC began rolling out Lollipop to the One M7, starting with the variant offered by Sprint in the US. Unfortunately, however, the Android 5.0.1 build that is now rolling out to these handsets is not the latest Lollipop version.
The newer Android 5.0.2 is now available for certain Nexus devices, but an even newer build is already in the wild. Google hasn't officially announced it yet, or detailed a changelog, but Android 5.1 Lollipop is available pre-installed on new low-end Android One handsets that went on sale in Indonesia earlier this week.
It's great to see Google moving ahead so quickly when it comes to updating its OS. But the breakneck pace of development contrasts starkly with the lethargic crawl at which Android updates are actually making their way to devices. Google's own figures revealed this week that just 1.6% of Android devices are now running Lollipop builds – a pretty poor state of affairs after three and a half months.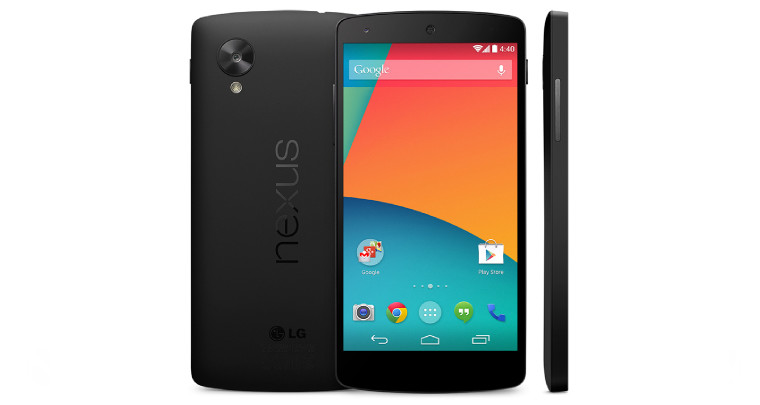 There are still very few devices for which Lollipop is available, but one of those is the Nexus 5, a handset that we thought had reached the end of its sales life after production ended in December. But on Tuesday, the Nexus 5 returned to Google's Play Store, as the company sells off the last remaining stocks of the 15-month-old device. Sadly, Google is still selling it at full price, which is a bit cheeky, given that it's no longer the high-end marvel it once was.
On Wednesday, details emerged of Microsoft's purchase of Sunrise, a popular calendar app on iOS and Android. It follows the company's recent acquisition of Acompli, another much-liked iOS and Android app, which it then rebranded and re-released as its own Outlook app on those platforms.
Microsoft has been gradually expanding its cross-platform strategy of making its software as widely available as possible. On Tuesday, Microsoft Garage launched another new app for Android called 'Picturesque', which allows users to customize their lock screens with the daily images from Bing.
But why should Android users get all the Microsoft love? On the same day, the company also announced its new #TileArt app for Windows Phone 8.1, which allows users to customize their Start screen with unique tile designs and artwork. There's also a competition linked to the app, with a prize of $1500 and a Surface Pro 3 for four winners whose designs are selected to be featured in the app's gallery.
On Friday, Swiss watchmaker Swatch confirmed that it is working on a new smartwatch, which will go on sale in the next three months, and will be compatible with Windows and Android devices. The watch will include NFC for mobile payment support, but even more exciting is the revelation that the device "won't have to be charged" at all.
After offering similar discounts on its entry-level Xbox One bundles in recent months, Microsoft will be offering $50 off its Xbox One with Kinect from February 8. The promotion will run until February 21 at leading US retailers, and will run alongside the $349 bundles that do not include the Kinect sensor.
Microsoft began rolling out the February Update to its Xbox One on Friday, which brings new features such as Game Hubs, along with improvements to the controller firmware, Party Chat and TV experience. It also confirmed that the March Update will include measures to make it easier to report spammers on the Xbox Live messaging system.
The company hasn't yet revealed when its long-awaited new screenshot feature will become available on the Xbox One, but it did show an image of the feature in action this week, suggesting that it may well arrive with the next update.
Rockstar Games revealed that it has now shipped over 45 million copies of Grand Theft Auto V, and with the PC version of the game due to launch next month, that number looks set to grow considerably larger. But even while GTA V is doing well, its developers are already looking forward to the next game in the series. Rockstar revealed this week that it already has big ideas for GTA VI, but one fundamental element of the game has still not been chosen.
A man was convicted with 27 felony charges this week related to his operation of a 'revenge porn' website, where people shared explicit images of their former lovers, along with their contact details and social networking profiles. His crimes included identity theft and extortion, and he now faces up to 20 years in prison.
But we end our look back at the last seven days on an utterly bizarre note, as HTC served up a truly cringe-inducing corporate rap video singing the praises of the company and its One M8 flagship, including lyrics such as:
Yeah, HTC,
The greatest smartphone ever created baby,
One M8,
Far too great for y'all competition,
So stop, look and listen,
I say it loud,
We hold the crown,
My word to Peter Chou.
Good grief.

Image credit: Internet porn image via Shutterstock