7 Days is a weekly round-up of the Editors' picks of what's been happening in the world of technology - written with a dash of humor, a hint of exasperation, and an endless supply of (Irish) coffee.
 
It's been another packed week, stuffed absolutely full of announcements, rumors and revelations, and even a couple of surprises. With so much to get through, let's waste no time in looking back at highlights from the past seven days on Neowin.
It's not been the happiest of weeks for cloud storage service Dropbox. On Monday, it emerged that some versions of the company's desktop app had a bug that was responsible for permanently deleting user files. Dropbox has reassured users that the bug has been squashed in newer versions of the app, and is working to restore the deleted data where possible.
A bigger headache for Dropbox came on Tuesday, as it appeared that the service had been hacked, when someone posted on Pastebin claiming to have the usernames and passwords of seven million Dropbox users. However, the company quickly denied that it had been hacked, stating that these details had been "stolen from other services and used in attempts to log in to Dropbox accounts".
YouTube also found itself at the center of a security issue this week, as it was revealed that up to 100,000 users may have been affected by seemingly legitimate ads that had been deliberately set up to redirect users to malicious sites.
Microsoft announced that its new "unified technology event for enterprises" will be called 'Ignite', and will be held in Chicago from May 4-8 next year. Microsoft Ignite will replace the various standalone events that the company held in previous years, including TechEd, the Management Summit, and the Exchange, Lync, SharePoint and Project conferences.  
Microsoft has also now firmed up the dates for its Build 2015 developer conference, which will take place in San Francisco from April 29 to May 1.
Top of the agenda at both events will be the company's new Windows 10 operating system, which is scheduled to be released sometime in the middle of 2015. Microsoft revealed on Monday that the Windows 10 Technical Preview has been downloaded by over a million users so far, and a new build of the preview is expected to be released soon.
The enterprise-focused preview lacks many of the features that will appeal to consumers, including the likes of Windows Media Center. Some users have attempted to restore Media Center functionality to Windows 10 by using their Windows 8.1 product keys to add the feature – but Microsoft has warned that doing so will prevent users from getting future updates and patches to the preview.
The company also warned this week that a registry tweak that allows users to see new preview builds will also block access to future updates, and advised users to avoid making this change to their registry.
Microsoft rolled out a bunch of firmware updates for its Surface 2 tablet this week, bringing various fixes and improvements to the Windows RT device. It also promised that another update will be released for the Surface Pro 3 "in the coming weeks to further improve Wi-Fi connectivity and include other fixes." The Pro 3 has suffered numerous issues with Wi-Fi performance since its launch earlier this year.
The company also rolled out a new Surface Hub app to help users to "get the most out of" their Surface Pro 3s. The app allows users to adjust settings for the Surface Pen – including button behavior and pen pressure sensitivity – and will also enable further customization opportunities in future updates.
Microsoft updated Cortana this week, bringing a few extra features to its digital assistant on Windows Phone 8.1. Among the additions is a new evening 'glance' feature, to help you make the most of your time towards the end of the day, along with 'Concert Watch', which looks out for gigs and events in your area that match your musical preferences.
On Wednesday, we took a closer look at the Lumia 735, Microsoft's new mid-range 4G handset. The device has earned itself the nickname of Microsoft's 'selfie phone', due to the company's focus (ha!) on the capabilities of its front-facing camera. Be sure to check out our impressions of the Lumia 735 so far, as we continue to test it ahead of our full review.
The Lumia 735 has already gone on sale in some parts of the world, but it seems that those hoping to get their hands on it in the United States could have a long wait ahead. A report claimed this week that Verizon – which is believed to be the only US carrier that will offer the device – does not intend to launch it until next year. A launch in 2015 would be an unwelcome delay, coming months after the handset was first announced at the beginning of September, and would also miss the all-important holiday shopping season.
As the Windows Phone family continues to grow – with over two dozen new hardware partners joining the platform this year alone – many are wondering which company will be next to launch a handset running Microsoft's mobile OS.
On Tuesday, it appeared that OnePlus might soon join in the action, as comments reported by The Economic Times of India, attributed to a OnePlus executive in an interview, indicated that the company was actively looking into building a Windows Phone, and that it had "had discussions with Microsoft" as part of that process.
However, on Wednesday, OnePlus claimed that the Economic Times journalist had "misunderstood" what its director, Carl Pei, had actually said in the interview, and made a further unambiguous statement on the subject: "We have no plans to make a Windows phone."
But one company that was rumored to launch its first Windows Phone last week has actually launched two this week. Russian brand Highscreen has unveiled two entry-level handsets – the WinJoy and WinWin, both priced under $100. The two devices share very similar components in slightly different bodies, separated only by color options, dimensions and battery size, and of course price – although there's only $8 between them.
Increasingly affordable options continue to arise not just in the Windows Phone space, but also that of Windows 8.1 tablets. The latest example appears to be the most affordable ever, as the first such device to be priced at just $65, well below the $81 Windows 8.1 tablet revealed last month. It features full-fat Windows 8.1 with Bing, but it's a seriously barebones device, with minimal specs including a 7-inch 1024x600px display, 1GB RAM and 16GB storage.
Microsoft released a new app this week, which it's making available not just on its Windows Phone OS, but also on iOS and Android. Skype Qik is a short-video messaging app, which Microsoft describes as a "totally effortless way to capture the moment, share laughs, and chat with groups of friends."
But the biggest news in the mobile space this week was the launch of Google's long awaited OS update. It appeared, briefly, as though the company might name it 'Licorice', but on Wednesday, it finally announced Android 5.0 Lollipop.
As with previous releases, Google's Nexus range will be the first existing devices to get the update, but some other manufacturers have also revealed details of which of their smartphones and tablets will get the update. Sony, for example, has committed to updating its entire Xperia Z line to Lollipop, and HTC, Motorola and others have also shared info on their plans.
The showcase devices for Android 5.0 were announced this week by Google. As expected, the company unveiled a new Nexus 6 handset, built by Motorola, and the long-awaited Nexus 9 tablet from HTC. But in a surprise announcement, Google also introduced a third device.
The Nexus Player represents Google's latest attempt to target the living room space, following the massive failure of its Google TV platform, and is a $99 set-top box built by ASUS, running the Android TV OS that it showed off back at its I/O conference back in June.
Google says that the device is great for enjoying music, movies and TV shows – it even has a bundled remote control with voice interaction capabilities to help you find something to listen to or watch. But the company is also keen to emphasize its gaming credentials, and even sells an optional gamepad accessory.
The other big launch of the week came from Apple, which revealed a range of new devices on Thursday. The first half-hour of the event – perhaps more; we zoned out a bit a couple of times – was spent regurgitating information that everyone already knew, with a couple of new stats thrown in here and there. It was truly a snoozefest.
But everyone watching suddenly woke up with excitement as Apple finally announced the iPad Air 2, a somehow-even-thinner update to its predecessor. The Air 2 is just 6.1mm-thick – 18% thinner than the original – and now includes a Touch ID authentication pad like its recent iPhones. Prices start at $499 for a 16GB Wi-Fi only model, rising to $829 for the 128GB model with Wi-Fi and 4G LTE.  
Apple spent quite a long time talking about the iPad Air 2 and some of the cool things that it can do. A really long time, in fact. This particularly came into focus when it announced its second device: the iPad mini 3.
Apple breezed through the iPad mini 3 announcement in barely a minute, briefly flashing up a few slides and mentioning a couple of features, before moving on.
Frankly, there's probably a good reason why – the iPad mini 3, starting at $399, is barely improved over the previous model, with the only truly interesting improvement coming in the form of Touch ID, and many observers across the web have commented that the new mini is hardly a worthy upgrade. The iPad mini 2 and the original mini will live on at lower prices.
There was a further 'hidden announcement' from the launch of the new iPads: the Apple SIM. This is a new kind of SIM - being launched in partnership with multiple carriers across the US, as well as the EE network in the UK - which can be configured to switch between different carriers without having to remove the SIM.
Apple also announced a new iMac with what it calls a 'Retina 5K Display', a 27-inch panel featuring 5120x2880px resolution. Pricing starts at $2499, so get ready to eBay some of your body organs to pay for it.
A new Mac mini made a surprise appearance too, as it was starting to appear that Apple had given up on its tiny PC. Prices start at $499, and Apple calls it the "world's most energy efficient desktop".
Both devices run OS X Yosemite – the very latest version – which was made available to users this week as a free download.  
Microsoft's October Update for the Xbox One went live on Thursday, bringing some big improvements, including a new Friends tab on the Dashboard, a new Snap Center and support for MKV videos in the Media Player app.
For any Xbox One owners who like their videos no more than six seconds long, there was great news this week too, as the official Vine app launched on the console.
Sony made PlayStation 4 owners very happy this week, with the unveiling of a major update to the console. Developed under the codename 'Masamune', version 2.0 of the PS4 OS will bring UI changes, themes and dashboard customization, YouTube support, SharePlay functionality, bug fixes and other improvements.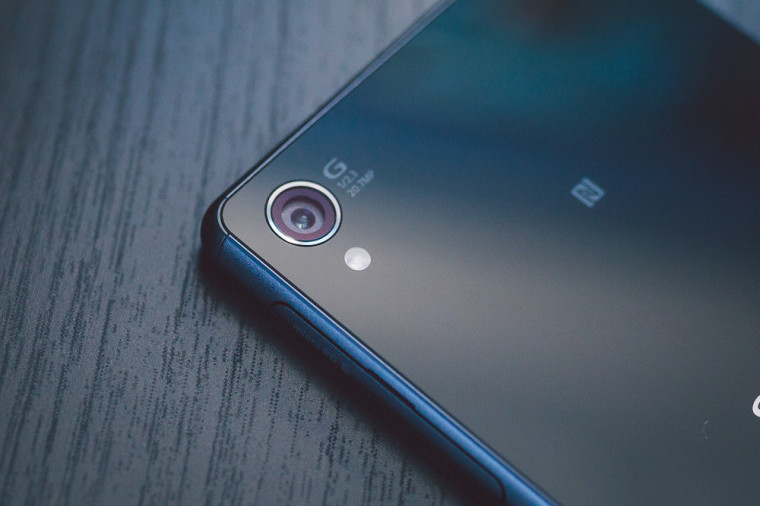 Earlier today, alleged specs for Sony's next Android flagship, the Xperia Z4, were leaked, pointing to a device with a 2.5GHz Snapdragon 810 octa-core 64-bit processor, 4GB RAM, 32GB storage and 20.7MP Exmor RS camera. Those specs sound a bit too good to be true, so take this leak with several fistfuls of salt.
Sony's recently announced Xperia Z3 Compact went on sale in the United States this week, and T-Mobile US has also announced pre-sales for its bigger Z3 brother.  
If you've bought an Xperia Z3 and you're looking for a decent case for it, be sure to check out our review of the Case-Mate Barely There, which offers good build quality, sleek styling and a thin profile.
Don't forget to check out our other reviews this week, including the LG G3 Vigor, Philips Fidelio X2 headphones, and the ioSafe 214 NAS device. That last one is well worth a look, because we set fire to the device and then tried to drown it. Did it survive? Only one way to find out…
Speaking of fire, you may also want to check out the CCTV footage of a woman in China whose phone burst into flames while she was changing her battery on a bus. She's seen running towards the door of the bus while her the phone is continuing to burn in her hand.
But, inescapably, we end our look back on this last seven days with Bono, who this week apologized for the deal between Apple and U2 which saw the band's latest album force-pushed onto the devices and into the accounts of the hundreds of millions of iTunes users around the world.
Bono said: "Oops. Um. I'm sorry about that. I had this beautiful idea and we got carried away with ourselves." No kidding. 

Image credits: 1) Dropbox; 11) Highscreen; 12) Padnews.cn; 13) Microsoft; 14+15) Google; 18) Apple; 19) Microsoft; 20) Sony; 23) The Independent; 24) Gizmodo