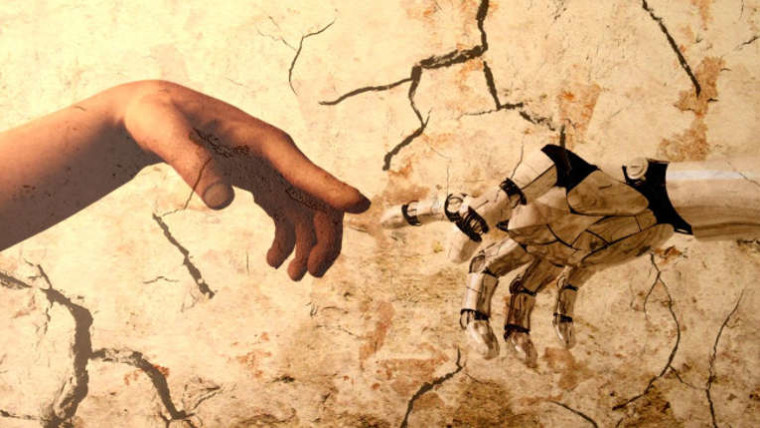 Anthony Levandowski, the man at the heart of the over $2 billion legal battle between Uber and Waymo, is also the founder of a religious organization called Way of the Future. He founded this religious organization in 2015, and its purpose is to "develop and promote the realization of a Godhead based on Artificial Intelligence."
A Wired article outlines Levandowski's journey to Silicon Valley; from UC Berkely, to Google, to Uber, and finally to his current situation. It then reveals some of his innovative projects, like the robot he made in 2001 that could count Monopoly money, and the driverless motorbike he and his team developed in 2004 that now sits at the Smithsonian museum. Levandowski is credited as being one of the people responsible for lots of the progress that has been made in automated transportation, much of which centers around the usage of lasers in the LIDAR systems that many of the automated vehicles now use.
He certainly played a crucial role in the automated vehicles we see being used today by Waymo, Uber, and even the KittyHawk flying vehicle. But what is also mentioned in the article is that Levandowski has a fascination with and a mission to truly develop robots; robots that might one day become, as his new religion suggests, supreme beings.
This perspective of the unfolding potential of artificial intelligence is something that occupies the minds of many of the super successful people from Silicon Valley. However, the view that we have to be careful of AI and that it needs to be regulated somehow often gets more attention, particularly as this is the view of Elon Musk.
Way of the Future is a completely different approach to the development of AI; once we have an AI Godhead, the religious organization wants to understand and worship the Godhead so that this can lead to the betterment of society. Although the organization has yet to file the papers that a non-profit religious organization has to file to the IRS annually, Levandowski has yet to make any public statements about the organization, and there don't appear to be any prominent AI churches being built yet.
So it might be some time before the AI Godhead impart its judgment and assists Levandowski, humanity, or the lawyers in the upcoming landmark legal battle in a federal court next month between Waymo and Uber.
Source: Wired |Image from Fishsnack on Deviantart