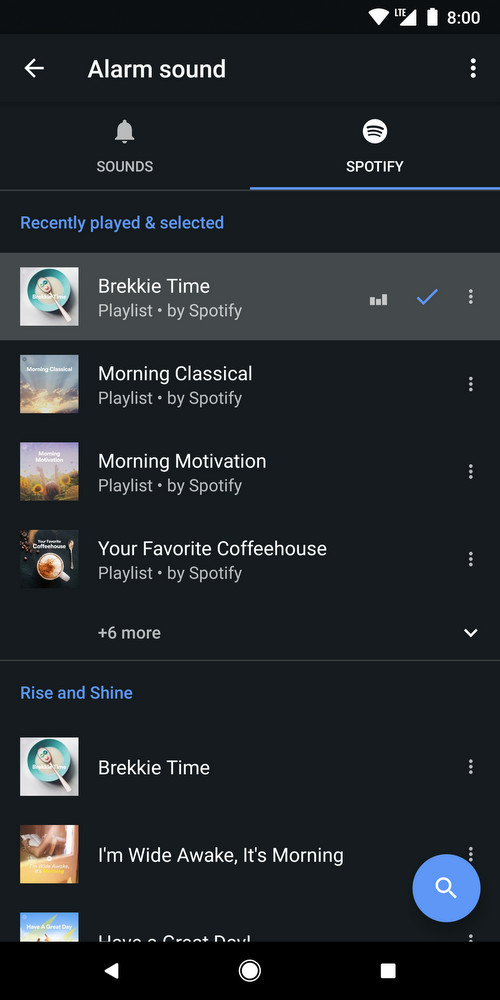 The Google Clock app has many different useful functions but the alarm clock is probably the most vital when it comes to most people's routines. If you hated hearing the included alarm sounds of the app, you'll be happy to know that you will now be able to set Spotify tracks as an alarm tone with the latest update.
Perhaps the best part of the new alarm integration with Spotify is that you don't have to be a Premium member in order to take advantage. That's right, even those with Free accounts will be able to set Spotify music as their alarm tone.
You can see what the menu will look like by referring to the image in this article. The feature will be rolling out this week through an update on the Google Play Store. The feature will be compatible with devices running Android 5.0 or later.
It might sound obvious, but you will need to have Spotify and Google's Clock app installed on your device in order to make this work.
Source: Google via 9to5Google