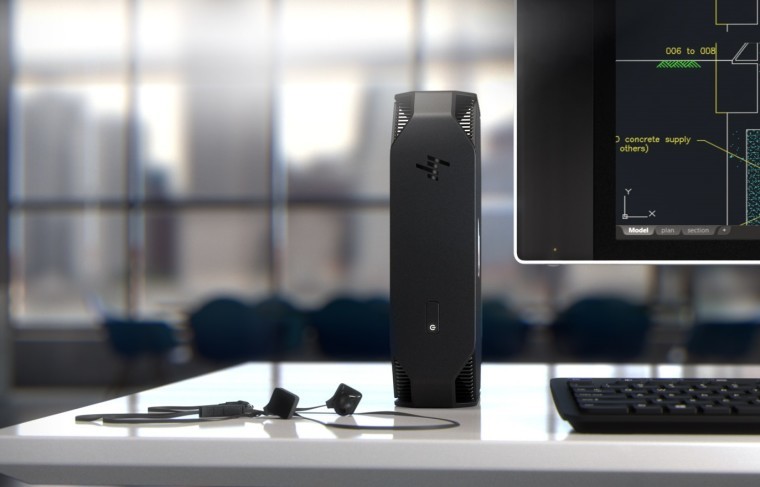 HP has unveiled a new workstation, but unlike its previous products, the HP Z2 Mini is small enough to fit inside your bag. The company is billing this as the "first-ever mini workstation" and promises top-of-the-line performance inside of a tiny package.
The HP Z2 Mini is all about design and saving users space, with the device coming in at just 2.3 by 8.5 inches, which is "smaller than a cup of espresso" as the company is quick to point out. But don't let its size fool you, as HP claims this little machine packs a punch.
Inside the HP Z2 Mini users will find current and future generations of Intel's Xeon Processors, Nvidia Quadro graphics with "M620-class professional graphics", and an HP Z Turbo Drive with up to 1.5 TB of storage. The device can also support up to six displays straight out of the box.
But performance isn't everything, and HP went on to emphasize the custom-designed vents and coolers inside of the device that keep it cool and quiet. The company says the Z2 Mini is 63% quieter than an HP business-class mini PC.
The company mentions that the HP Z2 Mini is specifically designed for CAD users, with the device being certified for over 20 professional software applications. The mini workstation ships with either Windows 10 Pro or Linux distros.
The HP Mini will go on sale this December worldwide with a starting price of $699, but which can go up depending on your custom needs and loadout.