After a stray PNG image was detected in the app hinting at this feature's eventual release, Instagram is now rolling out a feature it calls 'Focus'.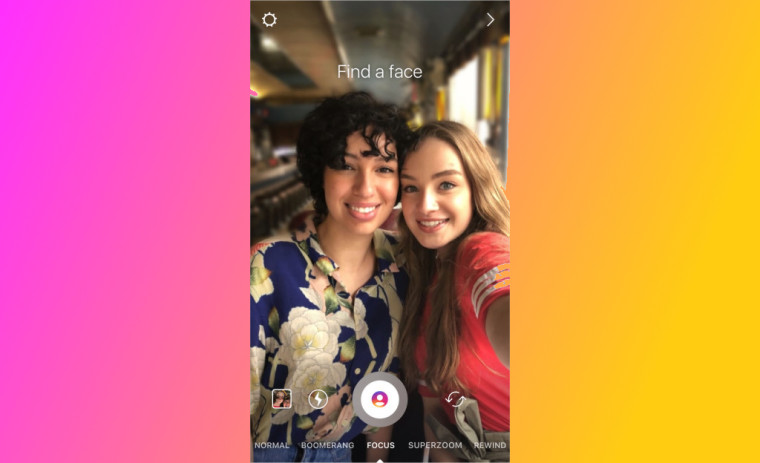 This is, at its essence, a take on the software-powered portrait mode found on Google's Pixel handsets - or on the newest iPhones - which captures a subject in clear focus and then blurs out everything in the background that it detects, producing a sort of fake depth-of-field effect.
In Instagram's case, it operates as such: the moment it detects a face, the viewfinder strives to blur out everything else, so it is unclear if this effect would apply in the case of objects that are not human faces.
Additionally, this feature won't be available on every smartphone - as of now, it's limited to the iPhone 6s/SE and upwards, and "select", currently unspecified Android handsets, indicating that this feature might require a decent amount of horsepower behind it. If your device is running at least v39 of the app and meets the decidedly vague criteria mentioned above, this feature should already be available to you.
In addition to Focus, Instagram is also rolling out a sticker for Mentions in its iOS app. One could already tag their friends in their Stories, but if you've ever wanted a dedicated sticker for it, you now have it. It doesn't appear to be available on Android yet, but it should show up sooner than later.
Source: Instagram