Since discovering the alleged naming of Intel's Arc discrete GPU family, new photos have now leaked showing us a closer look at the flagship graphics card.
YouTuber Moore's Law is Dead gives us a look at the Intel Arc Alchemist upcoming flagship graphics cards. It should be noted that these graphics cards are either reference cards or pre-production units. It remains to be seen if they will bear any resemblance to shipping units.
Compared to prior engineering sample cards, the card shown here is a DG2-512EU based model and houses a new PCB layout. The card clearly shows a black PCB coupled with a silver shroud, unlike the previous engineering sample cards reported by Videocardz.com, which instead had a green PCB and black shroud. The estimated TDP still retains a 225W-rated power consumption akin to the previous engineering unit.
With 4096 FP32 shading units in addition to the large 16GB GDDR6 memory, the 512EU model looks to be a contender to the AMD Radeon RX6700 graphics cards and NVIDIA's RTX 3070.
While there have been no photos of the slower desktop graphics card, renders demonstrate the likelihood appearance of the DG2-128EU-based GPU. Unlike the flagship DG2-512EU, the slower desktop version features 1024 FP32 shading units as well as configurations of up to 8GB of GDDR6 memory.
Given less performance outputs and the considerably smaller graphics card itself compared to the flagship DG2-512EU, the TDP of the DG2-128EU based GPU sits at a considerably less 75W TDP.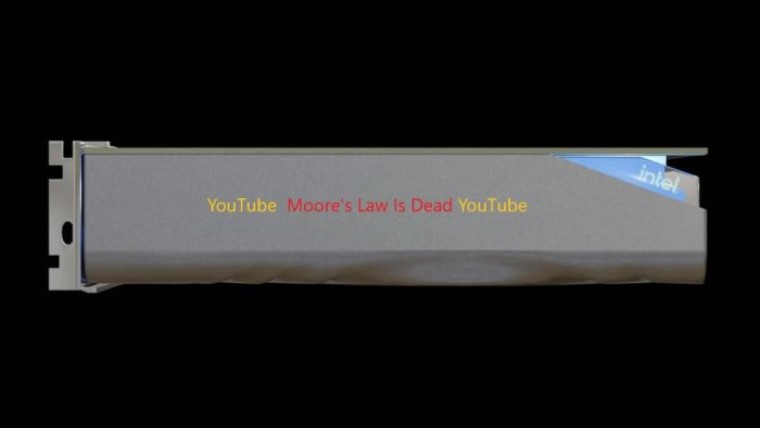 The Intel Arch Alchemist desktop cards are rumored to debut in the second quarter of 2022, with the mobile cards to debut in the first quarter.