Less than a week is left in May, meaning it's almost time for a new wave of Games with Gold to start. Microsoft today revealed the June arrivals that Xbox Live Gold and Xbox Game Pass Ultimate members can look forward to as their free games.
Gold active members on Xbox One will be able to claim Shantae and the Pirate's Curse as well as Coffee Talk in June, while Xbox 360 owners will see the classic Destroy All Humans! And Sine Mora being available. Of course, the latter two titles are also available to claim and are playable on Xbox One thanks to backward compatibility.
Check out the announced games and their arrival dates below:
Shantae and the Pirate's Curse (Xbox One: June 1-30)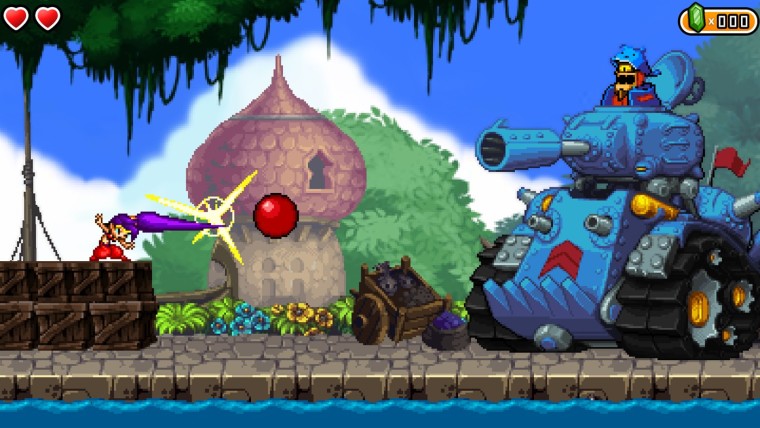 Embark on an all-new adventure with Shantae, the hair-whipping belly dancing genie. After losing her magic, Shantae teams up with the nefarious pirate Risky Boots in order to save Sequin Land from a curse. As a pirate, Shantae gains new weapons to advance her quest, slay monsters, battle epic bosses…and hopefully get her magic back in the bargain!
Coffee Talk (Xbox One: June 16 - July 15)
Coffee Talk is a game about listening to people's problems and helping them by serving up a warm drink out of the ingredients you have in stock. It is a game that depicts lives as humanly as possible, while having a cast that is more than just humans.
Destroy All Humans! (Xbox 360 and Xbox One: June 1 - 15)
This is your chance to experience the other side of an alien invasion. Take on the role of alien Cryptosporidium 137 and terrorize the people of Earth to harvest their DNA in the most brazen action-adventure you've ever played. Take over all of humanity using a variety of alien weaponry on land or in the air. Take one giant step on mankind!
Sine Mora (Xbox 360 and Xbox One: June 16 - 30)
SINE MORA is a horizontal shoot'em up that provides a unique take on challenge, where time is the ultimate factor. Mixing classic shooter sensibilities with contemporary presentation, SINE MORA is a gorgeous shmup that offers a Story Mode that weaves an over-the-top tale and an Arcade Mode that provides deep, satisfying gameplay to challenge fans of the genre.
THQ Nordic is prepping its Destroy All Humans! remake release for July 2020, so the 2005-released original Xbox version being a part of Games with Gold next month could serve as a good opportunity for fans to check out the classic before then. Moreover, don't forget that Xbox Live Gold members are still capable of grabbing V-Rally 4, Warhammer 40,000: Inquisitor – Martyr, and Overlord II, which arrived as part of previous freebie waves.