A recent update (KB3105208) is causing hundreds of users to see the dreaded 'Blue Screen of Death' (BSOD) on their devices running the Windows 10 Insider Preview. While the full extent of the problem is unknown, digging through the twelve pages related to the topic on Microsoft Community forums reveals that some users running Windows 10 Insider Preview build 10565 with Secure Boot/UEFI enabled are experiencing this issue.
Jason Baginski from the forums states:
When it comes up for "Windows couldn't load correctly" and has "Restore" and "Cancel", I hit cancel(since "Restore" just sits at a blank screen). Next at "Automatic Repair couldn't repair your PC" If I hit "Shut down" it reboots and blue screens. I hit "Advanced Options". At the next screen if I hit "Continue", it restarts and blue screens. If I hit "Troubleshoot" I'm able to go through the menus to system restore and can see a restore point at 4 something today before this hellish update got installed. Now see an actual screen telling me it's doing something towards restoring. It's been awhile though so I'm going to let it run all night if it needs to and see how it looks in the morning.
However, even this does not solve the issue as forum member dd-draihnier says:
At the end of system restore, it told me that there was an unexpected error and the restore failed. System, however, restarts just fine. After logon, system restore dialog box says, system successfully restore. But: all modern app, including the store app are non-functional. - Just experienced on a second Dell Venue 8 Pro.
Many users with new devices are reporting the same issue as well, stating that their brand new machines without third-party software are experiencing the BSOD, so the problem is speculated to have originated from Microsoft's end.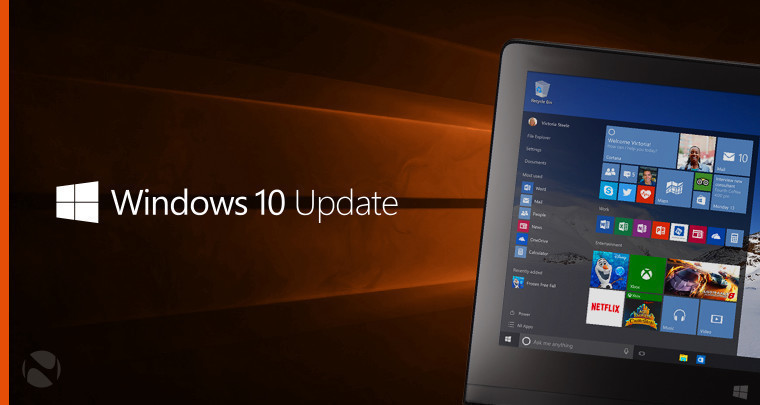 Microsoft's Support Engineer Jesinta Rozario suggested a fix for users, stating that:
After checking your log its clear that automatic repair will throw this error and system restore may not work.

I would suggest you click on Advanced Options and see what options do you have their. If you see an option as UEFI Firmware Settings I would suggest you follow the steps.

Step 1: Click on UEFI Firmware Settings and then click on Restart.

Step 2: You will be redirected to BIOS Settings, expand Secure Boot.

Step 3: Click on Secure Boot Enable.

Step 4: Click on Disabled.

Step 5: Click Yes when the prompt appears and then click on Apply.

If you do not see UEFI Firmware Settings in Advanced Option, then restart your system and at the Manufacturer's logo display click on Del key (it may be either F2 or F1 keys as well but may even vary depending on the Manufacturer). Once you are able to enter BIOS Settings, follow from Step 2.

Disclaimer: Modifying BIOS/ complementary metal oxide semiconductor (CMOS) settings incorrectly can cause serious problems that may prevent your computer from booting properly. Microsoft cannot guarantee that any problems resulting from the configuring of BIOS/CMOS settings can be solved. Modifications of the settings are at your own risk.
This appears to solve the issue for many members, so this could be a temporary fix to the buggy update. Users with several devices including Lenovo Thinkpad, Surface Pro 3, Surface 3, Dell Venue 8 Pro and HP laptops, among others, have been affected.
Update: Microsoft has now pulled the KB3105208 update, with the company's Vice President, WDG Engineering Systems team, Gabe Aul stating that:
@thurrott KB was throttled to zero last night (no longer automatic) and now fully pulled.

— Gabriel Aul (@GabeAul) October 23, 2015