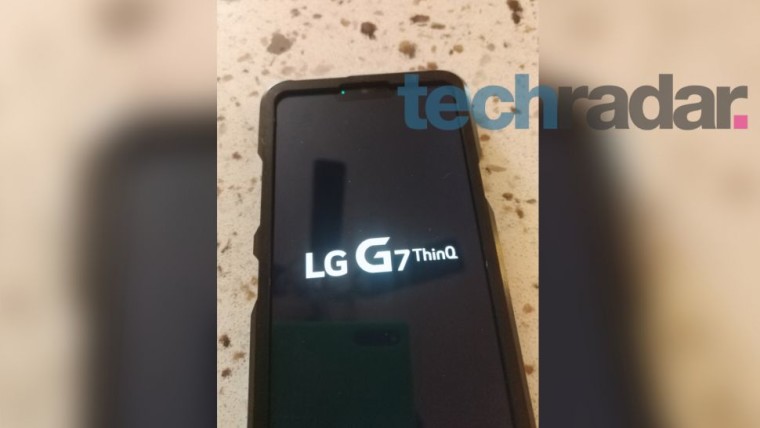 Although LG has yet to announce its upcoming flagship, the handset has been making its way online through various leaks and rumors. Now, we get a look at alleged images of the handset, giving us a better look at the notched display.
This isn't the first time we are seeing the G7 ThinQ, as it made a small appearance under the moniker "G7" at Mobile World Congress back in February. As you can see from the images, the display cutout at the top is there and the device pictured does look quite similar to renders that have been seen in the past, although it is hard to get an accurate look at the body, since it is encased in a plastic casing. Despite the fuzzy photos, we do see that there is a front-facing camera and LED notification light in the notched area of the display.
According to the source, the handset is currently being tested in the United States and will make its debut in May. The G7 ThinQ is slated to arrive with Qualcomm's Snapdragon 845 processor, 4GB RAM, and 64GB of internal storage. The handset could also have a physical button dedicated to its AI, and also a camera with a f/1.5 aperture. With notched displays becoming more common in the Android space, it will be interesting to see just how well this device is received by the public once it is released.
Source: TechRadar