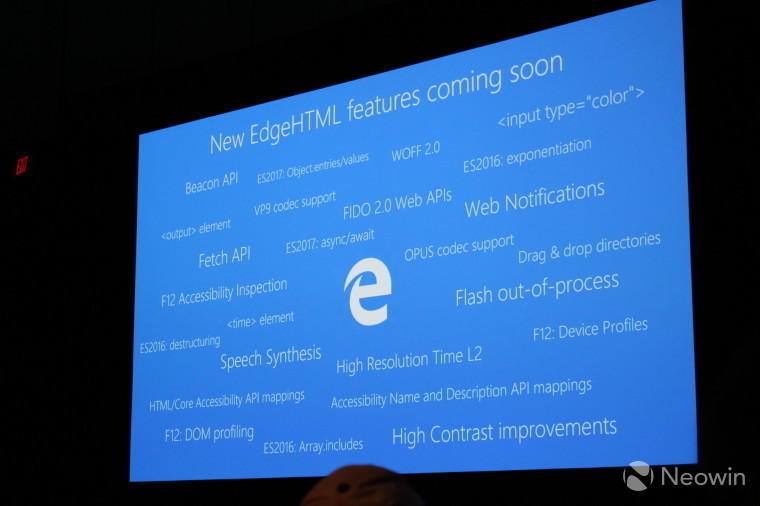 Microsoft has recently added H.264/AVC support for its Edge browser's Real Time Communications (RTC) stack feature for the latest Windows 10 preview build 14352. This is a part of the RTC stack roadmap update, which was announced back in April.
The update according to the company helps "enable interoperable video communications solutions across browsers" during basic 1:1 calling scenarios. The update brought more improvements and support, which include:
Support for packetization-mode 1, per RFC 7742
Support for Constrained Baseline Profile with levels up to 4.2 (i.e. with profile-level-id=42c02a)
Support for the absolute send time header extension (abs-send-time)
Support for Picture Loss Indication (PLI), per RFC 4585
Moreover, Microsoft stated that work is still underway to enable the aforementioned features via the adapter.js library. They state:
These features lay the foundation for video interoperability within the Edge RTP stack, and we plan to extend this in future release by supporting additional feedback messages (e.g. Generic NACK) as well as congestion control and robustness mechanisms (e.g. RTX).
The ORTC media engine also made it possible for a plug-in free Skype voice, video, and group video calling on Microsoft Edge, which was enabled last month.
For those who want to test the feature, you can do so by using Windows Insider Preview build starting with EdgeHTML 14.14352, and navigating to about:flags and checking "Enable experimental H.264/AVC support."
Source: Microsoft Edge Dev Blog