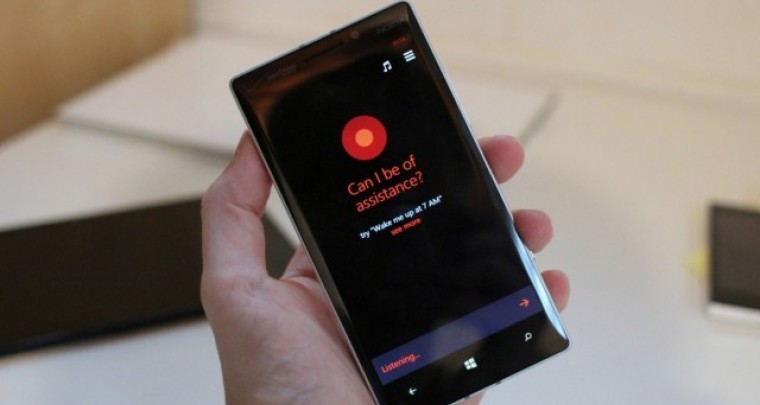 The crown jewel of Microsoft's Windows Phone platform is Cortana. The digital assistant is adding new features on a bi-monthly basis and will eventually expand on to other Microsoft products like Windows and potentially Xbox.
At SMX Advanced in Seattle, Microsoft's Marcus Ash, group program manager for Windows Phone, said that the company is discussing internally if Cortana should make its way to Android or iOS.
The idea behind this thinking is that if someone was using Windows and iOS or Android, and Cortana was on the PC but not on their mobile phones, it would provide an incomplete experience. So, should Microsoft put Cortana on competing platforms to give the end user the best Microsoft experience possible, or should they keep it locked to Windows Phone to entice users to switch mobile platforms?
One issue Microsoft will have is that it won't be able to integrate Cortana as deeply on iOS or Android as it can on Windows Phone, which means the user experience would not be as good or as complete there as on its own mobile OS. So, is it better to offer the digital assistant in limited capacity on these platforms, or avoid the other platforms entirely?
There is no right or wrong answer as each decision has its pros and cons. While the easy answer is to say, 'no, don't do it', Microsoft does offer many of its apps and services on other operating systems. For example, on iOS you can now get Office on the iPad, and of course on Android and iOS you have access to Bing, OneDrive, Skype and more. So why should Cortana be any different?
Satya Nadella is big on the mobile first, cloud first ideology, but he has also casually mentioned that he wants Microsoft software everywhere, not only on Microsoft platforms (see Office for iPad and soon, Android). With this mindset, it would seem that he would want Cortana on every platform to spread Microsoft's footprint.
It seems clear, based on the information that came out of the conference, that Microsoft has not made a decision about whether or not Cortana will venture outside of the Microsoft ecosystem. Cortana certainly has significant value to be locked into Windows Phone but at the same time, Cortana on iOS and Android could be the bait to get users to switch platforms if they know that the digital assistant offers even more features on Windows Phone.
Source: Geekwire