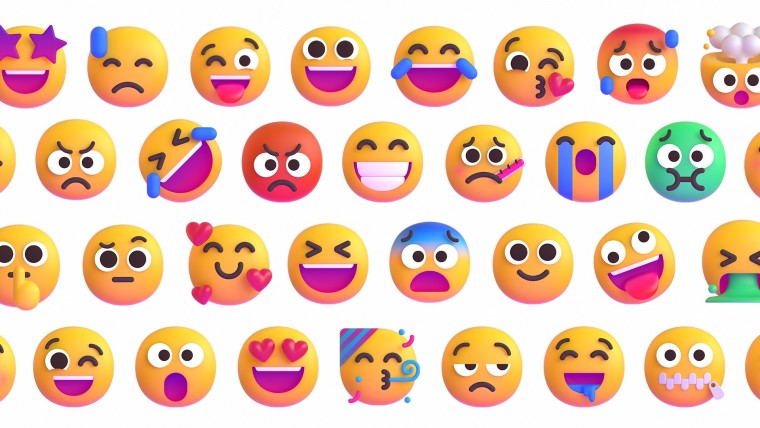 Microsoft's Claire Anderson, Art Director & Emojiologist at the company's design team today penned a post on Medium to talk about the work the Redmond firm has been doing to revamp the look of emoji for Windows and the various Microsoft services – which the firm says are over 1,800 in total. Anderson says that the team has been working to "dramatically refresh" these emojis to create something that is "innately Fluent" by option for 3D designs and animations, moving away for 2D.
The post is a lengthy one and dives into the discussion of professionalism when using emoji and how these characters are evolving communication at work. It also cites research articles pointing to the benefits of using expressive that "encourages innovation" and creativity. The post also mentions the impact of the pandemic and the resulting adoption of hybrid work.
The company says that the new emojis feature "bright, saturated colors and bold forms" and that the designs adhere to the connected icon system that the firm talked about last year. An interesting addition is the new Clippy emoji in place of the paper clip, which the firm was teasing on its social media platforms yesterday. There are examples of a bunch of other designs that the company is working on and is asking feedback for. There are also five brand new emojis that were inspired by the new remote work paradigm.
These new emoji characters are now live on Flipgrid and will make it to Windows and Teams this holiday. The emoji will also roll out to Outlook, Yammer, and other Microsoft 365 suite of apps through the course of the next year. The company adds that it will bring its "Fluent aesthetic to life" to the productivity suit with not just emoji but also themes, backgrounds, and illustrations, and more.