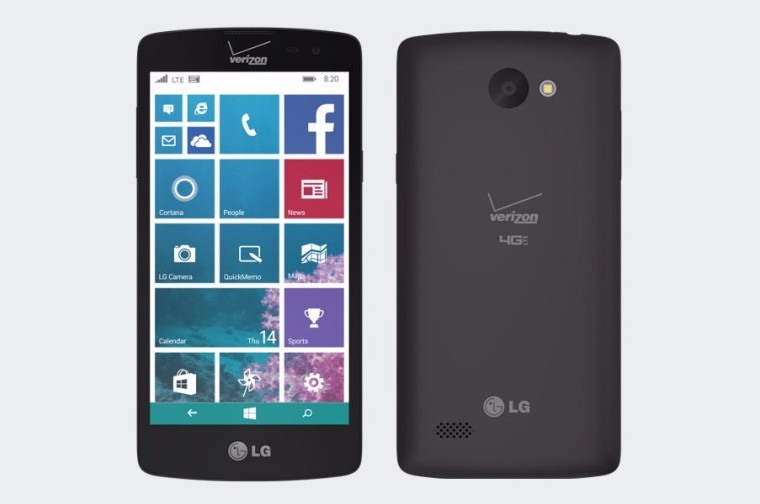 Last May, LG unveiled the Lancet, its first Windows handset since it abandoned the platform to focus on its Android devices, before the launch of Windows Phone 8 in 2012. LG's return to the platform wasn't exactly a full-hearted embrace of Microsoft's mobile OS - the Lancet was available exclusively in the United States, and only on Verizon, and the company soon launched an Android version of the same device as well.
Verizon priced the Lancet at $119.99 without a contract, but the Microsoft Store has also been selling the device, albeit at the much higher price of $179. Microsoft has now slashed its price by 58%, making it considerably more affordable than buying direct from the carrier.
Its price cut brings the Lancet down to just $74.99 off-contract - that's $104.01 less than it was previously offering the device for, and $45 (38%) less than Verizon's price.
The Lancet's specs are a bit of a mixed bag - it has a very capable processor, a decent camera and 4G LTE support, but its relatively small low-res display won't be to everyone's tastes:
4.5-inch display with FWVGA (854x480px) resolution
Quad-core 1.2GHz Qualcomm Snapdragon 410 processor (MSM8916)
8GB storage (4GB usable) with microSD card expansion
8MP rear camera with 1080p video recording
VGA front-facing camera
4G LTE (CDMA)
Wi-Fi 802.11 b/g/n
2100mAh battery
129.8 x 64.8 x 10.7mm; 143g
Still, Windows Phone fans on Verizon aren't exactly spoilt for choice - the only other handsets available from the carrier with Microsoft's OS are the Lumia 735 (which Verizon released over nine months after it was originally announced) and the ageing HTC One M8 for Windows.
It's also worth noting that the LG Lancet is officially supported by the Windows 10 Mobile Insider Program - so if you're looking for an affordable CDMA device on which to test new builds, or even for testing app development on the new OS, it may well be worth a look.
Source: Microsoft Store