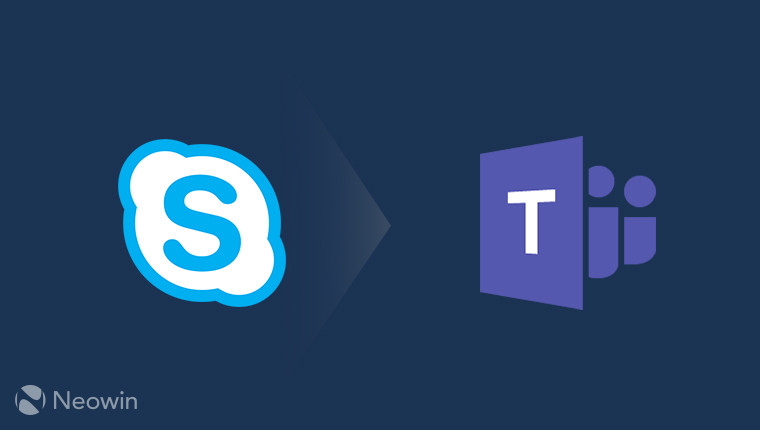 In July 2021, Microsoft shut down Skype for Business Online in favor of its Microsoft Teams services. However, while Skype for Business Online was retired, a small number of Microsoft Teams Room users still connected to the old Skype for Business server. Today, Microsoft revealed that support will soon come to an end.
In a blog post today, the company said that with the development of Teams continuing at a rapid pace, has decided "we must end support for some legacy technologies." It added:
Effective October 1, 2023, Teams Rooms will no longer support connections to the Skype for Business server impacting a small number of customers using on-premises configurations.
The blog post added that on that date, the following modes won't be available on Teams Rooms for Windows:
Skype for Business only
Skype for Business and Microsoft Teams (default)
Skype for Business (default) and Microsoft Teams
In addition to removing Skype for Business server support, Microsoft stated that all of the settings that relate to Skype for Business will no longer be available on the device settings and the setup experience. Also, the home screen that was keeping the support alive for Skype for Business Server in Teams Rooms will be removed as well.
On October 1, the Teams Rooms accounts that were connecting to Skype for Business servers will be switched over to the current Teams Desktop for Exchange server setup. Microsoft added:
Earlier this year in Teams Rooms for Windows app (version 4.16), we introduced a refreshed home screen experience that provides a modern look and feel and consistent experience across Teams devices. With this change the setting used to 'opt-out' of the new experience (TeamsRoomsNewExperience) will also be removed.
This move continues Microsoft's emphasis on using and promoting Teams to communicate online for businesses as it also puts less of a focus on its Skype division for handling business and enterprise customers.