Microsoft is going to spend a lot more money annually to keep its newly minted CEO Satya Nadella than it did with its previous leader Steve Ballmer. In a filing with the U.S. Securities and Exchange Commission on Tuesday, the company revealed that Nadella could earn as much as $18 million per year in his new gig.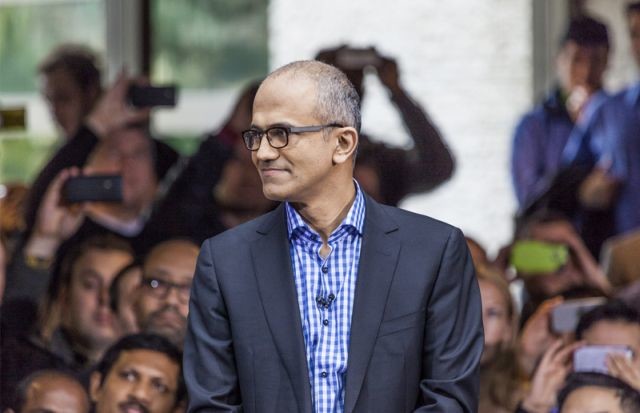 The filing shows that Nadella's base salary will be increased to $1.2 million a year. That's already much higher than Ballmer's take home pay of $697,500 a year . Ballmer was also eligible to get a cash bonus every year, based on the company's performance. In 2013, he received $550,000 in bonus pay, which amounted to just 79 percent of what he could have earned.
Ballmer, unlike other major company CEOs, did not receive an annual share award bonus (he already owns nearly four percent of Microsoft's stock). By contrast, Nadella is going to get a very nice share awards package. Microsoft's filing says, "For the Company's 2015 fiscal year, on an annualized basis Mr. Nadella's EIP stock award will be $13,200,000."
Nadella will get an annual cash bonus, again based on performance, which will be between 0 and 300 percent of his base salary. Assuming he gets the full bonus, he will be able to collect another $3.6 million a year. Finally, Microsoft will offer him even more stock options over the next several years if the company hits certain share prices based on its performance on the S&P 500. You have to be a smart accountant to fully understand the formula Microsoft is using for this bonus, but basically, Nadella could earn tens of millions of dollars more over the next several years if the company reaches or exceeds its target share price.