An event to give folks a look at 'the next-generation of Windows' scheduled for June 24, a confirmation of FidelityFX Super Resolution on console, and even some new Edge features, were all revealed in the last seven days. You can find info about that, as well as much more below, in your Microsoft digest for the week of May 30 – June 5.
June Windows event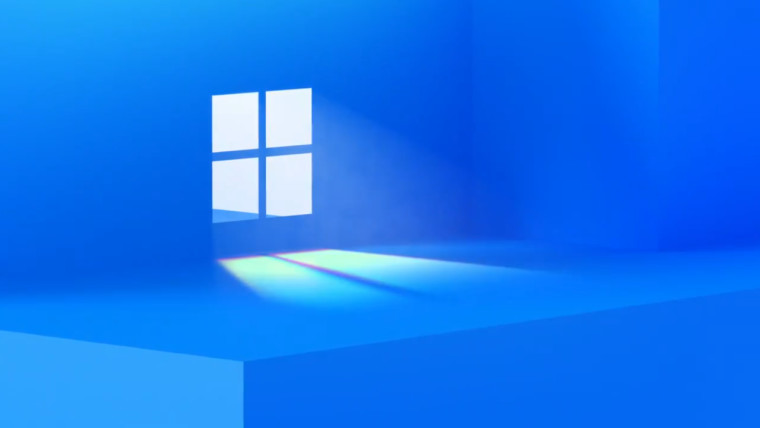 Aligning with previous rumors, Microsoft has announced a June 24 event to showcase "what's next for Windows".
Although we knew of the UI refresh codenamed Sun Valley before thanks to rumors, and hints of it have been peppered throughout Insider builds - from new icons to more rounded corners on certain UI elements -, we've yet to see the entire picture. It's possible that Microsoft is at last ready to take the wraps off of what's been working on for quite a while.
In case the teaser video posted on Twitter is anything to go by, the firm could be preparing to either increment the version number – as Microsoft of old would -, thus giving us Windows 11, or simply drop the number entirely.
Our very own Abhay Venkatesh makes the argument that splitting off Windows 10 releases into consumer and enterprise-targeted variants could be an interesting route to take. This would, according to Abhay, ease the concerns of the traditionally change-averse business clients, leaving the new and experimental (Windows 8-level) changes on the consumer side.
FidelityFX SR on console
To open this particular section, it'd be prudent to highlight that AMD's Deep Learning Super Sampling (DLSS) equivalent, FidelityFX Super Resolution (or FSR) will in fact be coming to the Xbox consoles, as confirmed by Microsoft. This will presumably make its way to the Sony console as well, since both devices use essentially the same AMD architecture for their SoCs.
In other tech-related news, Dolby Atmos and Dolby Vision will in fact not be console-exclusive to the Xbox consoles, despite previous reports. As per the Redmond giant, "a local Xbox team" published a post which "included inaccurate information regarding exclusivity of Dolby Atmos and Dolby Vision on Xbox Series X|S. There is no exclusivity agreement of either tech on Xbox."
Moving on to games, Darkest Dungeon, For Honor, Backbone and more are headed to Game Pass in June, with The King's Bird and NeoGeo Battle Coliseum being in the first batch of free-to-claim Games with Gold for the same month.
Also in June, specifically on the 8, Mojang is set to release Minecraft Caves & Cliffs: Part I, having split the update in two earlier in the year to allow for more polish.
Last but not least, as per a Microsoft Store leak, Sega is close to unveiling Two Point Campus, a management sim from the creators of 2018's Two Point Hospital, which in itself is a spiritual successor to Theme Hospital. As E3 is just around the corner, we won't have long to wait until a release date is revealed.
New Edge features
Ever since switching to Chromium to power its Edge browser, Microsoft has been rather busy tweaking things and adding features to its homegrown browser.
Build 92.0.902.2, which landed this week in the Dev channel, continues the trend, adding a number of management policies to control Active Directory site SSO, as well as features like the ability for the browser to enter Immersive Reader automatically on eligible pages.
It's not all rosy though, as some folks may have noticed that Edge now has some popups recommending that you switch to recommended settings, which include setting Bing as your default search provider. This can thankfully be turned off in the flags page by disabling "Show feature and workflow recommendations".
In somewhat related news, our very own Nick Hall went hands-on with the News and Interests taskbar feature, pointing out that a little bit more refinement is necessary before it becomes in any way useful. If you are however using this feature and are annoyed by weather not opening in the widget, EdgeDeflector 1.2.1.0 has you covered.
Dev channel
Logging off
To wrap things up, we'll highlight a rather interesting screenshot posted in the Office Insider release notes.
Though the local Outlook app is a pretty mature piece of software, Microsoft seems to be planning on taking some cues from its Outlook.com webmail service for the upcoming release.
It's expected that the app will be underpinned by a web-based platform dubbed Outlook on the web Powered Experiences (or OPX for short), reportedly codenamed Project Monarch. In the release notes of the Beta Channel build for Office Insiders, Microsoft posted a screenshot of the app's UI, which is mostly obscured by another feature called Organization Explorer.
The new Outlook app is set to enter preview later this year, with a public release targeted for some time in 2022.
In the meantime however, Microsoft has also been working on improvements to the sharing experience across Microsoft 365 apps. The dropdown option, replacing the current implementation, will be available later this year for OneDrive, SharePoint, Teams, and more.
Missed any of the previous columns? Be sure to have a look right here.
---

If you'd like to get a daily digest of news from Neowin, we now have a Newsletter you can sign up to either via the 'Get our newsletter' widget in the sidebar, or this link.