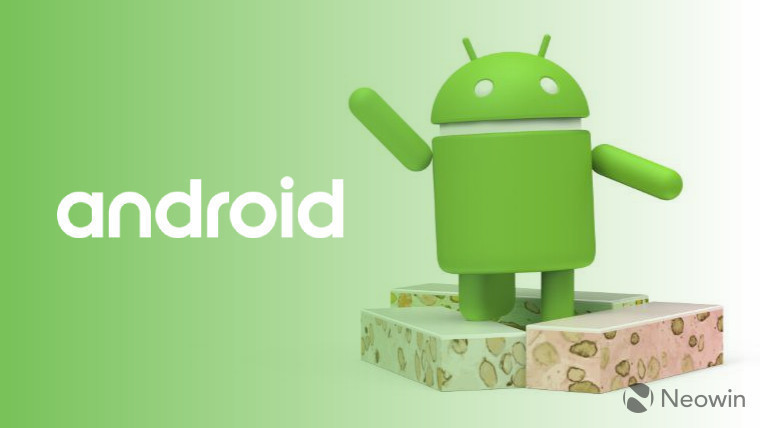 Google's upcoming Nexus smartphones, now expected to launch under the Pixel brand, were originally thought to be bringing Android 7.0 Nougat along for the ride. But the new OS, which had been in public testing for about half a year, launched sooner than most folks expected, and without any accompanying hardware. The reason for that, as per a new credible rumor, is that Google's new devices will actually launch with Android 7.1 Nougat.
Google's upcoming Pixel and Pixel XL handsets, also known by their Sailfish and Marlin codenames, have seen their fair share of leaks. We've known for a while that the handsets will bring powerful new specs, and sport identical cameras. But one feature that may be a surprise is Android 7.1, expected to be launching alongside the new handsets on October 4th.
The news comes from a known leaker and credible source on most things HTC, and the two new phones are built by the Taiwanese company. What's interesting is that this rumor very much jives with what Google has been saying all along. With the launch of Android 7.0 Nougat a few weeks ago, the company announced it was moving to a quarterly "maintenance update" cycle for its mobile OS. The first update preview was scheduled for this fall, and signs of its existence showed up a couple of weeks ago in none other than Google's own developer console.
Android 7.0 Nougat is essentially just the final developer preview launched earlier in the summer, with a few extra bugfixes on top. As such, it's not at all surprising that Google may be looking to bring some new capabilities on board of its OS in the form of a fall update, bumping the version number up to Nougat 7.1.
Among the rumored changes expected with the upgraded OS are general bugfixes and improvements, the new Nexus launcher, possible additions to Google's Daydream platform, support enhancements for Android Wear, as well as API level 25. However, most of this is pure speculation at this point, since Google hasn't made anything official.
But seeing the leaves have already started to turn, and the company is expected to unveil new devices in a month's time, we'll no doubt hear more about its plans soon.
Source: LlabTooFer