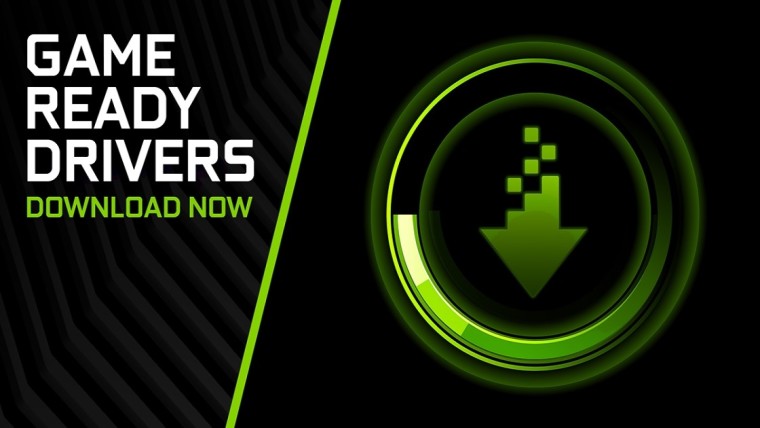 NVIDIA is releasing a new "Game Ready" graphics driver for its supported GeForce GPUs. The new 531.41 WHQL driver includes support for the upcoming open beta of Blizzard's upcoming action-RPG sequel Diablo IV.
As previously revealed, NVIDIA will add DLSS 2 support for the Diablo IV open beta, which begins on Friday and will offer DLSS 3 support for the full game when it launches on June 6.
That's not all this new driver version adds, however. NVIDIA states:
Further support for new titles leveraging DLSS 2 technology include The Last of Us Part I, Smalland: Survive the Wild, and Deceive Inc. Additionally, this Game Ready Driver supports Resident Evil 4 and the addition of DLSS 3 technology to Forza Horizon 5. Lastly, this Game Ready Driver offers full support for the technology preview of Cyberpunk 2077's Ray Tracing: Overdrive Mode.
The driver also has some bug fixes for various games and other apps:
Adobe application stability issues using 531.18 [4008751] 
Enscape crash at startup with 531.18 [4008190] 
Beamr - Issue with AV1 encoding in PTD=0 mode [3981172] 
Derivative TouchDesigner - NVAR: crash when using multi-person tracking [3808674] 
[Forza Horizon 5] Rainbow like artifacts in game after driver update [3839021] 
[Portal with RTX] "Background application max frame rate" setting is getting engaged while game is in focus [3897352] 
Disable Horizon Zero Dawn Resizable Bar profile on Intel platforms [3759681]
There are also some known issues with this driver release:
Toggling HDR on and off in-game causes game stability issues when non-native resolution is used. [3624030] 
Monitor may briefly flicker on waking from display sleep if DSR/DLDSR is enabled. [3592260] 
[Halo Wars 2] In-game foliage is larger than normal and displays constant flickering [3888343]
[GeForce RTX 4090] Watch Dogs 2 may display flickering when staring at the sky [3858016] 
Increase in DPC latency observed in Latencymon [3952556] 
Applying GeForce Experience Freestyle filters cause games to crash [4008945] 
Assassin's Creed Origins stability issues using 531.18 [4008770]
You can download the NVIDIA GeForce 531.41 WHQL driver at the links below:
Desktop GPUs:
Notebook GPUs:
You can view the release notes for the driver here (PDF).