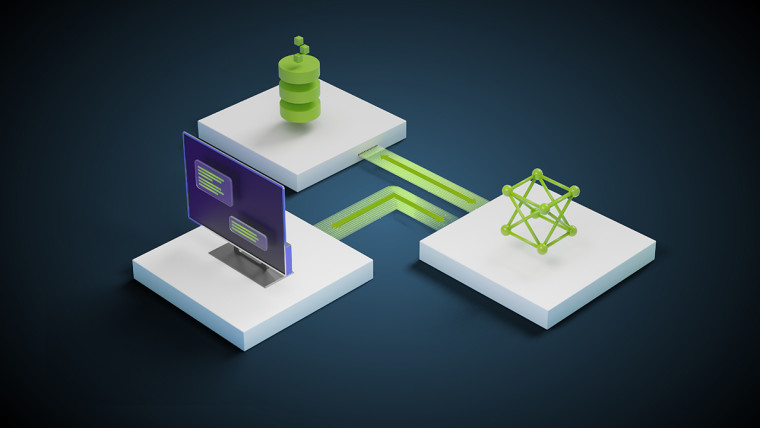 Earlier today, Nvidia held its annual keynote event at the Computex 2023 at Taipei. At the conference, the chipmaker doubled down on generative AI with new features and improvements to its existing line of RTX hardware.
Nvidia's CEO Jensen Huang announced new capabilities and enhancements for the existing line of RTX GPUs, offering better performance for developers. Nvidia claims that RTX GPUs "which offer up to 1,400 Tensor TFLOPS for AI inferencin and generative AI models can run up to 5x faster than on competing devices", thanks to the Tensor Cores, Nvidia's dedicated hardware for AI calculations.
At Microsoft Build 2023, Nvidia, in partnership with Microsoft, announced enhancements for Windows for developers working on generative AI models. These enhancements include better support for Windows Subsystem for Linux (WSL), power efficiency for Windows laptops and better support for deploying AI models using Microsoft's Olive toolchain.
Furthermore, developers can now access a complete RTX-accelerated AI development stack running on Windows 11 which will help them develop, train and deploy AI models. Nvidia notes that currently there are over 400 RTX AI-accelerated apps and games released with more coming soon. The company also mentioned that the new AI development stack will give developers access to "an install base of over 100 million RTX PCs and workstations that have been optimized for AI".
Pavan Davuluri, corporate vice president of Windows silicon and system integration at Microsoft said the following at the conference:
AI will be the single largest driver of innovation for Windows customers in the coming years. By working in concert with NVIDIA on hardware and software optimizations, we're equipping developers with a transformative, high-performance, easy-to-deploy experience.
Nvidia is further working with other OEMs like Dell, Asus, and HP to bring optimized RTX hardware to the next generation of laptops. The company claims that the upcoming Max-Q lineup with reduce the power usage while increasing GPU performance which will benefit RTX laptops. The company is further working on releasing regular driver updates to optimize its hardware for AI models. For instance, Nvidia claims that the recent GPU driver update improved the Stable Diffusion performance by 2x.
Nvidia had a pretty busy day at Computex as the company made multiple announcements which included ACE, a Chat GPT like model for NPCs in games, and a partnership with MediaTek to bring AI to cars. The company has been riding on the AI wave since the recent quarterly earnings which propelled the company's market capitalization close to $1 Trillion.