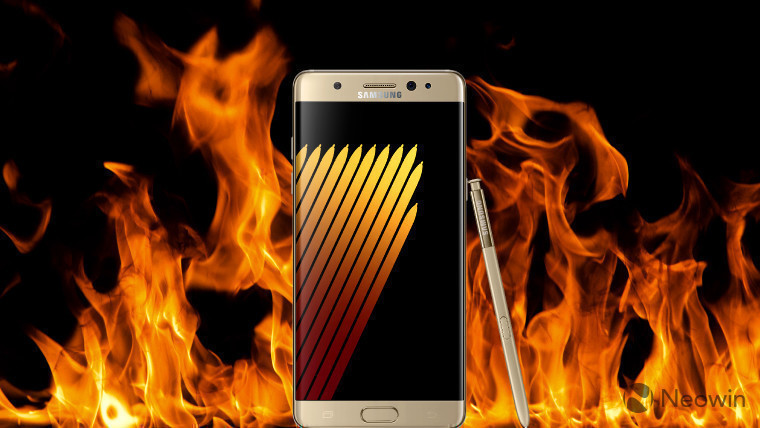 Samsung China is recalling 1,858 Galaxy Note7's due to the battery issues that have affected devices worldwide since its release this past August. The recall comes after Samsung explicitly stated that the batch in China had not been affected to due a different battery supplier being used. The Sept. 1 recall of the Note7 affected 10 markets, including South Korea and the United States.
In the U.S., Consumer Reports advised that Samsung officially recall the Galaxy Note7 and criticized the company for not originally recalling the device through official channels with the US Consumer Product Safety Commission (CPSC). Samsung confirmed that it had begun cooperating with the CPSC shortly thereafter on Sept. 9.
Additionally, the U.S. Federal Aviation Administration (FAA) issued a statement strongly advising passengers not to turn on or charge these devices on board an aircraft or store them in checked baggage. China's civil aviation authority followed suit on Sep. 14 and said it will "outlaw the use and charging of the Galaxy Note7 on flights, and not allow them to be placed in checked-in baggage."
In a Samsung Newsroom press release from Sep 10., the company encouraged any owners of the Note 7 to take part in an exchange program, which allows anyone who purchased the device to replace it with a new (unaffected) device.
J Koh, president of mobile communications business at Samsung Electronics added, "We are expediting replacement devices so that they can be provided through the exchange program as conveniently as possible and in compliance with related regulations."
Samsung is preparing to release a software fix that prevents the device from charging to over a 60 percent, in an attempt to prevent the battery from overheating. The Korean tech giant's stock has dropped in wake of these recalls and battery concerns, with investors taking the equivalent of $14.3 billion USD off of its market capitalization.
Source: Reuters