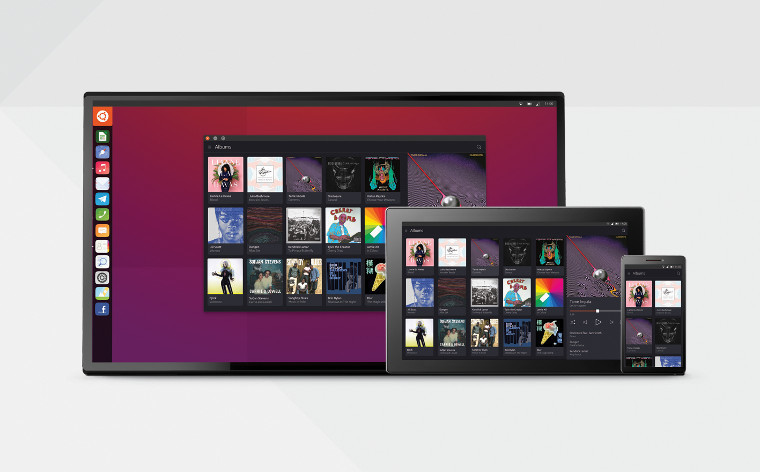 Just days after announcing the Meizu PRO 5 Ubuntu Edition high-end smartphone, Canonical has announced that Sony Xperia Z1 and OnePlus One devices will be getting a ROM which users can flash to those devices, the ROMs will come with support for convergence - meaning you can transform your phone into a full-fledged desktop by plugging in a monitor or keyboard and mouse. Both devices running Ubuntu will be shown off at Mobile World Congress (Hall 3 Booth 3J30).
Ubuntu was ported to a lot of devices when it initially launched, however most of the ports stopped being worked on. Canonical wants to play it differently this time around, they announced that the ports will be finalised - meaning all of the phones' hardware works, - the OS will continue to be updated, and bugs will be addressed.
To ensure that the obligations for ports are met, Canonical is collaborating with OnePlus and participating and contributing to Sony Open Devices community, this will ensure that the community continuously gets all the information, code and tools they need to develop the ports continually.
The news of these two ports comes days after the Meizu PRO 5 Ubuntu Edition phone was announced. It will be available for pre-order during MWC and features the highest specs out of all the devices which ship with Ubuntu. The specifications for the device are: 5.7" 1080p AMOLED screen, 21.16mp rear-facing camera, 5mp front-facing camera, 32gb storage, 3gb RAM, 8 core Exynos 7420 processor and MALI T760 GPU, dual micro-SIM.
The ports will be made available in the coming days on the Ubuntu developer website.
Image via Ubuntu