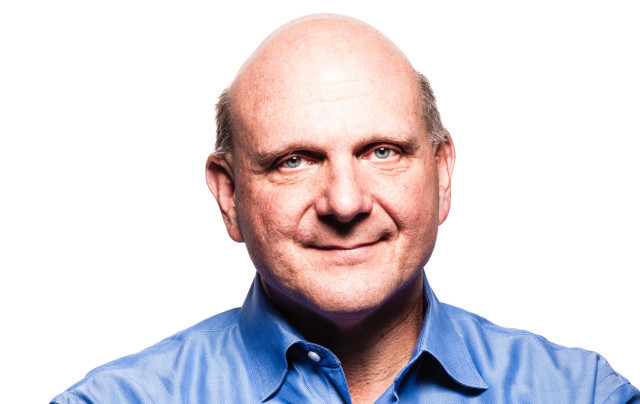 While there were rumors that Steve Ballmer would depart Microsoft's board of directors at the same time he left his job as CEO, that turned out not to be the case. In a new article and blog posted on the Wall Street Journal site, Ballmer gave no indications he plans to leave the board anytime soon.
The WSJ Digits blog quotes Ballmer, who celebrates his 58th birthday today, as saying, "It really as much as anything depends on how I see rest of my life playing out," when asked how long he will remain on Microsoft's board. He did indicate that he has been quieter in board meetings since departing as CEO in February, such as the one that Microsoft held earlier this month. He said, "I didn't talk like I did when I was CEO." He also praised his replacement as chief executive, Satya Nadella, saying, "Satya is doing a great job."
Even when he does leave Microsoft's board, Ballmer will still likely hold onto his four percent share of the company, which still makes him one of the wealthiest people in the world.
The main Wall Street Journal article (under a subscriber wall) is all about how CEOs of large companies continue to stay in charge in between announcing their plans to retire and their actual departure. In Ballmer's case, he said that during Microsoft's search for a new CEO he "didn't initiate any longer-term projects." However, he did admit that "less got done in January from the CEO's office."
Source: The Wall Street Journal, WSJ Digits | Image via Microsoft