After 11 years in the making and more setbacks than we care to count, Blizzard has finally unleashed a third installment to its cult classic dungeon crawler. Having waited over a decade, the arrival of Diablo III was a bittersweet moment for eager fans. In what must've felt like a cruel joke, missteps in Blizzard's execution prevented many users from accessing content throughout last Tuesday.
Diablo III requires a constant connection to Battle.net and its servers were simply overwhelmed. That isn't entirely shocking when you consider the fact that over two million copies were pre-ordered. Launch day hiccups are almost inevitable when you have that many gamers storming your gates. Fortunately, Blizzard implemented various tweaks and its servers are running smoothly as of late Wednesday.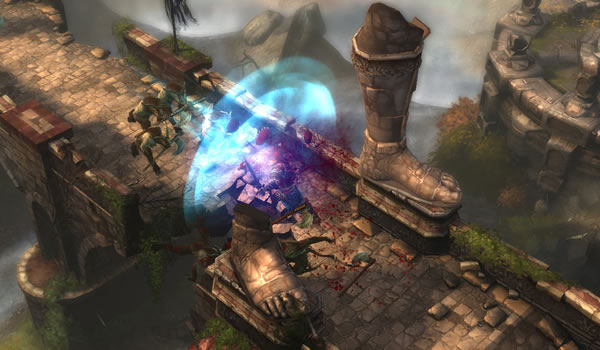 While we disagree with making single player components online-only, there isn't much mere mortals like us can do about it. What we can do, however, is beat the hell out of Diablo III with today's finest hardware. Blizzard has somewhat of a reputation for making highly scalable titles that run on virtually any gaming rigs, so that's largely what we expect from the developer's latest offering...
Read: Diablo III Performance Tested, Benchmarked
These articles are brought to you in partnership with TechSpot.