The Duke Nukem franchise has deep roots in PC gaming history. The trash-talking action hero made his debut some two decades ago in 1991 on MS-DOS followed by a sequel (Duke Nukem II) in 1993. Three years later, Duke Nukem 3D took the industry by storm. Armed with cigars, a mean flattop and a badass quip for every situation, Duke captivated gamers. I was just 13 years old at the time and I recall loving every minute of Duke Nukem 3D.

As noted in news coverage around the web, console reviews have been harsh, with the PC version doing a bit better. However in the last two days its metascore has gone from 76 to 57, with latter reviews giving the game a beating. If anything Duke Nukem Forever's long history of controversy will not rest for now.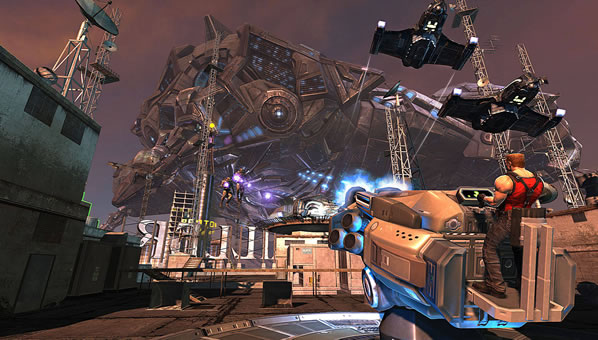 But as usual this review is less about DNF's gameplay and more about showing you how the game runs on a broad spectrum of today's (and yesterday's) PC hardware. Considering it was built with a modified version of the very much dated Unreal Engine 2.5, it's fair to assume that DNF won't be crippling Nvidia's GTX 590 -- in fact, we didn't even bother to include it this time. Instead, we've focused on budget to mid-range graphics products and a few integrated solutions.
Read: Duke Nukem Forever Performance Test
These articles are brought to you in partnership with TechSpot.