Custom boutique PC builder Maingear has sent us a couple of high-end desktop systems in the last year. The Maingear F131 was pitted against the Puget Deluge Mini and the Acer Predator in our sub-$2,000 gaming desktop roundup of 2010. Then late last year we had a look at their Shift Gaming PC, a beautiful no holds barred $7,000+ triple SLI overclocked monster that any hardware enthusiast would love to own.

Today we will be looking at the notebook equivalent of the above mentioned Shift desktop system. Known as the Titan 17, our evaluation system consists of an Intel Core i7-990X Extreme Edition processor, a hexa-core desktop CPU operating at 3.46 GHz and two Nvidia GeForce GTX 485M graphics cards.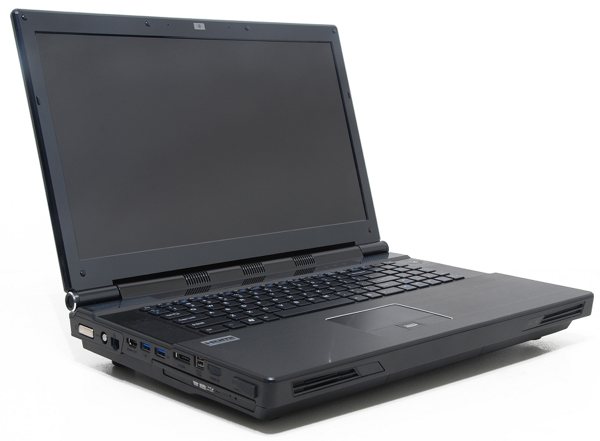 Other notable hardware includes a 17.3" LED-backlit display running at 1920 x 1080, 6GB of Kingston DDR3-1333 memory, a 120GB Intel 510 solid state drive, a 750GB Western Digital 7200 RPM hard drive, a Blu-ray optical drive, Bigfoot Killer Wireless-N Ultimate network adapter and integrated Bluetooth technology, all running under Windows 7 Home Premium 64-bit.
Read: Maingear Titan 17 Review: Extreme performance notebook
These articles are brought to you in partnership with TechSpot.