Respawn Entertainment, the developers behind the popular online first-person-shooter, Titanfall, have partnered with Nexon and Particle City to bring spin-off games based on the franchise to Android and iOS platforms. The first batch of these games will hit smartphones and tablets in 2016.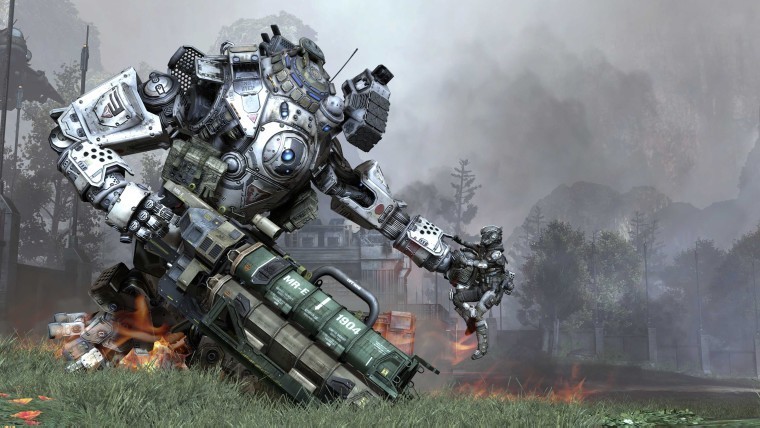 Respawn Entertainment's Vince Zampella stated:
It's about being able to extend our universe into an area that we at Respawn aren't expert in. When we built this universe, we realized how extensible it was [...] and we want to get it out in front of as many people as possible.
While the genre(s) of these upcoming games is unknown, Nexon CEO Owen Mahoney has clarified that fans shouldn't expect to see the first-person-shooter experience completely ported on tablets. Instead, the company plans to develop "a whole new type of [Titanfall] game." He also stated that with increases in GPU power in mobiles, Nexon will work on a "deep rich mobile experience." He further went on to say:
We're not of the view that you take a first-person shooter that's great on a console and PC and just put it on mobile, you have to work with what the platform can do.
Even though the companies' executives didn't hint at the genre(s) of the upcoming games, they did downplay the possibility of a FPS, saying that their current ideas for the games could be "really cool" for the franchise overall. Zampella further went on to state that he'd be more interested in a "shorter term gaming experience, something that adds value to the main game — games where I want to check in multiple times a day, not the same experience ported over."
Respawn is also looking to bring a multi-platform sequel to the original Titanfall - which was exclusive to Xbox consoles and the PC. The exact date of release is unknown but Zampella states that it will be worth the wait.
Source: Polygon | Image via Electronic Arts