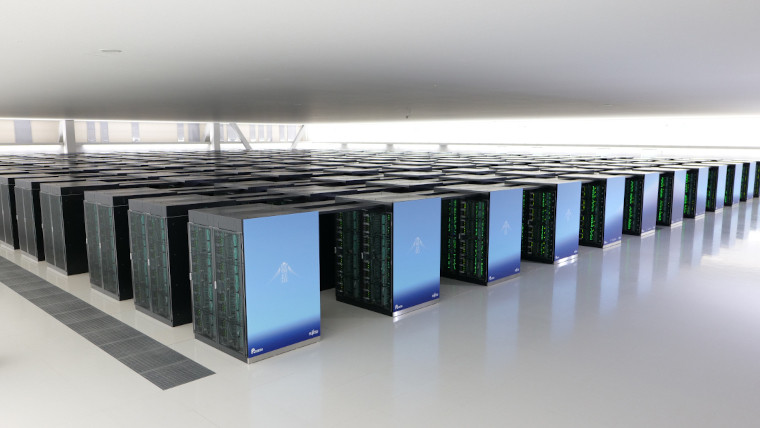 TOP500 has released the 57th Top10 supercomputer list which ranks them based on performance. It said that little has changed since November 2020 and that the Japanese supercomputer Fugaku has managed to hold onto the top spot. Fugaku was developed by Riken and Fujitsu and has an HPL benchmark score of 442 Pflop/s which is more than three times that of the IBM Summit which came in second place.
According to TOP500, the only new entry on this list is a supercomputer called Perlmutter from the United States. The machine is based on the HPE Cray "Shasta" platform and a heterogeneous system that uses GPU-accelerated and CPU-only nodes. Perlmutter managed to achieve 64.6 Pflop/s but its power usage is a lot lower compared to the four machines above it.
The technological and societal prediction website, FutureTimeline, states that we should see exascale computers landing in 2021. Of course, with Fugaku only hitting 442 Pflop/s this is not the machine to achieve this target. The next TOP500 list is due out in November so there's still time for new supercomputers to come along to help reach this goal.
TOP500 noted that while the list didn't change much this time around, it did say that AMD processors seem to have been used more and that China is no longer as dominant in the list as it was a few years ago. With the coronavirus drastically affecting the world, it could have delayed work on supercomputers which would explain the lack of exascale computers on the list. Hopefully, we'll finally get some by the end of the year.