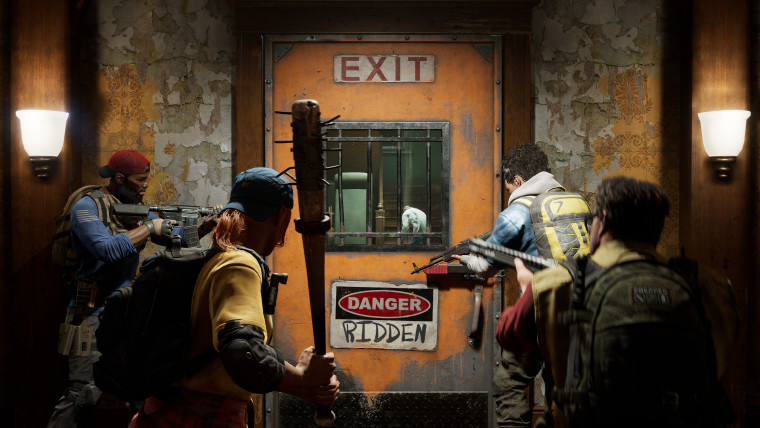 Turtle Rock Studios, the minds behind the Left 4 Dead series, is currently working on its next project Back 4 Blood. The game had a presence at the Xbox and Bethesda Games Showcase today, both revealing its PVP mode, and that the zombie shooter will be a day one Xbox Game Pass title.
In more good news for Xbox fans, unlike a few other high-profile launch day releases on the service, both its console and PC variants are getting the game simultaneously.
The Back 4 Blood's PVP mode, named Swarm, will be familiar to those who enjoyed Versus mode from Left 4 Dead, where humans and special zombies go head-to-head for a competitive experience. See the unveil trailer below.
First unveiled last year, Back 4 Blood arrives as another cooperative play-focused first-person shooter akin to the studio's previous projects. As a refresher, the zombie shooter lets four players team up against hordes of "infected" that range from the regular walkers (or runners in this case) to special types with various abilities. Eight survivors fill up the human ranks. Each comes with unique abilities like recovering stamina with kills and faster ADS speeds, so players can find a character that fits their playstyle.
The Warner Bros. published title is definitely a big grab for Xbox Game Pass. Considering it is a $60 game that optimally needs four players, going the subscription route with friends may sound like a very inviting option for Xbox players.
Back 4 Blood is launching on October 12 across PC, Xbox One, Xbox Series X|S, PlayStation 4, and PlayStation 5.