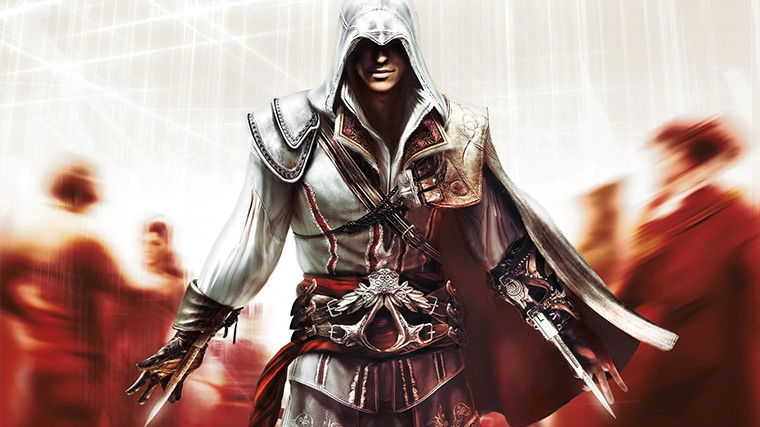 Ubisoft kicked off a month of giveaways and special promotions a couple of weeks ago to help people stay at home as they follow health officials' orders. Following the Child of Light and Rayman Legends giveaways, now Ubisoft has reached out with a giveaway for Assassin's Creed II on PC.
One of the most popular games in the entire franchise, Assassin's Creed II introduced Ezio Auditore as a new protagonist in 2009, taking the spotlight away from the original game's Altair. It introduced a new setting too, taking players to Italy during the Renaissance era and kicking off a trilogy that followed Ezio's life as he builds up the Assassin order.
Here's a rundown of the story setup taken from the store page:
Assassin's Creed 2 is an epic story of family, vengeance and conspiracy set in the pristine, yet brutal, backdrop of a Renaissance Italy. Ezio befriends Leonardo da Vinci, takes on Florence's most powerful families and ventures throughout the canals of Venice where he learns to become a master assassin.
The Assassin's Creed II giveaway on PC is slated to last until April 17. Head over here to claim a copy. If the website is having trouble dealing out the freebie, claiming the title via the Uplay client directly should work without issues.
Alongside the giveaway, the entire Assassin's Creed franchise has been given deep discounts on Uplay too, including the rest of the Ezio trilogy. Moreover, Ubisoft is running a discount for its Uplay+ subscription service currently - which includes access to the complete Assassin's Creed franchise -, dropping the price from $14.99 to $6.99 for a single month.