Weekend PC Game Deals is where the hottest gaming deals from all over the internet are gathered into one place, every week, for your consumption. So kick back, relax, and hold on to your wallets.
The latest Humble offerings come in the form of a new Choice selection and a gaming bundle.
Getting right into it, the replacement for the March Choice games landed this week, with the April selection bringing in a platter of new titles for you to pick from. Find the 12 new games and links to their Steam store pages below:
Opting to pick up three of the above titles will set you back $14.99 as part of the Basic tier, while nine games will cost $19.99. In addition, those still with active legacy Humble Monthly subscriptions from back in the day can grab 10 games for $12.99 instead.
This selection of games will be available on Humble Choice until May 4. While being subscribed to Choice, members also get access to the Humble Trove of DRM-free games as well as a bonus 20% discount on what's available on the Humble Store.
Also, if you're a virtual reality gaming fan, another bundle filled with a swath of interesting VR games was introduced this week to the Humble store.
The Humble Spring into VR Bundle offers Detached as the sole item in the $1 tier. While the second and third tiers are currently almost equally priced due to the average price section, if you do decide to go for the second tier you get copies of Star Trek: Bridge Crew, Surgeon Simulator, Espire 1, and Swords of Gurrah.
Lastly, the third tier comes touting copies of Borderlands 2 VR, Job Simulator, and Sairento, with all of it coming in for $15. Almost all of these games require a VR headset to play, so keep that in mind before picking up the bundle.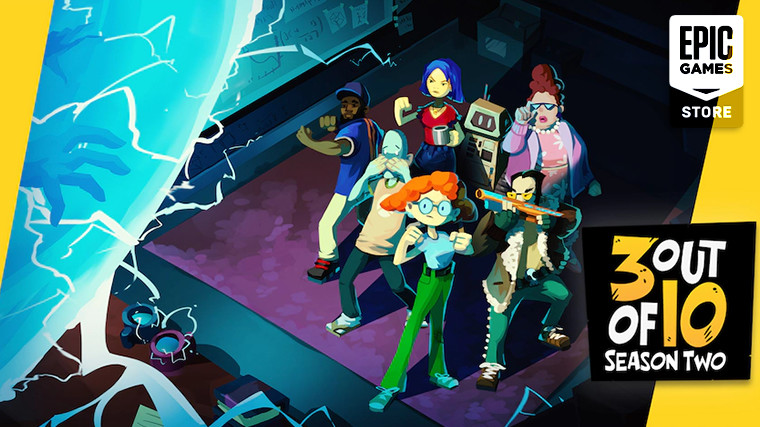 The Epic Games Store this week delivered a brand new release as a freebie, with 3 out of 10: Season Two coming in to replace Tales of the Neon Sea from last week.
3 out of 10: Season Two continues the humorous storyline of Shovelworks Studios, a video game development company that is trying to create a game that scores better than '3 out of 10'. The storyline is provided through five episodes featuring various mini-games, and this freebie provides access to all of them. Also, if you missed it, the first season is available for free on the Epic Games Store as well.
As for next week's giveaway, it will be a triple drop. Epic is bringing in Deponia: The Complete Journey, Ken Follett's The Pillars of the Earth, and The First Tree as freebies starting April 15.
Free Events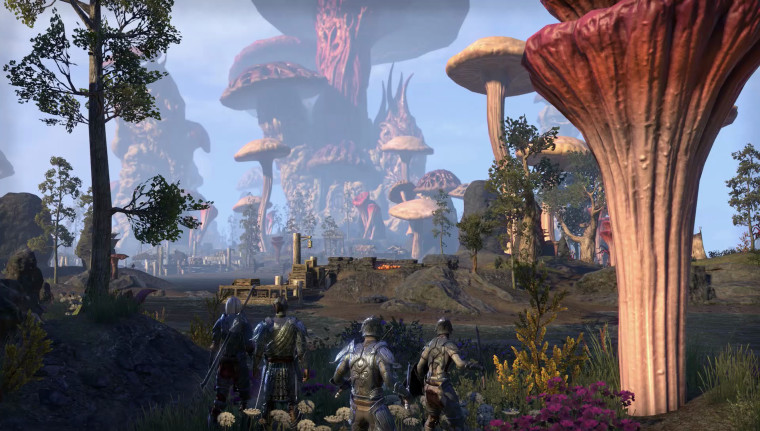 The Elder Scrolls Online free week that you may remember kicking off last week is still running strong, and it seems to be the only free event available this weekend. The ZeniMax Online Studios-developed MMORPG is offering access to the base game and Morrowind expansion content for free, with the event slated to end on April 13.
Big Deals
The specials space is once again dominated by Xbox PC games this weekend, as Microsoft sprung a Steam sale for its games to match its own store. Including those sales and much more, check out our big deals list of highlights below:
DRM-free Goodness
A special weekend mix of challenging and indie games are populating this weekend's DRM-free deals from the GOG store:
Keep in mind that availability and pricing for some deals could vary depending on the region.
---
That's it for our pick of this weekend's PC game deals, and hopefully, some of you have enough self-restraint not to keep adding to your ever-growing backlogs. As always, there's an enormous amount of other deals ready and waiting all over the interwebs as well as in services you may already subscribe to if you comb through them, so keep your eyes open for those, and have a great weekend.