Weekend PC Game Deals is where the hottest gaming deals from all over the internet are gathered into one place, every week, for your consumption. So kick back, relax, and hold on to your wallets.
A freebie double dose is here from the Epic Games Store this week to replace last week's Halcyon giveaway. You can now grab Rage 2 and Absolute Drift: Zen Edition to expand your free games-filled Epic library.
Jointly developed by Avalanche Studios and id Software, Rage 2 arrives as an open-world shooter set in a post-apocalyptic world where you have powerful weapons, special abilities, and vehicular combat for taking down enemies. To calm down a little after a Rage session, Absolute Drift arrives as a top-down driving game that, as evident by its name, solely focuses on drifting. The minimalist title features 34 levels with three game modes alongside free-roaming spaces and leaderboards.
The double drop is yours to claim until Thursday, February 25, and incoming next as a freebie to the Epic Games Store is Sunless Sea.
Another Humble gaming bundle made its debut this week, and this one is made up mainly of Plug In Digital-published titles. The 12-game bundle is split into three tiers as usual.
In the first tier, you get copies of Hover, Anarcute, and NeuroVoider for paying at least $1. Choosing the average price tier, which currently stands at around $5.50, brings in Dead In Vinland, Chroma Squad, Epistory - Typing Chronicles, Sundered: Eldritch Edition, and Plane Mechanic Simulator.
The final tier comes in at $10 and gets you WRC 8 FIA World Rally Championship, TT Isle of Man, Sigma Theory: Global Cold War, and Tennis World Tour alongside all of the games in the previous tiers. With this bundle's arrival, Humble now has three concurrent gaming bundles available, with the other two being the Train Sim Expedition and Digital Tabletop collections.
Fanatical has a strong bundle showing this week thanks to its latest Bundlefest.
From the selection, the classic Assassin's Creed games-touting 'build your own collection' special lets you pick three games for $9.99 or five games for $14.99. It features popular entries from the old generation such as the original Assassin's Creed, its sequel, Brotherhood, Revelations, Rogue, and Black Flag.
You may also be interested in the Killer Bundle 15, which offers DiRT Rally 2.0, Road Redemption, Blazing Chrome, Lethal League Blaze, Neverwinter Nights: Enhanced Edition, The Walking Dead: A New Frontier, Streets of Fury EX, and Dark Devotion for $4.99.
Another build your own bundle that is available now is the new Festival Bundle, and this one has games such as Sherlock Holmes: The Devil's Daughter, Tropico 5, Cat Quest, Sudden Strike 4, Clustertruck, and Cook, Serve, Delicious! 2!!. There are four tiers you can choose, going from $1 for one game, all the way to $9.79 for 20 games.
Free Events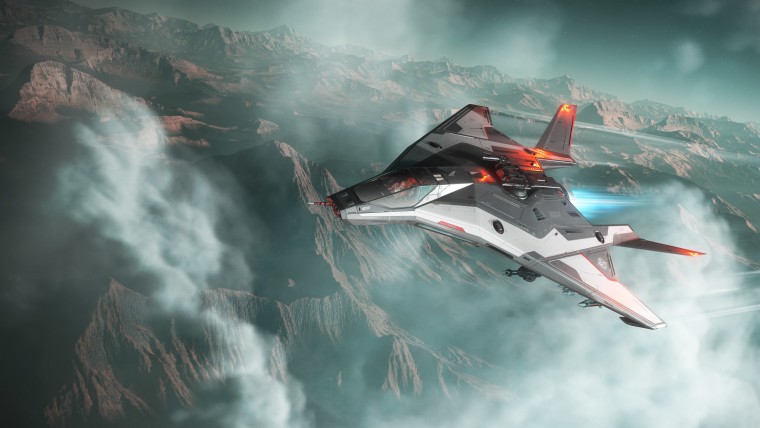 The free events space is not very populated this weekend but there's still a couple of experiences you can try out.

First up is the crowd-funded behemoth Star Citizen, which has opened up its universe once again for anyone to try out. This free-fly event will last through February 25, and comes with six ships to use as you wish. Meanwhile on Steam, Team17 has kicked off a free weekend for Worms Rumble, the 32-player arena combat title based on the popular tactics franchise. This promotion will close its doors on Monday.
Big Deals
Lunar New Year sales have come and gone, meaning for many shops around the web it's back to normal without store-wide sales. Find out the latest and greatest discounts available this weekend in our Big Deals highlights list below:
DRM-free Goodness
GOG is also back to normal this week following the sudden 'We Love Games' sale. Its usual weekly and weekend deals continue:
Keep in mind that availability and pricing for some deals may vary depending on the region you're in.
---
And that is it for our pick of this weekend's PC game deals folks, and hopefully, some of you have enough self-restraint to not add even more games to your growing backlogs this season. Of course, there is an enormous amount of more deals ready and waiting all over the internet if you comb through it hard enough, so keep your eyes open for those, and have a fantastic weekend.