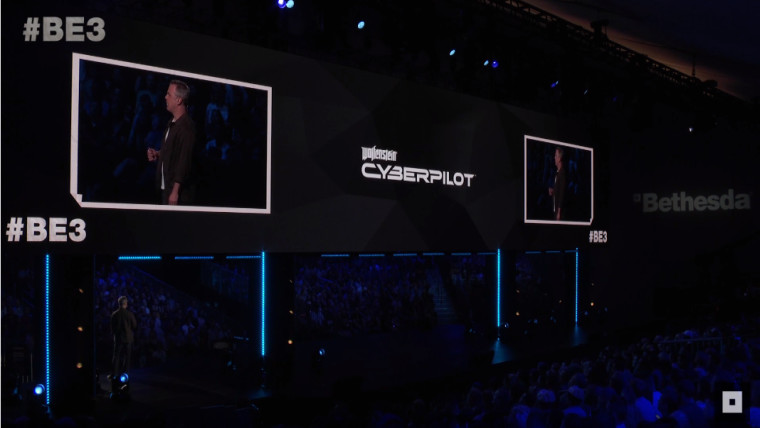 At its E3 event today, Bethesda showed off a number of upcoming games, including Rage 2, DOOM Eternal, Fallout 76, Starfield, and Elder Scrolls 6. Two new Wolfenstein games were also unveiled, namely Youngblood and Cyberpilot.
While Youngblood appears to be a more traditional entry in the franchise, Wolfenstein Cyberpilot is actually a VR game. Although not much is known about the title, we do know that it allows players to take control of a "resistance hacker", who can hack into Nazi war machines and turn them upon their creators. Check out the brief teaser yourself below:
Take on the role of a resistance hacker in the new VR game, #Wolfenstein Cyberpilot, playable on the #E3 show floor! #BE3 pic.twitter.com/AgXbkLlAKI

— Bethesda (@bethesda) June 11, 2018
Gameplay details are currently scarce and so are its exact mechanics. But we'll likely learn more over the next few days as the game is available for playing at E3. What we do know is that it emphasizes Bethesda's message to "f*ck Nazis" on every platform possible, according to the company's vice president Steve Hines.
Wolfenstein Cyberpilot is slated for a release in 2019.