Today's highlighted deal comes from our Apps & Software section of the Neowin Deals store, where you can save 64% off the Essential 2022 Movavi Multimedia Software Bundle. Kickstart your creativity and love for visuals! This bundle gives you four of Movavi's highly-reviewed apps for video converting, editing, recording, and photo editing.
If you want to convert your multimedia files in any format you want, HD included, the Movavi Video Converter is what you need. This software, which comes in both Mac and Windows versions, lets you convert files and enables you to compress videos while retaining the original quality for your home office needs. Plus, it lets you crop, rotates, and merges video clips easily. With a free download option that combines a smooth, user-friendly experience, eye-blink speed of conversion, and high-quality results, Movavi Video Converter is one of the fastest and most error-free ways to export your video, photo, and audio files to any desired format.
This bundle consists of full licenses for the following software packages:
Movavi Video Editor Plus 22 for Win/Mac
Spice Up Your Videos with Titles, Filters & Transitions
Movavi Video Converter Premium 22 for Win/Mac
Convert Multimedia Files to HD & Other Formats
Movavi Picverse for Win/Mac
Professional-Grade Photo Editor for PC & Mac Devices
Movavi Screen Recorder 22 for Win/Mac
Screen Record with Sounds, Edit Videos, Save Results, & Share Them with This Intuitive Computer Screen Recorder
Here's the deal:
This Essential 2022 Movavi Multimedia Software Bundle normally costs $219, but it can be yours for just $79 for a limited time, that's a saving of $140 (64%) off! For full terms, specifications, and license info please click the below link.
---
Not for you?
That's OK, there are other deals on offer you can check out here or the below offer.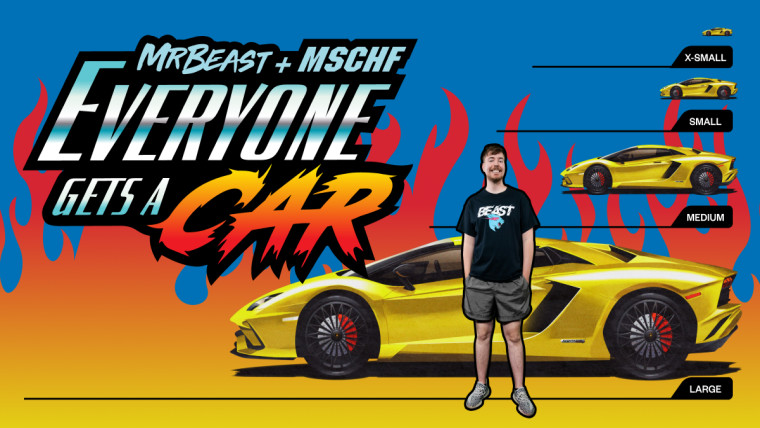 EVERYONE GETS A LAMBO… BUT WHAT SIZE LAMBO? The Catch is You Won't Know if You'll Receive a 1/64 Diecast, Remote Controlled, Ride'On, or the Full-Sized Lambo
Get MrBeast + MSCHF Everyone Gets A Car for $35 (3- and 5-pack offers also available)
Neowin Deals · Free eBooks · Neowin Store
Disclosure: This is a StackCommerce deal or giveaway in partnership with Neowin; an account at StackCommerce is required to participate in any deals or giveaways. For a full description of StackCommerce's privacy guidelines, go here. Neowin benefits from shared revenue of each sale made through our branded deals site, and it all goes toward the running costs.