Lots of website offer predictions of what they think will happen in the next year around this time. Our editor Andy Weir offered up a terrific feature of what Microsoft is expected to introduce in 2014. However, I thought it might be fun to change things up a bit and predict what won't happen in the tech industry during the next 365 days.
Remember, this article is based largely on my own speculation and is in no way indicative of what other Neowin writers or editors feel about this subject. In other words, don't take this list too seriously; it's mainly just for fun.
Prediction 1: Google Glass won't be released in 2014 as planned
Google Glass may be the hippest thing to write about in the tech industry in the next year, but I have a feeling that this long awaited wearable computing device won't make its planned launch date by the end of 2014. Google's track record in developing new hardware is hit-and-miss and Google Glass is easily the most forward-thinking product they have come up with for the consumer market. I think Google will find out that a lot of the kinks needed to make it work won't be fixed until 2015.
Prediction 2: SteamOS and Steam Machines won't be a huge hit next year.
Valve's effort to bring the PC gaming experience into the living room is one that won't be solved by creating an all new Linux-based operation system, at least in my view. SteamOS seems to have been developed just as a way to spite Microsoft because Valve co-founder Gabe Newell doesn't like Windows 8. Newell can hate Windows 8 all he wants, but making a new OS to compete with Microsoft in the game space seems like an over-the-top gesture.
As far as Steam Machines and Valve's Steam Controller, let's just say there are a ton of PC desktop options already out there that can easily connect to a big screen TV and use the Big Picture mode that Valve has put into the Steam service. The only thing that's lacking is a marketing push to get more people to connect a PC to a living room television. Valve needs to provide that push and I just don't think they will be able to do it with Steam Machines.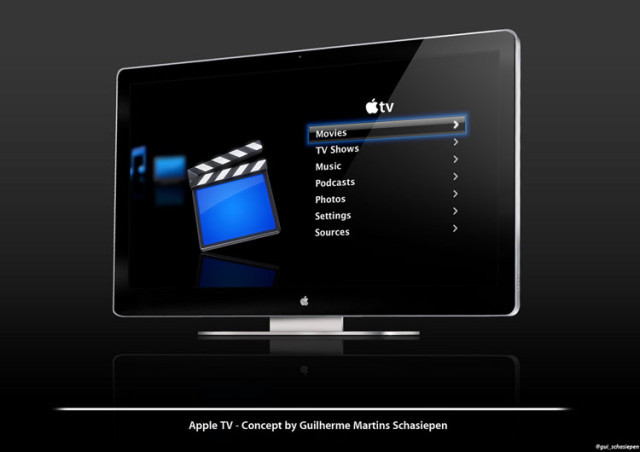 Prediction 3: Apple won't release a big screen television in 2014
The feeling among many analysts is that Apple will finally release a big screen television with a version of iOS and some other features by the end of 2014. Some people have even claimed Samsung could provide parts for Apple's television. It's tempting to think Apple will bring this long rumored device to market in the near future.
However, my feeling on an Apple television launch by the the end of next year is that it won't happen at all. Making a device in an all new product category is tough and creating a huge television with interactive features is a lot more complicated than developing the first iPad, in my opinion. Apple may be making a TV, but they also don't want to rush it out either and my gut tells me it won't happen this year.
Prediction 4: Microsoft won't release the Surface Xbox tablet in the next year
In case you haven't heard, Microsoft will be going through some changes in 2014 in upper management. Whomever is picked as CEO will likely have to look long and hard at the company's future product plans. For well over a year now, one of the most persistant rumors is that Microsoft is making a 7-inch Xbox Surface tablet that's being made for gaming.
That may indeed have been the case, but the truth is that the Surface Pro 2 tablet that's already on sale is a pretty good gaming PC by itself. Assuming the Xbox Surface tablet rumors are true, my feeling is that the new CEO might decide to put it on hold in favor of a Xbox-themed Surface cover blade with special controllers and other features.
Prediction 5: Amazon won't launch a gaming-TV set top box in 2014
Amazon was rumored a few months ago to be making its own game console, which could also serve as a TV set-top box. The company has certainly made things more competitive in the tablet space with its Kindle Fire devices. That being said, having a tablet for sale is a lot different than launching a game console.
At the moment, only three companies are a factor in the console industry: Sony, Microsoft and Nintendo, and even the latter corporation is having problems getting anyone to buy the Wii U. Amazon may look at the current market and see that there's not much room for an all new player in this battle. It's far more likely that Amazon will make new smartphones in 2014 than a game console.
Images via Google, Valve, Digital Trends, and Amazon