It was toward the end of 2016 when Microsoft and Qualcomm announced a joint effort to get Win32 apps running on ARM processors, promising Always Connected PCs with unbelievable battery life. But Always Connected PCs are a broader initiative though, because even those with Intel or AMD processors can include a cellular modem and be classified as an ACPC.
These products are beginning to arrive on the market now. On the ARM side, HP, ASUS, and Lenovo have all thrown their hats into the ring with the Envy x2, NovaGo, and Miix 630, respectively. And on the Intel side, Microsoft's own Surface Pro now has a cellular variant, and there's even an Intel/cellular variant of HP's Envy x2.
The promise of Always Connected PCs is a simple one. It's 2018, and there's really no reason that our devices should ever not be connected to the internet. With 4G LTE, and usually gigabit connectivity, you can take your Windows 10 PC anywhere you want, and you'll just be connected anywhere you go. It's as simple as that, and you don't have to worry about finding Wi-Fi, or setting up your smartphone as a mobile hotspot.
It sounds great, right? The only problem is that it's actually not very realistic. Personally, I love this idea. I've always been the guy that buys the cellular option when there is one, because I've always hated the pain of setting up my phone as a hotspot and connecting the Wi-Fi on the device I'm trying to use.
But truthfully, there's really no way that these things will take off in any meaningful way, and if they do, it won't happen in the short-term.
Windows 10 on ARM
As I mentioned, Always Connected PCs come in two flavors - ARM and x86 - and they work differently. Windows 10 on ARM PCs exclusively (for the moment, until the Snapdragon 845 Mobile PC Platform comes around) use the Qualcomm Snapdragon 835 chipset. That also means that the Snapdragon X16 4G LTE modem is integrated into the chipset, so if the device has an SD835, it has cellular connectivity.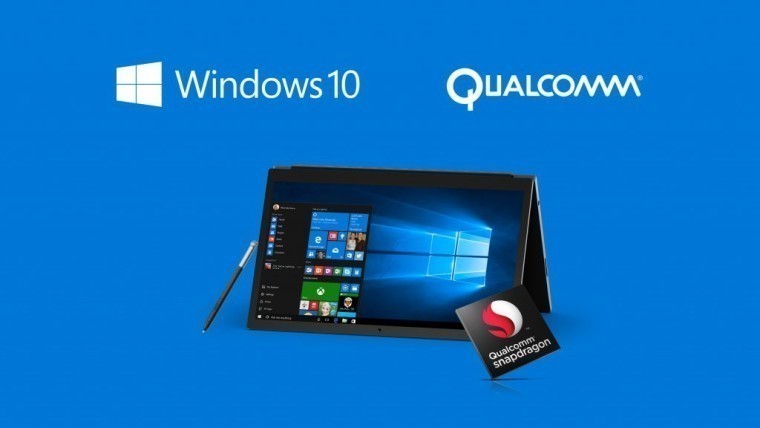 The biggest problem here is that these PCs aren't ready for prime time, and probably won't be for a while. Microsoft, Qualcomm, and all of the OEM partners will point out that these PCs provide a more iPad-like experience, with Microsoft saying at its Build 2018 conference that "this is not your dev box".
What's meant by this is that these devices should wake up instantly, and provide unparalleled battery life, especially when it comes to standby time. This is due to ARM's big.LITTLE architecture, where the more powerful cores are used for more demanding tasks, and things like background tasks are handled by more efficient cores.
At launch, Windows 10 on ARM devices could run UWP apps that have been compiled for ARM, and emulated x86 apps. Microsoft did release an ARM64 SDK at Build, which will allow for developers to recompile their apps to run natively, which should result in much better performance than in emulation.
But these are still far from being your dream machines. There's still no support from Adobe on its Creative Cloud apps, and it's unclear if you'd even want to run them on this hardware. Drivers for peripherals need to be recompiled as well.
The good news is that ARM chips are advancing rapidly, providing serious performance improvements with each generation. The Snapdragon 845 is right around the corner, and Qualcomm will have another chip next year, and the year after that. At some point, an OEM might pair an ARM chipset with an Nvidia GPU, which is theoretically possible despite Qualcomm including its Adreno GPU on the chipset.
If Microsoft sticks to Windows 10 on ARM development, also allowing for competition from other chip vendors and creating a diverse hardware ecosystem, it could indeed have a very bright future. That future is not today though, or even next year. Windows 10 on ARM is in its infancy, and it will need to grow up before we make a real determination of whether or not it's viable.
Always Connected x86 PCs
If you want cellular connectivity in your new PC, x86 is probably the way to go right now. x86 processors have the performance that's been time-tested, and pretty much the entire Windows ecosystem is built around them. They're also often paired with powerful GPUs from Nvidia and AMD Radeon.
Made by both Intel and AMD, cellular connectivity on these PCs is typically optional, as we can see from Microsoft's Surface Pro and the Intel flavor of HP's Envy x2.
But if history has taught us anything, it's that consumers don't usually choose the cellular option when given the choice. We've been down this road before with Apple's iPad, which typically costs $130 extra for cellular connectivity. A 2012 report from Gigaom said that nine out of 10 tablets sold are Wi-Fi only, and while the numbers have probably changed in the last six years, it can't be by much.
Microsoft's Surface Pro costs an additional $150 for cellular connectivity. That's a lot of money for the average consumer that's already shelling out $1,300 on a PC. Most users are going to opt to save the extra cash, thinking that if they ever really need connectivity on the go, they can just use their phone as a hotspot.
The solution
I'm not saying that Always Connected PCs will ever go away. After all, Microsoft made its first PC with cellular connectivity back in 2013 with the Surface 2. What I'm saying is that with the state of the current market, these things aren't going to take off. They're not going to bring us into some new age of computing where all of our devices are connected everywhere, which feels like the message that Microsoft is trying to send.
One solution would be for OEMs to start releasing PCs with cellular connectivity as a standard feature. Frankly, this doesn't seem likely, as the bulk of customers are and will continue to buy the Wi-Fi only model.
Another solution is for Intel to start releasing processors that have integrated 4G LTE modems, and to be honest, I have no idea why it hasn't done this. Intel already makes its own cellular modems, and one would think that it would try to learn from its upcoming competitor, Qualcomm. Intel did release its first chip with a dedicated GPU recently, so perhaps it's beginning to embrace the idea of a system on a chip.
But it's also on Qualcomm to compete with Intel. As I mentioned earlier, Qualcomm's Snapdragon chipsets get significantly better every year, since the company has real competition from firms like Apple and Samsung. The Snapdragon 845 probably isn't the one to beat Intel at its own game, but there's no reason that Qualcomm can't build something different that's just for PCs. After all, the form factor is much larger than a phone, and the company could probably make something that's a lot more powerful.
Unfortunately, none of these things seem like they're going to happen anytime soon. I'm writing this because I do want to see that magical future where all of my gadgets are connected to the internet all of the time, but that future doesn't seem as close as it should be.