7 Days is a weekly round-up of the Editors' picks of what's been happening in the world of technology - written with a dash of humor, a hint of exasperation, and an endless supply of (Irish) coffee.
It's been an action-packed week across the tech world, filled with some interesting surprises and a few disappointments, amid the various announcements, rumors and insights that have popped up. As ever, 7 Days is here to bring you up to speed on what's been happening, and there's plenty to get through this week, so let's crack on!
We begin this week in the United Kingdom, where Three's proposed £10.25 billion takeover of Telefónica's O2 UK – to form the country's largest mobile network operator by a considerable margin – has been strongly opposed by regulators. The Competition and Markets Authority said on Monday that the two companies haven't done enough to address concerns raised by regulators.
The BBC has launched a new version of its iPlayer video-on-demand app designed for children. iPlayer Kids promises to offer age-appropriate content "free of charge, free from commercial influence", and is available now for iOS, Android and Amazon Fire devices – but not for Windows 10.
Amazon launched its newest e-reader on Wednesday, packed with high-end features – but it also comes with a rather high price tag. The Kindle Oasis is ultra-light and ultra-thin, featuring a 6-inch touchscreen and "months" of battery life – but priced from $289.99, it costs almost four times more than the entry-level Kindle.
Facebook held its annual F8 developer conference this week, presenting the broad strokes of a ten-year roadmap that includes drones, machine learning, and augmented and virtual reality. Following Microsoft's recent commitment to bots, which it detailed at its Build 2016 conference last month, Facebook is also investing heavily in chatbots, the first of which are now available on its Messenger platform.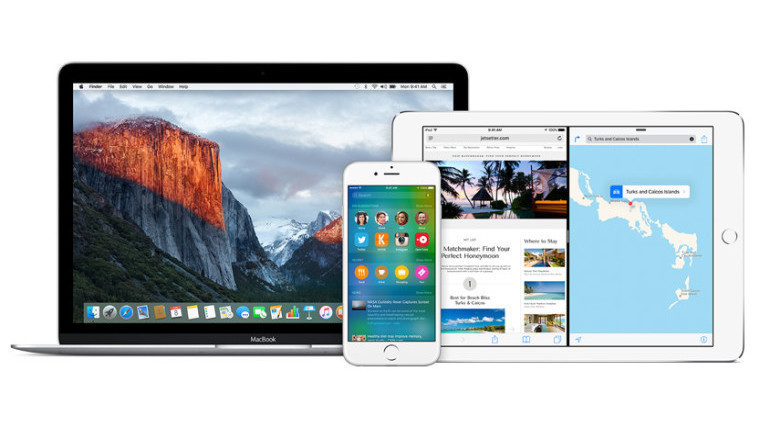 Apple's desktop operating system was once known as Mac OS, and later became Mac OS X, before eventually being simplified to just OS X. But it looks like the company will soon be going full-circle, ditching the OS X name in favour of 'macOS', bringing its branding into line with the Apple TV (tvOS) and Apple Watch (watchOS).
It's no secret that the PC market has been faring pretty badly in recent years, as consumers and businesses adjust to a more mobile-focused future. Two of the industry's leading independent analysis firms have revealed just how badly things have been going lately. According to Gartner, PC shipments slumped by 9.6% in the first quarter of this year, while IDC – which uses a slightly different definition of what constitutes a PC – said that global shipments had fallen by 11.6%.
Sony saw this coming a couple of years ago, when it offloaded its ailing Vaio PC business to an investment fund. In recent months, Vaio was in talks to merge with the PC units of Toshiba and Fujitsu – two companies that have also been struggling to weather the storms in the industry.
But on Thursday, it emerged that Vaio has now abandoned those negotiations, and ongoing discussions between Toshiba and Fujitsu are said to be at risk of 'collapse', as neither company wants to take a controlling stake in the joint operation.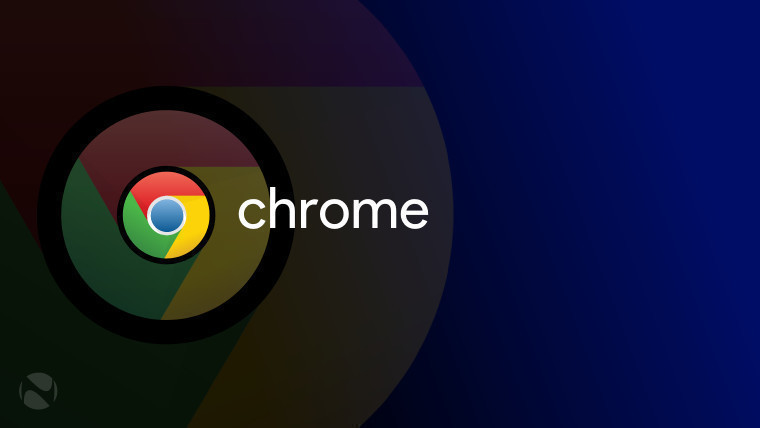 Google rolled out Chrome version 50 on Thursday for Mac, Linux and Windows – but with the new release, it's also dropped support for Windows XP and Windows Vista, along with versions of OS X older than Mavericks. Chrome 50 brings various new features and improvements, including more powerful notifications, but there's still no sign of the anticipated Material Design makeover for the browser.
Canonical announced that Ubuntu 16.04 LTS will include support for snap packaging of apps, but that addition won't affect the existing deb packages support, as the company says that the "two packaging formats live quite comfortably next to each other".
US carrier Cricket Wireless, the value-focused subsidiary of AT&T, announced an intriguing new mobile plan on Friday. Offering unlimited minutes, unlimited texts and – yes! – even unlimited data, it costs as little as $65 a month.
Rival US carrier Sprint has been promising to launch BlackBerry's Android flagship phone, the Priv, for months now. Indeed, its customer support team "happily confirmed" that the Priv would be joining its range just a few days ago – but hours later, the carrier suddenly changed its story, saying that it won't actually be offering the device at all.
Following months of leaks, HTC finally unveiled its new flagship on Tuesday. The HTC 10 is exactly what we expected, and offers an impressive list of high-end specs – but its $699 price tag is a little higher than some had hoped for. HTC has softened the pricing blow by offering $100 off the device with a promotional code.
In some markets, a 'HTC 10 Lifestyle' variant will be offered instead, with lesser specs than the standard model. However, in an unwelcome blow for HTC, AT&T has decided not to offer the 10, although the unlocked model is at least fully compatible with the AT&T network.
You can find out more about the HTC 10 in our unboxing video.
Another Android flagship made its debut this week: the Meizu PRO 6. The device has a 5.2-inch 1080p display, 4GB of RAM and up to 64GB of storage – but the most intriguing detail on its spec sheet is the processor, which has a whopping 10 cores, arranged in three clusters. Meizu says that the device "can intelligently switch between clusters to balance endurance and performance".
Google is currently offering $50 off its high-end Android handsets for a limited time. Both the Nexus 5X and Nexus 6P are eligible for the discount, which will remain available until May 8.
After upgrading some of its newer Xperia Z-Series devices to Android 6.0 over the last few months, Sony has now begun rolling out Marshmallow to its older Xperia Z2, Z3 and Z3 Compact in various markets.
Samsung has also started the rollout of Android 6.0.1 Marshmallow for its Galaxy S6 and Galaxy S6 edge in Canada.
Meanwhile, the next major version of Google's OS is already on the horizon. On Wednesday, the company released its second Developer Preview of Android N – be sure to check out our hands-on video to find out more.
By the way, we still don't know which tasty treat Android N will be named after when it arrives later this year, but Samsung revealed this week that it will be known as version 7.0.
Screenshots published this week offered a clearer look at Microsoft's upcoming Word Flow for iPhone - the iOS version of the keyboard it originally developed for Windows phones - which will include customizable themes. On Thursday, Microsoft began accepting registrations for those wishing to get an invite to use the keyboard on their iPhones.
Microsoft unveiled a range of updates and improvements coming to OneDrive for Business on Tuesday, including Office 2016 integration, better performance, faster setup, and more flexible and reliable syncing.
It also rolled out updates for Skype for Business on iOS and Android, including improvements to help you stay connected to a meeting, even when you're experiencing poor connectivity.
You can now make Skype video calls in Microsoft's Edge browser without the need to install a plug-in.
And Microsoft also announced Skype TX 4, the latest edition of the 'studio-grade' version of its communications app, designed specifically for the broadcasting industry.
A new high-end Windows 10 Mobile handset is on the way from Coship, which already has two devices running Microsoft's mobile OS. The $399 Moly PcPhone W6 has a 6-inch display, along with 3GB of RAM and a Snapdragon 617 processor, and as its name suggests, it will include support for the PC-like Continuum feature.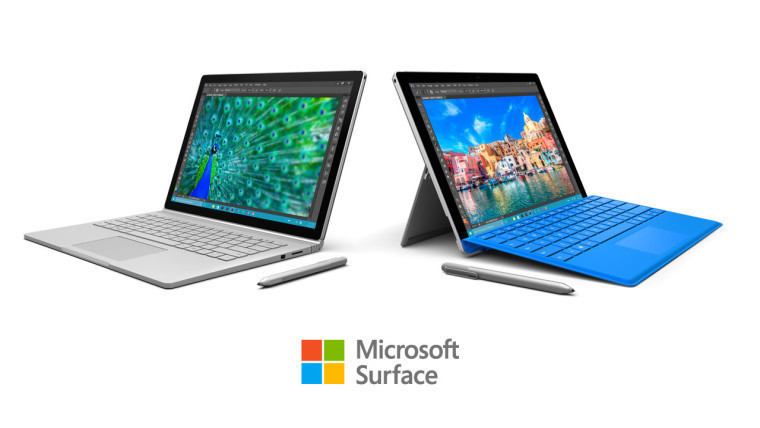 Intel delivered a range of driver updates for Microsoft's Surface Book and Surface Pro 4 this week, which should – hopefully – bring improvements to power management on both devices.
Microsoft has launched a new luxury edition of its keyboard cover for the Surface Pro 3 and Pro 4. The Signature Type Cover features two-tone grey Alcantara fabric from Italy, and as you might expect, it costs more than the standard Type Covers. Check out our unboxing and hands-on video for a closer look.
Microsoft's health- and fitness-focused wearable device is currently available with $75 off in the US. The discount knocks 30% off the Band 2's regular $249.99 price tag, bringing it down to just under $175.
When Microsoft officially announced its Windows 10 Mobile rollout, there was a great deal of disappointment among owners of some of its older Windows Phones, whose devices aren't officially supported by the upgrade. It seems Microsoft may be trying to make amends to those owners – while also hoping that they'll buy a new Windows handset.
Those who trade in their Lumia 920, 925 or 1020 can now get $150 towards the cost of Microsoft's latest Windows 10 Mobile flagships, the Lumia 950 and 950 XL.
Over in France, Microsoft is thanking its Windows Insider community – those who have been helping it to test Windows 10 in recent months – with a very generous offer. The company is giving them 10% off a new Surface Book or Surface Pro 4, and a free Surface Dock worth €229 EUR.
Windows 10 Mobile is currently only available as a 32-bit OS, but that looks set to change in the near future. Microsoft said on Friday that "even our phones will soon have a 64-bit operating system".
And Microsoft is looking well into the future with its hardware support on Windows 10 Mobile too. The OS not only supports the Snapdragon 820 - which will be available on the upcoming HP Elite x3 - but it also includes support for the Snapdragon 830, which hasn't been announced yet.
After Windows 10 Mobile Insider Preview build 14316 was delayed last week due to a cellular bug, Microsoft rolled out a newer build, 14322, for Mobile Insiders on the Fast ring this week. It includes a wide range of new features – along with the usual mix of known and fixed issues – but curiously, and without explanation, the new build has also removed the FM Radio app from handsets.
Take a look at our hands-on video with Windows 10 Mobile Insider Preview build 14322.
Microsoft also rolled out its latest Windows 10 Mobile cumulative update for non-Insiders, bumping the OS up to version 10586.218…
…and the same build also rolled out to PCs. In both cases, the update brings no new features, but does fix various issues and bugs.
Last weekend, Microsoft published its Windows 10 roadmap, providing a central resource from which to get a clear sense of the various new features and improvements that are on the way to the OS, as well as those items it has already delivered, and some that it has officially cancelled.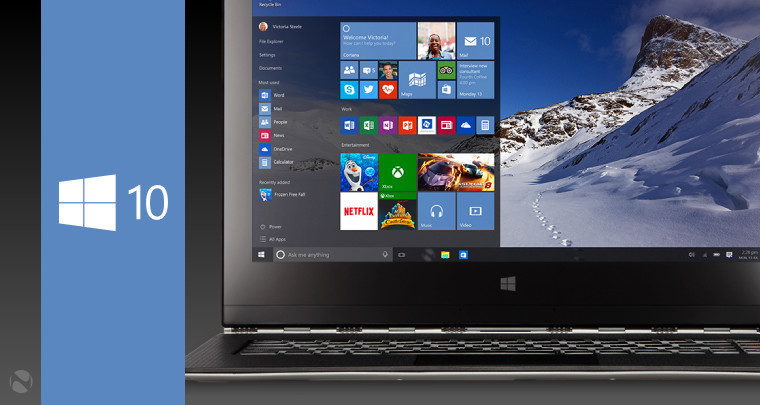 One new feature coming to Windows 10 is Messaging Everywhere, which will be part of the Anniversary Update that arrives this summer. The feature will allow users to send text messages from their PCs, with support for Windows 10 Mobile and Android handsets, and a video published this week showed it in action.
Microsoft has published documentation about its new Windows Unlock feature, which will allow users to unlock their PCs with a phone or other companion device, such as its Band 2.
Fixing issues that caused your Windows 10 PC to crash may soon become a good deal easier, as Microsoft is experimenting with adding QR codes to the 'Blue Screen of Death' to help direct users to troubleshooting resources.
The US Department of Homeland Security took the unusual step this week of advising Windows users to immediately uninstall Apple's QuickTime software from their PCs. While Apple continues to offer QuickTime for download from its website, the company isn't supporting it anymore, and won't be releasing any further security patches for it.
Trend Micro highlighted the fact that two critical vulnerabilities have already been identified for QuickTime 7 on Windows this year, but while Apple is still letting users install the program – with no indication that it's already ditched support for it – neither of those vulnerabilities will be fixed, leaving users potentially at risk of attack.
Meanwhile, Microsoft is suing the US Department of Justice over the secrecy that surrounds requests for its customers' data. The company says it understands the need to comply with gag orders to avoid potentially jeopardizing ongoing investigations, but says that this secrecy is now applied routinely, and that its customers generally have the right to know when the government is looking into their affairs.
Microsoft introduced its new App Studio Installer this week which – as you've probably guessed – is designed to make it easier to install software created using its Windows App Studio.
Microsoft's Groove Music app is now 'truly universal' following an update that arrived this week, and which is making its way to Windows Insiders now. The latest changes will narrow the feature gap between the various versions of the app across different Windows 10 devices.
Microsoft's digital assistant, Cortana, can now instantly translate phrases on Windows 10 from French, German, Italian and Spanish into dozens of other languages.
A wide range of new Windows 10 features were announced this week, designed to boost the appeal of the OS in the education sector. Among the improvements, which will debut with the upcoming Anniversary Update, Microsoft is making it easier to set up PCs for schools and universities, along with handy tools like the 'Take a Test' app, and a new 'Education Ready Windows Store'.
The Windows 10 Anniversary Update will also be making its way to the Xbox One this summer. It looks like those on the Xbox One Preview Program will get early access to the update for the console around late May or early June.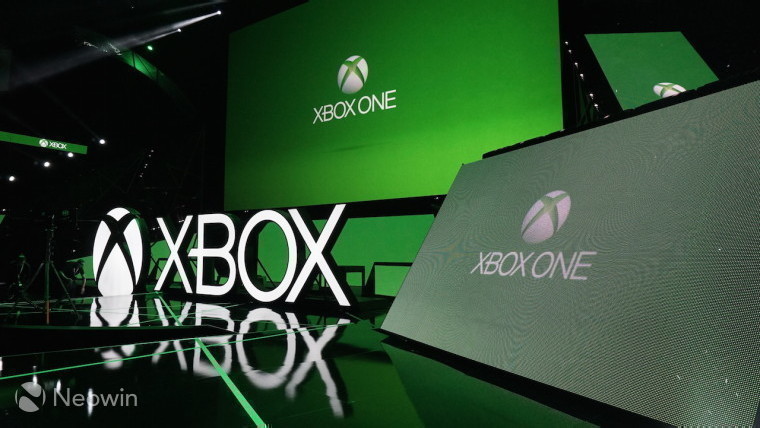 Along with the exciting new games heading to the Xbox One later this year, we'll also find out more about the console's Anniversary Update on June 13, when Microsoft holds its press conference at the annual E3 gaming expo.
One day before that, on June 12, EA will officially reveal Titanfall 2. The original game, which launched in 2014, was exclusive to Xbox and Windows PCs, but the follow-up will also be available on the PlayStation 4. This week, EA released its first teaser trailer for the long-awaited new game, which is expected to include a full campaign mode, and a tie-in TV show.
Quantum Break launched recently on the Xbox One and Windows 10, and it's already off to an excellent start, becoming Microsoft's best-selling new gaming property of the current generation, and the number one game in the UK.
Microsoft will soon offer Minecraft Realms – a new way to play the popular, blocky world-building game online and in groups – on Android, iOS and Windows devices. Realms will be a paid service, but pricing hasn't yet been announced.
Last month, Microsoft announced that development of Fable Legends was being terminated amid a shakeup of its gaming studios. This week, the company shut down the servers for Fable Legends, and is now issuing refunds to beta testers who had purchased in-game currency.
Oculus launched its much-anticipated Rift virtual reality headset last month – but the launch hasn't gone well at all. After acknowledging a delay to some shipments just a few days after its release, Oculus has now emailed more customers telling them that their deliveries have been delayed by up to two months.
Many of those affected were among the very first to order the Rift when pre-orders opened in January, but will now have to wait until May or June for the device to arrive.
But we end this week with news of Microsoft's latest machine learning experiment. After the recent disastrous launch of its AI chatbot, Tay, which quickly turned into a hate-filled lunatic, it seems that Microsoft has implemented some limitations on its new CaptionBot, which attempts to identify the content of (almost) any image that's uploaded to it.
However, it won't work with pornographic material, and it also appears that if Caption Bot identifies Adolf Hitler in the image, it will suddenly stop working – not entirely surprising, given some of the anti-Semitic, Hitler-loving sentiments that Tay spat out.
For the most part, CaptionBot works surprisingly well – but when it fails, it does so in style.
Amusingly-shaped vegetables are clearly not its forte.
---
Bonus content
Before we wrap things up for another week, let me first highlight a few extra bits around the site that I hope you'll enjoy reading.
After Microsoft's launch last week of the Desktop App Converter - its Project Centennial tool to convert classic Win32 desktop programs into Universal Windows Platform apps - Vlad Dudau shared his thoughts on why Centennial might be one of the best things to happen to Windows in a hundred years.
Timi Cantisano published his impressions of the new Huawei Watch after his first 24 hours with the Android Wear device. If you're on the lookout for a new wearable, that's definitely worth a look, ahead of his full review in the coming weeks.
And Christopher White shared his review of the new Amazon Echo Dot. It's no understatement to say that he was extremely impressed with it – indeed, I can't recall the last time we awarded a device a perfect 10 in a review!
Stay tuned to Neowin for more official news, juicy rumors, and intriguing insights in the week ahead – it should be another exciting one across the tech world!
For now, though, there's plenty more to read across the site – including loads of interesting discussions over on our forums.
From all of us on the Neowin team,
have a great weekend!