7 Days is a weekly round-up of the Editors' picks of what's been happening in the world of technology - written with a dash of humor, a hint of exasperation, and an endless supply of (Irish) coffee.
After the excitement of E3, and the delights of WWDC, this week has been slightly less manic – but there's been no shortage of official announcements, spicy rumors and intriguing insights to pique our interests in recent days. And now that the weekend is upon us, 7 Days is here to walk you through what's been happening across the tech world, and bring you up to speed.
Our journey begins this week in Russia, where authorities are introducing legislation to be able to fine the makers of apps like WhatsApp, Telegram and Facebook Messenger if they don't provide access to users' encrypted data – and the users themselves will also face fines, albeit smaller ones.
China has soared to the number one spot on the world's top supercomputer list. With a total of 10.6 million (!!) CPU cores – using Chinese-designed and -built processors – the Sunway TaihuLight can achieve performance of up to 93 petaflops.
HP has issued a worldwide voluntary recall of notebook batteries sold in many of its notebooks between March 2013 and August 2015. The company warned that they "have the potential to overheat, posing a fire and burn hazard to customers".
HP unveiled the Spectre in April, calling it the "world's thinnest laptop", and this week, it officially launched the device in India. Priced from Rs.119,990 INR (around $1,800 USD), it features up to Core i7 processors, 8GB RAM, 256GB or 512GB of storage, and other high-end specs, squeezed into a notebook that's just 10.4mm thick.
Samsung unveiled the 'Notebook 7 spin' on Thursday, priced from $799.99. The mid-range Windows 10 device has a 360-degree hinge, with a 13- or 15.6-inch touchscreen.
By the way, is it just me, or does the reflection in Samsung's promo image for the device (above) look a bit... wrong?
We first got our hands on Huawei's sleek and stylish MateBook back at Mobile World Congress in February. On Monday, the company officially launched the Windows 10 device in the United States, priced from $699 for the entry-level Core m3 model, rising to $1,599 for the Core m7 range-topper with a 512GB SSD.
At the MateBook event this week, Huawei's head of marketing said that the company is keen to expand its US presence. Huawei is the world's third-largest smartphone vendor, and the fifth-largest for tablets, but it remains relatively unknown in the States.
Huawei is also believed to be working on its own mobile OS, in an effort to reduce its reliance on Google's Android. Development work has already started with a team in Scandinavia, which includes some former Nokia employees.
Huawei launched its new Honor 5C in Europe on Monday – but curiously, the fingerprint sensor that was shown on the device when it launched in China a couple of months earlier was nowhere to be seen on the European model. Still, there's plenty of other stuff to like about the device, including its aluminum-alloy bodywork, and its low price.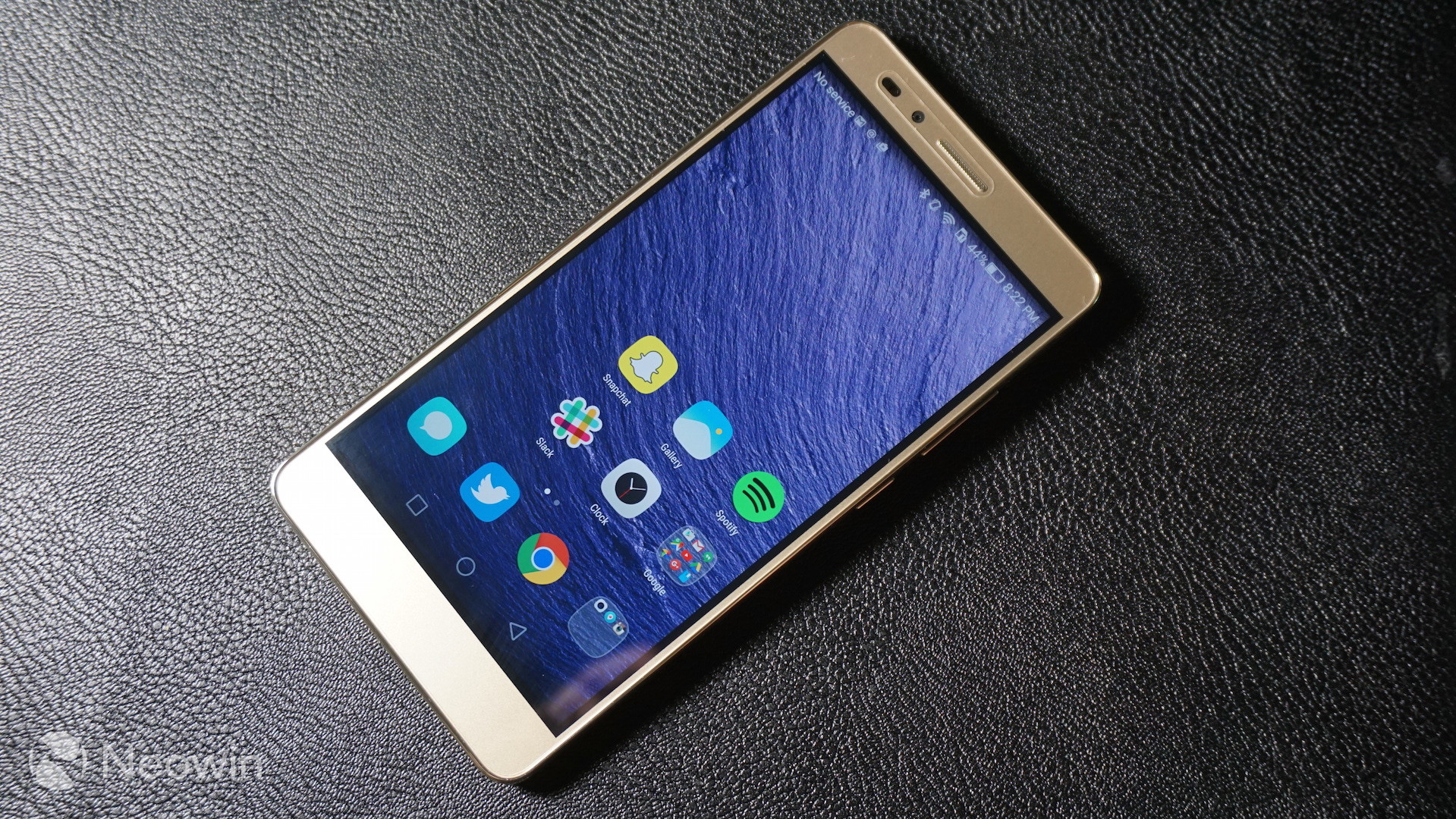 Meanwhile, the Honor 5X became one of the latest handsets to be upgraded to Android 6.0 Marshmallow this week. The update also bumps up the version of Huawei's EMUI interface to 4.0.
Samsung didn't start upgrading its devices to Marshmallow until months after Google originally released the update, but more of its phones and tablets continue to be upgraded. Samsung started rolling out Android 6.0.1 for the Galaxy Tab A 8.0 this week, along with the Galaxy A7, and the newer Galaxy A5 (2016).
And months after other US carriers began upgrading the Galaxy Note 5 and Galaxy S6 edge+ to Marshmallow, AT&T finally started its rollout for both of those devices too.
When will Android updates end for your Nexus device? Google has made it easier to find out the answer to that question, with clearer information on its support site, showing the dates on which guaranteed OS and security updates will end for its devices.
Meanwhile, Google is trying to remove some of the hassle from two-factor authentication, by introducing a feature that uses push notifications to simplify the process of logging in.
It looks like HTC is planning to offer the Sense interface from its Android devices on the Google Play Store. The company has been sending out invites for a preview of 'Sense Home 8', which will be available for non-HTC phones running Android 4.4 or higher.
OnePlus has said that it will release an update for its new flagship phone to address issues raised by reviewers and early adopters. Along with better RAM management, the update will also improve the way colors appear on the OnePlus 3's display, following widespread criticism.
Almost five years after its release, Apple has discontinued its Thunderbolt Display – and it's not yet clear if a direct replacement is on the way. If you're still keen to get your hands on the Quad HD display, limited stocks remain available direct from Apple, priced at $999.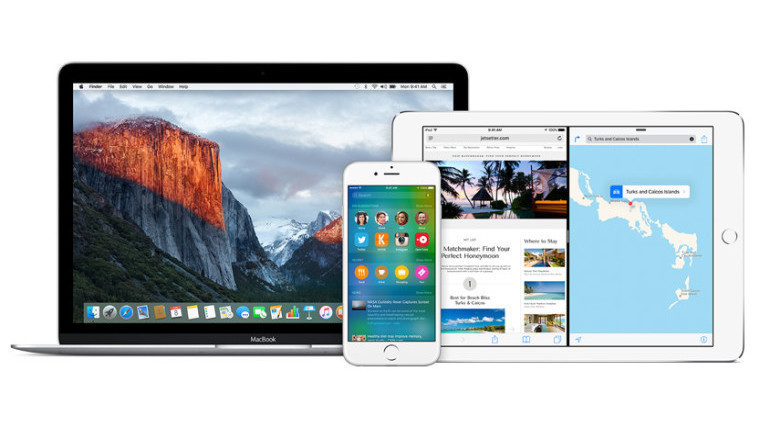 While Apple has already announced the next major versions of its operating systems, the company is continuing to work on updates for the versions already in use. On Tuesday, it released its latest developer betas for iOS 9.3.3, OS X 10.11.6 and tvOS 9.2.2.
By the way, check out our hands-on video with macOS Sierra – the latest version (10.12) of the newly-renamed Mac operating system, formerly known as OS X.
It emerged on Wednesday that Apple had released its first iOS 10 preview with an unencrypted kernel. That was rather unexpected, and given that the company had said nothing at all about that move, it certainly raised some eyebrows.
But while some speculated that Apple might have made an incredibly careless mistake, the company soon clarified that it was a deliberate decision, saying: "By unencrypting it, we're able to optimize the operating system's performance without compromising security."
But Apple is already facing extensive criticism over another decision before it's even been made official. Another report this week claimed to have confirmed that Apple is planning to remove the dedicated 3.5mm headphone jack from its new iPhones, coming this year. The move would require users to either use new headphones that connect directly via the Lightning port, or other headphones via an adaptor or Bluetooth.
The move is said to be prompted by a desire to make its devices even thinner (is that really a high priority among iPhone buyers?), as well as making the iPhones water-resistant (despite other manufacturers successfully launching water-resistant handsets with 3.5mm ports for years).
Microsoft's cross-platform software strategy continues to see the company releasing new apps for rival operating systems before its own. In April, it introduced Flow – a new IFTTT-style tool to help business users automate tasks and workflow – and on Monday, it launched its new Flow mobile app for iOS, which is coming soon to Android too.
And after sharing its roadmap for a more mobile future for SharePoint in May, Microsoft also launched its new SharePoint mobile app for iOS on Tuesday. Android and Windows 10 apps will be coming later this year.
AdDuplex published its latest monthly breakdown of Microsoft's mobile ecosystem, revealing some interesting details.
Windows 10 Mobile growth has already slowed, and of those devices running Microsoft's latest OS, almost 99% are the company's own Lumia handsets. That's not very encouraging news for the platform, given that Microsoft scaled back its handset portfolio in the hope that its partners would sell more Windows 10 Mobile handsets.
But with sales of its own devices collapsing by 73% year-over-year, and those of its partners remaining pitifully small, things are still looking incredibly bleak for Microsoft's phone strategy.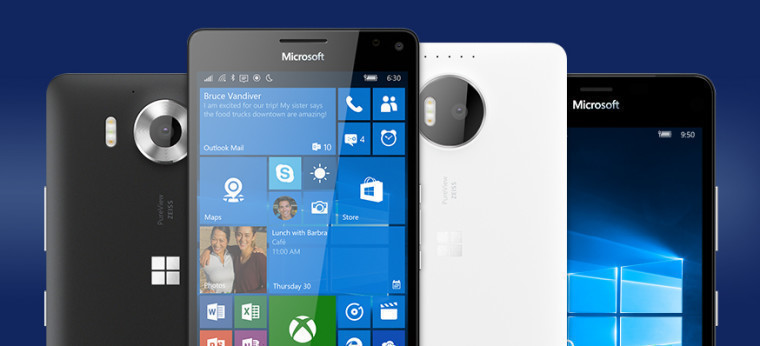 Following poor sales of its Windows 10 Mobile flagships, Microsoft is once again offering a free Lumia 950 with purchases of its range-topping Lumia 950 XL in the US and Canada.
Most of the manufacturers that launched Windows Phone 8.1 devices have since abandoned the platform, but Microsoft has signed up a few new partners to launch Windows 10 Mobile devices. Spanish brand Funker is one of them, and this week, it announced the W6.0 Pro 2, a high-end Windows 10 Mobile handset with Continuum support.
(You might also recognize that device as the Coship Moly PcPhone W6.)
Months later than originally planned, Microsoft announced the release of its Windows 10 Mobile upgrade for older Windows Phone 8.1 devices in March. Earlier this week, BLU Products – one of only a tiny handful of Microsoft's partners to be officially upgrading its devices to the new OS – finally released the Windows 10 Mobile update for its Win HD LTE X150e in India, followed a few days later by wider availability for more of its devices.
On Thursday, Verizon began upgrading its Nokia Lumia Icon to Windows 10 Mobile, just a few weeks after releasing the update for its Lumia 735.
Verizon also introduced a Windows 10 Mobile 'simulator' on its support site, to help those upgrading the Icon with the transition from Windows Phone 8.1.
And on Friday, AT&T finally gave the green light for the Windows 10 Mobile update for its Nokia Lumia 1520 as well.
On Tuesday, Microsoft released Windows 10 Mobile Insider Preview build 14371 to the Fast ring, bringing a long list of improvements.
At the same time, it also pushed build 14367 to phones on the Slow ring.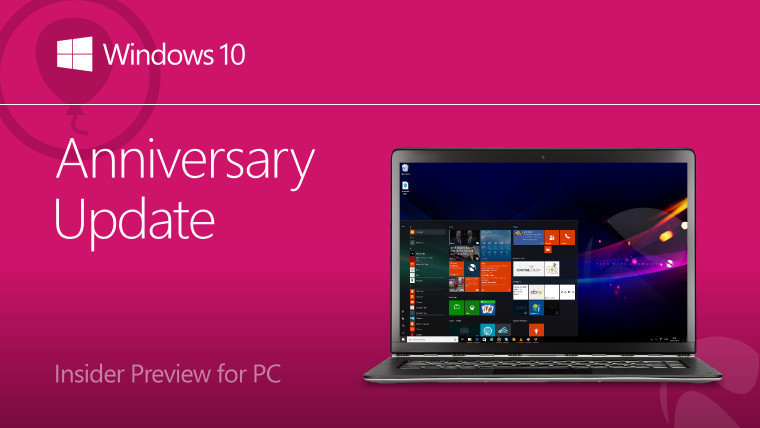 Build 14371 made its way to PCs in the Fast ring on Wednesday. As we get closer to the release of the Windows 10 Anniversary Update, Insider Preview releases are unlikely to offer a great deal in terms of new features, but build 14371 did bring plenty of fixes and improvements for PC users.
On Thursday, Microsoft rolled out a further Insider Preview, build 14372, for PCs and phones. You can check out the known issues for PCs here, while those for Windows 10 Mobile can be found here.
Microsoft also made a very significant announcement this week, introducing Wallet 2.0, and the first implementation of NFC tap-to-pay support for Windows phones. Currently, the feature is available only for Windows Insiders in the Fast ring, for just three devices, and with support for a limited selection of banks in the United States – but availability and support will no doubt expand further in the weeks and months ahead.
Companies continue to bring their apps to Windows 10 – but some apparently see little value in rushing to add support for Windows 10 Mobile. Roku launched its new Universal app for Windows 10 PCs on Thursday, but with no sign of support for the new mobile version of the OS.
The good news - well, as good as it gets, for now - is that Roku confirmed to Neowin that its old Windows Phone 8.1 app will remain available for Windows 10 Mobile owners to use.
Satellite radio service provider SiriusXM released its Windows 10 app for PCs and tablets too, featuring Cortana integration and Live Tile support – but again, the app isn't available for Windows 10 Mobile.
But Crunchyroll – which offers thousands of episodes of Japanese anime – introduced its new Windows 10 app on the same day, and along with PCs and tablets, it also supports phones.
Microsoft released a substantial update for its Windows 10 Maps app on Tuesday, delivering a range of new features and improvements, along with a new migration tool to help users of the HERE suite of mapping and location apps, which will end support for Windows 10 at the end of the month.
An update is also on the way to the Microsoft Health app, with an improved interface for both PCs and phones, along with a new 'Insights' feature.
Microsoft has been using its Desktop App Converter – also known as the 'Project Centennial' app bridge – to bring more of its Win32 apps to the Windows Store. Recent additions include WordPad and Character Map, among others.
Microsoft released its latest system updates for the Surface Book, Surface Pro 4 and Surface 3 LTE this week, bringing various improvements to each device.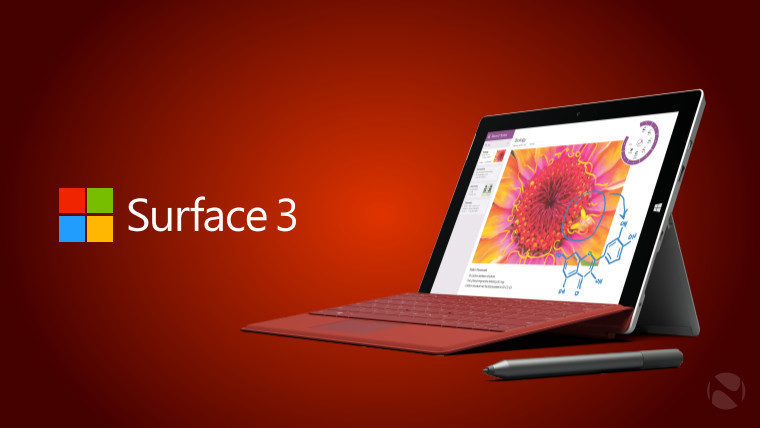 Microsoft cut $100 off all but one of its Surface 3 models on Monday…
…but it didn't take long for its stock to start running low. Microsoft later said that inventory of the Surface 3 is "now limited", and revealed that it will end production of the device by the end of the year.
Earlier this month, Microsoft sent out the third wave of invites for those waiting to purchase its $3,000 HoloLens Development Edition headset. On Monday, just twelve days later, the fourth wave of invites was released.
Microsoft updated Office 365 Education a few days ago, with improvements to help boost collaboration between teachers, and increase productivity in the classroom.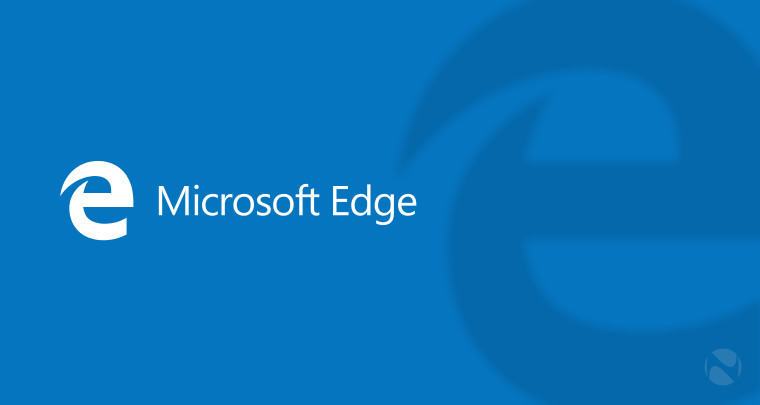 On Monday, Microsoft shared details of its own internal tests, claiming that its Edge web browser offers "up to 53% more battery life" than its Chrome, Firefox and Opera rivals.
However, Opera refuted those claims, publishing its own findings which it said showed that its browser offered the best battery performance, pushing Edge into second place.
But Microsoft's Edge team hit back at those counterclaims, pointing out that Opera had enabled its browser's ad-blocker, and suggesting that it had performed its tests on "hand selected ad heavy sites" to skew the results in its favor.
Microsoft also detailed a range of improvements on the way to the Chakra JavaScript engine in Edge, as part of the upcoming Windows 10 Anniversary Update.
Microsoft said in March that the Anniversary Update would be coming to the Xbox One this summer, but earlier this month, it said that the summer release was one of two updates planned for the console. A preview of its first update was released a couple of weeks ago, and on Tuesday, it rolled out another preview to those who have been testing it.
Eight new Xbox 360 games were added to the Xbox One backward compatibility list this week, including Fallout: New Vegas, Dungeons & Dragons: Chronicles of Mystara, and Joe Danger Special Edition, among others.
Microsoft also delivered a fix for users who had reported issues with backward compatible games.
After unveiling its new Xbox One S last week, the price of the current Xbox One has already started to fall. In the UK, buyers can now get an Xbox One for as little £189.99, including a free game of their choice.
There are some big savings for PC gamers to enjoy too, as Steam has launched its Summer Picnic Sale, with up to 90% off a wide range of titles.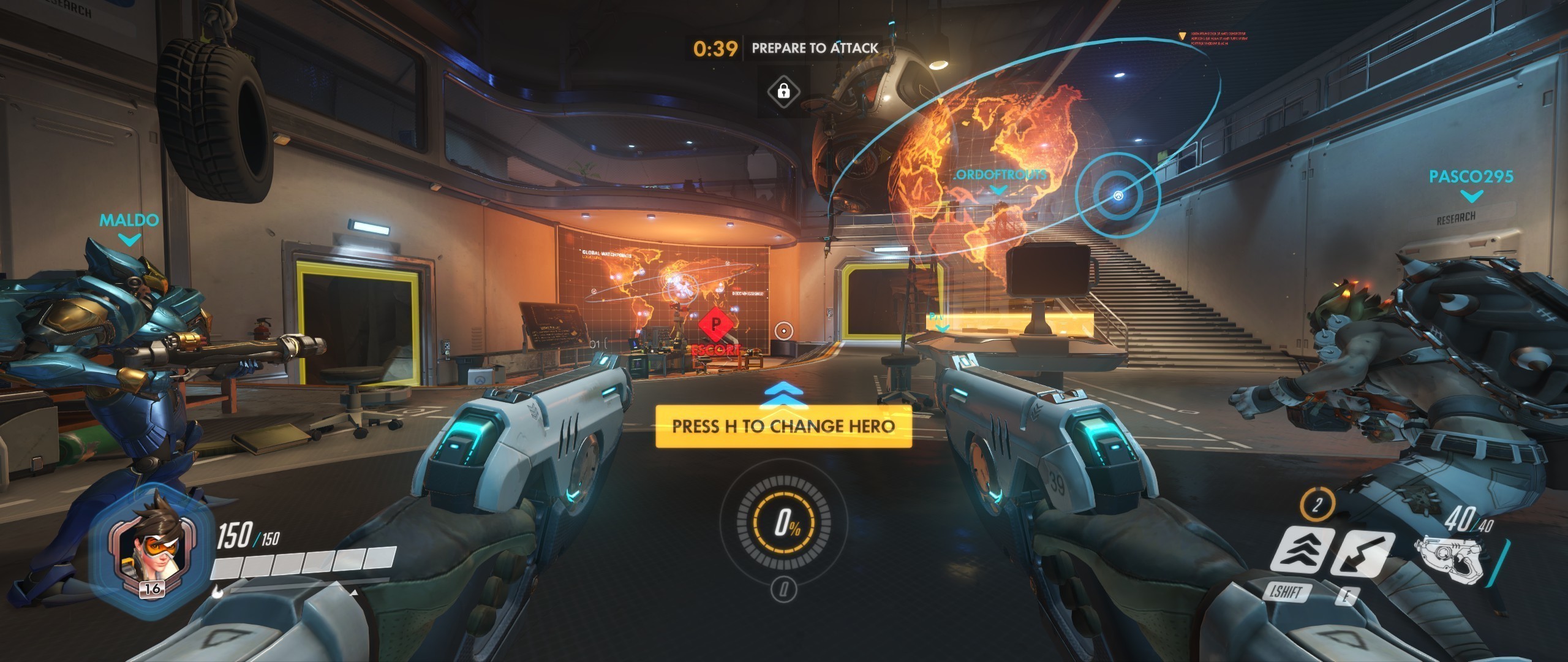 ...and finally, our journey around the tech world ends this week with good news for players of Overwatch, after Blizzard agreed to reinstate support for 21:9 display resolutions.
Hooray!
---
Bonus content
Before we wrap things up for another week, let me first highlight a couple of extra bits around the site that I hope you'll enjoy reading.
Shreyas Gandhe published his review of the Oukitel C3, an ultra-affordable smartphone running Android 6.0 Marshmallow, and priced at just $59.99. For a handset in its price range, it ticks all the right boxes - although as you might expect, it doesn't exactly excel in all areas, with mediocre battery life and an underwhelming camera.
And Justin Luna put together a simple guide to ransomware – a term that often pops up in the news, but which is sometimes misunderstood. Check out his easy-to-follow guide to what ransomware is, what you can do about it, and a few precautions to help you avoid it.
---
Stay tuned to Neowin in the days ahead for what's sure to be another exciting week, filled with official news, juicy updates and plenty of insights from around the world of technology.
For now, though, there's plenty more to read across the site – including loads of interesting discussions over on our forums.
From all of us on the Neowin team,
have a great weekend!