7 Days is a weekly round-up of the Editors' picks of what's been happening in the world of technology - written with a dash of humor, a hint of exasperation, and an endless supply of (Irish) coffee.
Once again, it's been an absolutely thrilling week across the tech world – but it's fair to say that one company has dominated the headlines. All over the web, journalists, analysts and enthusiasts have been talking – often with a hint of mild shock – about Microsoft now being one of the most impressive firms in the industry, following a series of announcements at its Build conference.
But plenty more has happened in the big wide world of technology, and as ever, 7 Days is here to guide you through the most exciting news, juicy rumors and intriguing insights that have popped up this week.
We begin in Brazil where, last week, it appeared that Microsoft was preparing to launch a retail store in São Paulo, following confirmation that its first flagship store outside of North America would open in Sydney, Australia.
Microsoft confirmed on Tuesday that it would in fact be rebranding 50 former Nokia Stores in Brazil, but a further report indicated that Microsoft actually plans to relaunch over 15,000 former Nokia retail locations around the world under its own brand – a massive expansion of its worldwide retail presence. Over 9,000 of those are in India alone, a hugely significant market for Microsoft and its partners.
Indeed, one of its partners there, Micromax – which has previously launched Windows Phones in India – unveiled the Canvas Laptab this week. The device features a tablet form factor with detachable keyboard and some decent specs for its low price tag of just Rs.14,999 INR (roughly $235 USD).
Independent figures show that sales of Microsoft's Lumia phones grew 20% in India in the first three months of the year, compared with the previous quarter. That growth rate is even more remarkable when you consider that India's smartphone market actually contracted by 8% during the same period.
A major factor in Microsoft's strong performance in India – and in other developing markets – has been its focus on high-value, low-cost devices in recent months. Its latest, the Lumia 430 Dual SIM, is the company's most affordable Windows Phone ever, and has just gone on sale in India, for only Rs.5,299 (around $83).
Over in the UK, Microsoft's gigantic new affordable handset, the 5.7-inch Lumia 640 XL LTE, went on sale on Tuesday, priced at £219 off-contract. Among its key specs are a Snapdragon 400 processor, 1GB RAM, 13MP rear camera with ZEISS optics, NFC support, and Windows Phone 8.1 Update 2.
One of the UK's largest telcos, TalkTalk, claimed on Monday that it was "revolutionising mobile" with its new All-in SIM plan. For just £12 a month, it promises unlimited minutes, texts and mobile data, on a 30-day rolling contract - but the offer appears less than revolutionary once you actually take a look at the small print.
Meanwhile, Amazon UK has doubled the minimum spend required to qualify for free delivery on purchases from its site. Previously, you'd have to spend just £10 to get Free Super Saver Delivery, but as of last Wednesday, you'll now have to buy a minimum of £20 worth of stuff to avoid delivery charges – unless you have an Amazon Prime subscription of course.
At events held in London and New York on Tuesday, LG finally announced its long-awaited G4 flagship with some modest, but welcome, improvements over its predecessor. Two of the most obvious features of the new device are its gently curved 5.5-inch Quad HD display, and the striking real-leather rear cover available in various colours.
Be sure to check out our hands-on video of the LG G4 from the launch event.
Last month, Neowin published an exclusive image of LG's new Windows Phone, headed to Verizon. Further evidence that the handset is in development was found on LG's site this week, referring to the device by its model number 'VW820'. Unfortunately, if you were hoping for a Windows Phone version of the LG G4, it appears that the VW820 is actually headed straight to the bottom of LG's range.
Still, if you're on the lookout for a top-of-the-range handset, you could do worse than ZTE's new Nubia Z9. The device passed through TENAA, China's certification authority, which detailed key specs for the Android 5.0 handset including a 3.5GHz octa-core processor, and an astonishing 8GB RAM. Earlier leaks revealed that the Z9 has an almost bezel-free display with gently curved glass.
Nokia released its stunning N1 Android tablet in Taiwan this week, four months after its launch in China, promising that plans are in the works to bring the device to more markets soon.
However, after a report indicated last week that Nokia was planning a return to the smartphone market, the company said this week that it has "no plans to manufacture or sell consumer handsets".
The rather tense relationship between OnePlus and Cyanogen came to an end this week, a few weeks after OnePlus finally managed to launch its own Android-based OxygenOS. Cyanogen's CEO, Kirk McMaster, said that without the partnership, "OnePlus would have sold like one device in international markets," adding that OnePlus "essentially built their brand on the back of Cyanogen."
No love lost there, then.
Sony's Xperia Z3 returned to T-Mobile's range this week, just as suddenly as it vanished a few weeks ago. However, you might want to think twice before buying it.
The carrier is still selling the Z3 with Android 4.4 KitKat onboard – over six months after Android 5.0 Lollipop was first announced, and over six weeks after Sony began updating the Z3. Unfortunately, T-Mo has indicated that it may be several months before it delivers its Lollipop update for the device.
Way to give your customers the middle finger, T-Mo.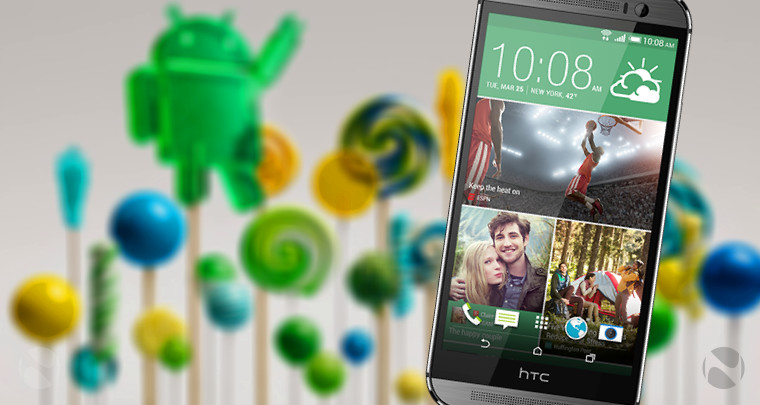 HTC rolled out its Android 5.0 update for the One M8, its 2014 flagship, earlier this year – but there's always a newer version of the OS waiting to roll out. Android 5.1 made its debut back in February, but HTC said this week that the One M8 won't be updated to that version until August – six months after 5.1's first official appearance.
And while Android 5.1 has made it onto just 0.4% of devices in the last six months, Google is already pushing ahead with an even newer version. After delivering its first factory image of Android 5.1.1 last week, the company also released images of that OS version for its Nexus 7 and Nexus 10 on Friday.
Sadly, the Nexus 7 reached the end of the road this week, as Google officially discontinued the affordable ASUS-built tablet. The 2013 edition of the Nexus 7 was the last to be released, and it's still a firm favorite here at Neowin – indeed, it remains one of the best devices we've ever tested, and we're sad to see it go.
But another Google device will be making a return, of sorts. Italian premium eyewear maker, Luxottica, announced that it has teamed up with Google on a new version of its Glass wearable device.
Microsoft rolled out updates for its wearable, the Band, and its Health companion app this week, introducing automatic sleep detection on the device, along with new health and fitness insights.
The company also released its first full Band SDK for all platforms, which will allow developers to create new apps and experiences with the device across Windows, iOS and Android.
But many of the biggest stories of the week came from Microsoft's Build 2015 developer conference in San Francisco, where it was clear that the company has some big plans for the future.
It's hoping to get Windows 10 onto more than one billion devices in the next 2-3 years – a huge number by most standards, although Neowin's Senior North America Editor, Brad Sams, wasn't so easily impressed. Digging through some of the numbers involved, he believes that that's actually quite a reasonable target, but not a particularly ambitious one, all things considered.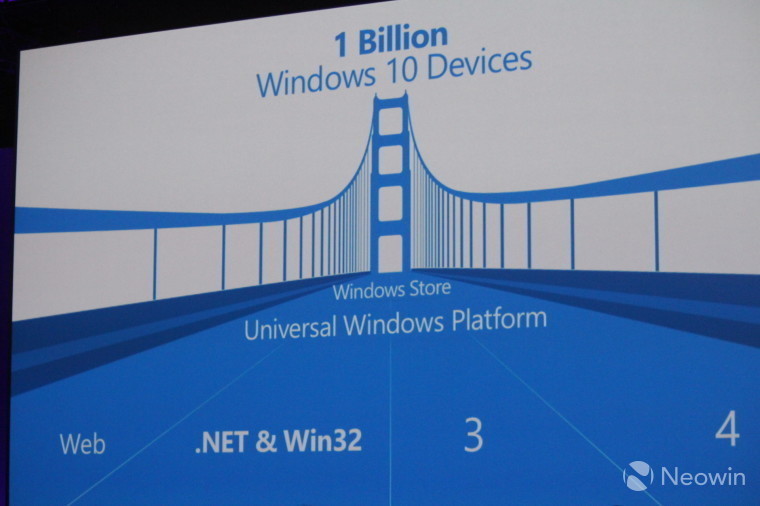 Microsoft also announced that it will finally begin accepting Win32 apps in its Windows Store, along with a major expansion of its carrier billing support, with over 90 mobile operators around the world jumping onboard, which the company believes will help boost sales of apps and services via the Store.
But Microsoft also had a much bigger announcement on the Store front. Ever since Windows Phone launched back in 2010, and since Windows 8 brought apps to PCs in 2012, Microsoft has had a big problem with encouraging developers to build for its platforms.
At Build, Microsoft announced a major new approach to bridging the app-gap with rival platforms. The company has launched a range of new SDKs and tools that will allow developers to bring their apps from iOS and Android with very few code modifications. It's hoped that by removing many of the burdens associated with cross-platform porting, it will encourage developers to make that extra bit of effort to bring their apps to the Windows Store.
The company published a video giving an overview of how easy it is to port an Android app to Windows, and it's also made it clear that it's putting in safeguards to (try to) ensure that malicious apps – a persistent problem on Android – don't end up being ported to Windows too.
Microsoft also showed off its new Continuum mode – which had previously been shown off for tablets and touchscreen PCs – for Windows 10 phones. Continuum will allow users to connect their phone to any screen, keyboard and mouse, to be able to run Universal Apps on a larger display, powered by their phone, connected wirelessly or via a cable.
However, this feature will not be compatible with any existing Windows Phone hardware.
And despite inaccurate reports on some other sites claiming that Continuum will work with existing phones, Microsoft's Gabe Aul has reiterated and emphasized that you will need a new phone to take advantage of this feature.
Microsoft still hasn't given any firm indications of what new phone hardware we might expect with Windows 10, but on Friday, a report claimed to reveal details of new flagship-class Lumia devices with some pretty tasty specs.
However, while Microsoft has previously said that Windows 10 will launch this summer, the company has now confirmed that the wait for Windows 10 for phones will be longer – so it may be a while yet before those new Lumia flagships are officially launched.
But Microsoft still has a good deal of development work left to bring Windows 10 for phones up to scratch ahead of its launch. Gabe Aul, head of the Windows Insider program, said that the next phone preview will finally add support for the flagship Lumia 930 and Lumia Icon, which were left out of the latest release.
It seems likely that the next Windows 10 preview for phones will arrive next week, alongside the first preview release of Microsoft's new Office Universal apps on phones, which the company had originally intended to deliver before the end of April.
Another major announcement at Build 2015 related to the next-generation Project Spartan browser, which the company has now renamed 'Microsoft Edge', with a new logo that's clearly inspired by the familiar Internet Explorer 'e' symbol.
Many of our readers have shared their opinions on the new branding, and in our latest poll, over a third of them have indicated that they like the Edge name, but they're not too keen on the new logo. Be sure to cast your vote in the poll, and have your say!
Mirroring its efforts to make it easier for app-makers to develop for Windows, Microsoft is also working to ensure that developers can easily bring browser extensions created for Chrome and Firefox to Edge. Disappointingly, though, extension support won't be ready in Edge when Windows 10 launches this summer, and Microsoft has not yet detailed a firm timetable for delivering this feature to its new browser.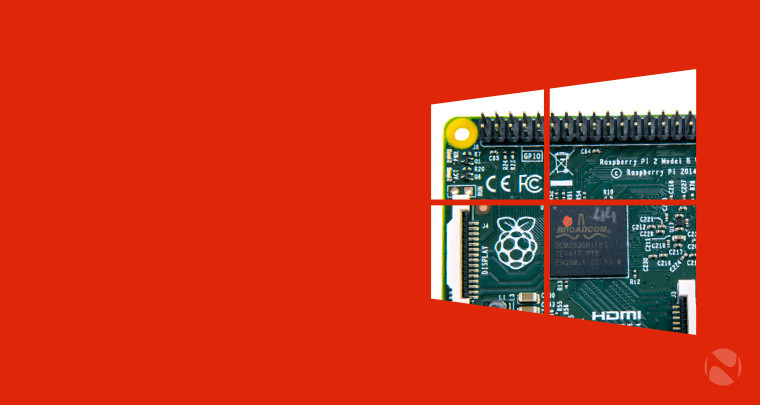 Microsoft released its Windows 10 IoT (Internet of Things) Core preview for the Raspberry Pi 2 and Intel's Minnowboard Max at Build on Wednesday, and also announced a partnership with Arduino, making Windows 10 the world's first Arduino-certified OS.
And to the great surprise of precisely no-one, Microsoft rolled out a new build of Windows 10 for PCs at its dev conference – and in a nod to the 3.7 million people around the world who have been testing the OS in recent months, the new build is the first to be called an 'Insider Preview' rather than a 'Technical Preview':
And in another piece of good news for Windows Insiders, NVIDIA rolled out new drivers that support preview builds of Windows 10 this week for dozens of its graphic cards.
However, if you still have any PCs running Windows 10 builds 9841, 9860 or 9879, be aware that Microsoft terminated support for these builds on April 30 – and you may no longer be able to even boot PCs with these builds installed.
One of the most exciting demos at Build 2015 was that of HoloLens, Microsoft's new wearable device for Windows Holographic. As with any new platform, its success will depend heavily on the new experiences that developers will create with it – but major firms such as Unity and AutoDesk have already embraced HoloLens enthusiastically.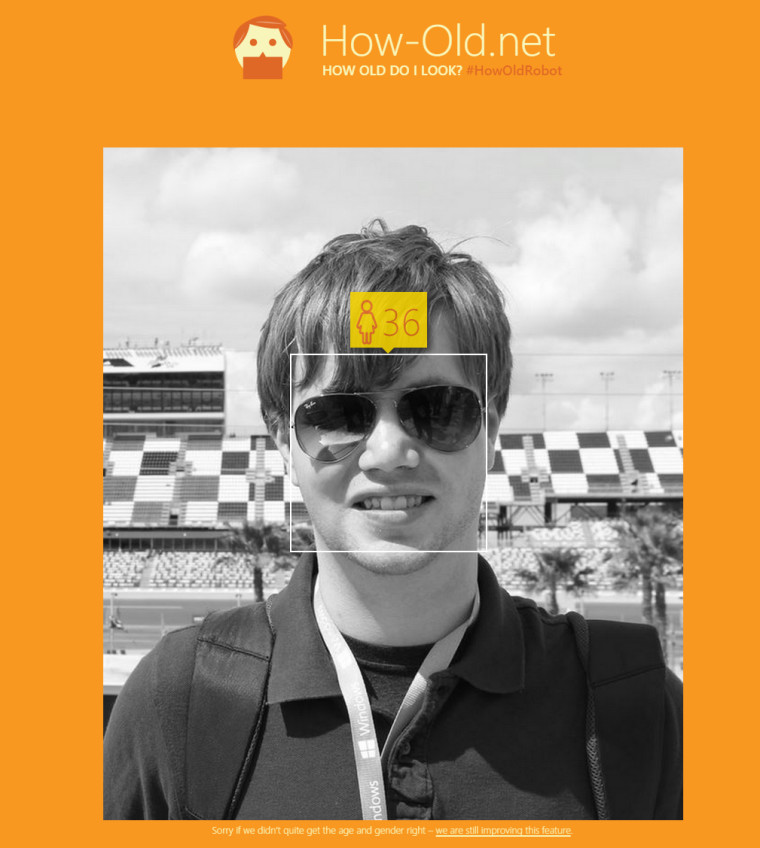 Incidentally, Microsoft managed to stumble upon a global viral hit when it unveiled a fun tool that uses machine learning algorithms to have a guess at how old you are based simply upon a photograph. How-Old.net spread around the world like wildfire, although the system isn't exactly perfect when it comes to guessing age – or gender, for that matter. (For those of you who need it spelled out, Neowin's Brad Sams, pictured above, isn't a woman - whatever the label on his forehead says.)
Microsoft confirmed on Friday that it has purchased the technology behind its impressive Surface Pen – used in its latest Surface tablets – from Israeli firm N-trig. A report in February claimed that Microsoft had already purchased the entire company, but that was clearly wide of the mark.
A report this week claimed to reveal details about Microsoft's new Surface Pro 4 tablet, which is expected to launch with Windows 10 this year. The device will reportedly be thinner (but not lighter) than its predecessor, and is said to feature a completely fanless design, despite using Intel Core i-series (Broadwell) processors. Make of that what you will.
It wasn't the best of weeks for Apple's tablets, though, which got caught up in global headlines for all the wrong reasons on Wednesday. American Airlines confirmed that many of its flights had been disrupted and delayed due to "an issue with a software application on pilot iPads."
It wasn't a great week for the Apple Watch either, as it emerged that one of the company's suppliers had delivered faulty parts for the device, which appears to explain why Apple has had so much trouble satisfying the massive customer demand for it since its launch last month.
And more awkward headlines appeared in relation to the Apple Watch, after some buyers discovered that a well-publicized feature of the device doesn't work properly on tattooed arms. Apple eventually admitted that tattoos can make it "difficult to get reliable readings" from the heart rate sensor on the underside of the Watch – something that it obviously neglected to mention when selling the device to those with tattoos on their forearms.
Apple's recommendation? Buy an external heart-rate monitor, in addition to the Watch – which already costs between $349 and $17,000.
Tesla unveiled its new Powerwall this week – an energy storage unit based on technology developed for the company's car batteries. Paired with clean energy sources such as wind turbines and solar panels, the Powerwall is intended to enable owners to store harnessed energy for longer, particularly in remote locations, and help to reduce the power supply burden on existing energy grids.
By the way, if you're in the United States, make sure you take advantage of our latest exclusive offer from Neowin Deals: a free one-month trial of the CBS All Access on-demand video service, with thousands of episodes from popular shows like The Big Bang Theory and Star Trek, and even old-school classics like MacGyver!
And if you're on the lookout for some more stuff to read this weekend, be sure to check out our latest in-depth reviews. We took a long hard look at Samsung's new Galaxy S6 edge…
…and we were also hugely impressed by the performance of Xiaomi's ultra-affordable Piston 3.0 headphones. Well worth a read!
We also had great fun testing the new Avengers: Age of Ultron table on Pinball FX2 - that's one you'll definitely want to check out!
But we end this week's round-up on a sad note, with the news that popular music streaming service Grooveshark has shut down after almost a decade. The company admitted that it had failed to secure the proper licensing arrangements "for the vast amount of music on the service", and apologized unreservedly to its 35 million users.
RIP, Grooveshark. We won't send flowers, but we will listen mournfully to sad songs on other music services in your honor.
Anyway, that's it for this week's 7 Days summary - but whatever you get up to this weekend, from all of us at Neowin, have a great one!