Telltale is expected to release the first episode of its highly anticipated 'Game of Thrones' game later this year on iOS, Mac, PlayStation 3, PlayStation 4, Windows PC, Xbox 360 and Xbox One with additional platforms to be announced soon, according to a Telltale representative. Telltale's adaptation of the popular series will span six episodes and will reportedly take place during the events expected to occur between HBO's season three to five. The first episode will be named 'Iron from Ice'.
However, some screenshots from the game have apparently been leaked which according to Kotaku originated from a XBLA focused twitter account. The images could be fake but there is a strong possibility that they are real considering the art style can be related to Telltale's adaptation of 'The Walking Dead' and the series, 'The Wolf among Us'. It would also take a huge amount of effort to create images like these for the sake of trolling, so the probability of them being fake is quite low.
We can recognize popular characters from the HBO series including Cersei Lannister, Jamie Lannister, Tyrion Lannister and Margaery Tyrell. Can you identify any other characters?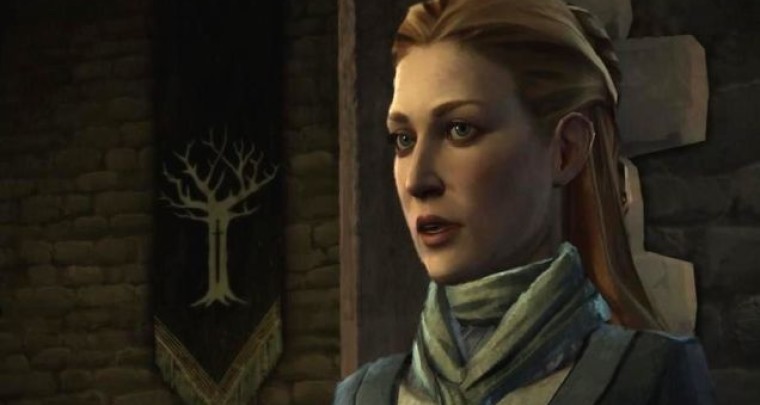 Telltale recently revealed that:
The events in our game series begin towards the end of Season Three of the TV show, and end right before the beginning of Season Five, you will visit familiar locations such as King's Landing and The Wall, as well as unfamiliar locations such as Ironrath, the home of House Forrester."
Judging from the tweet and Telltale's hints, players will be able to control characters from House Forrester, which is one of the minor families alleged to House Stark of Winterfell. House Bolton of Dreadfort is expected to play an important role as well with Telltale teasing the image of a flayed man (the sigil of House Bolton) quite recently from the company's twitter account. This role could be more than playing henchmen to the Lannisters but there have been no further details about this.
Source: Kotaku, Gamespot, IGN |Images via Kotaku, Reddit, Youtube