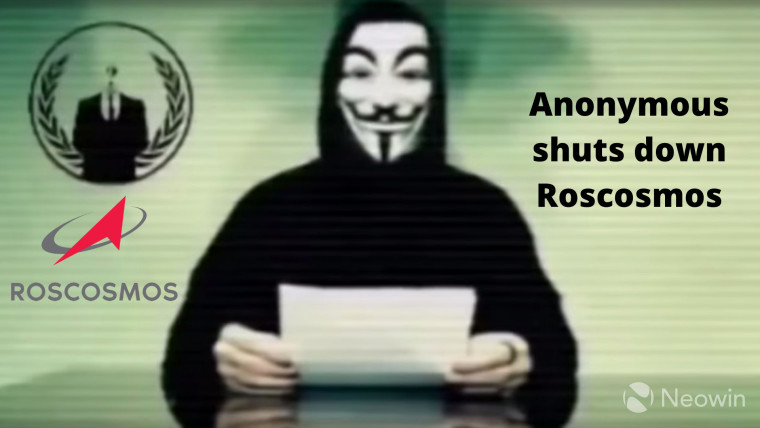 According to British news outlet Metro, hacktivist collective Anonymous has claimed that it has shut down Roscosmos, the Control Center of the Russian Space Agency. This move suggests that Russia does not have "control over their own Spy-Satellites".
The claim was made through a tweet that was posted by Network Battalion 65 or NB65, affiliated with Anonymous. The group went on to say that they downloaded and deleted confidential files associated with the satellite imaging and Vehicle Monitoring System of Roscosmos.
However, Director General of the Russian Space Agency, Dmitry Olegovich Rogozin, asserted that the claim has nothing to do with reality as all of their "space activity control centers are operating normally". He also called the hacking group "scammers and petty swindlers". Moreover, he maintained that any hacking of its satellites would be seen as a justification for war.
The information of these scammers and petty swindlers is not true. All our space activity control centers are operating normally. https://t.co/MY0qzlLqCI

— РОГОЗИН (@Rogozin) March 2, 2022
Metro also shared Global Cybersecurity Advisor at ESET, Jake Moore's comment on the cyberwar that has ensued from the Russian invasion of Ukraine:
One thing we can never do is underestimate either side of this cyber war. Although this would be a huge defeat in terms of capturing the flag, this would be no easy task and quite possibly would have taken far longer to achieve than a few days since Anonymous said they got involved. However, there is also a battle on social media in relation to the spread of misinformation and this can work on both sides to bring down trust or raise a following. It is often just as powerful to spread the word than to have achieved the operation being mentioned.
It's difficult to ascertain the accuracy of Anonymous' claims, given the confidential nature of the matter.
Source: Metro.co.uk via Daily Mail Online