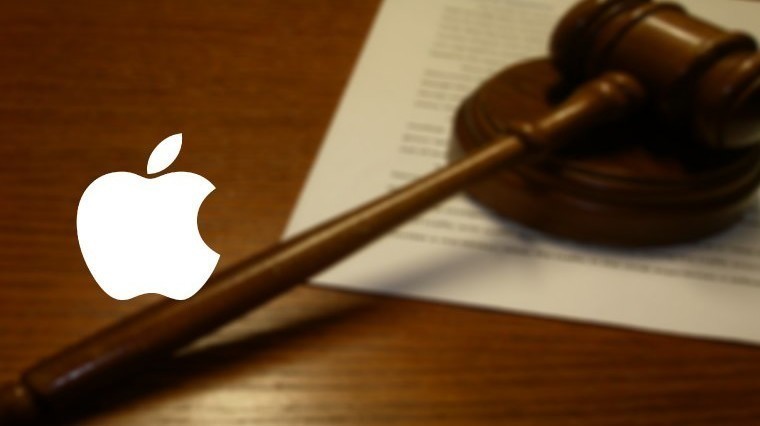 Apple continues to spend a lot of time in court over alleged patent infringements. This time, a suit filed last month by Aqua Connect Inc and subsidiary Strategic Technology Partners has also caught the attention of the U.S. International Trade Commission, which will start its own investigation.
There are two patents in question, both involving Apple's use of its AirPlay technology. The court complaint, filed in the Central District of California, claims that the companies worked together on Apple products using Aqua Connect's patented tech involving screen-sharing and remote desktop server features that ended up in Macs, iPhones, iPads, iPods, and Apple TVs. Apple later backed out of the working arrangement.
The suit alleges that U.S. Patent RE46,386, "Updating a User Session in a Mach-derived Computer System Environment" and the U.S. Patent 8,924,502, "System, Method and Computer Program Product for Updating a User Session in a Mach-derived System Environment," have been used in Apple devices since iOS 5.
"Initially, our product had Apple's full support. But years later, Apple built our technology into its macOS and iOS operating systems without our permission," Ronnie Exley, Aqua Connect's CEO, said in a statement when the suit was originally filed.
The ITC involvement is of particular note because it doesn't look every patent suit filed. A finding against Apple would give the ITC cause to actually halt imports of offending products into the United States. The ITC said it hopes to have a target date to conclude its investigation concluded within 45 days.
An Israeli startup, Corephotonics, filed suit earlier this month against Apple, alleging patent infringement over the use of dual camera technology found in iPhone 7 and iPhone 8 handsets. Apple lost another suit in October against patent holding company VirnetX and was ordered to pay $439.7 million. Apple is appealing that ruling.
Source: U.S. International Trade Commission via CNET