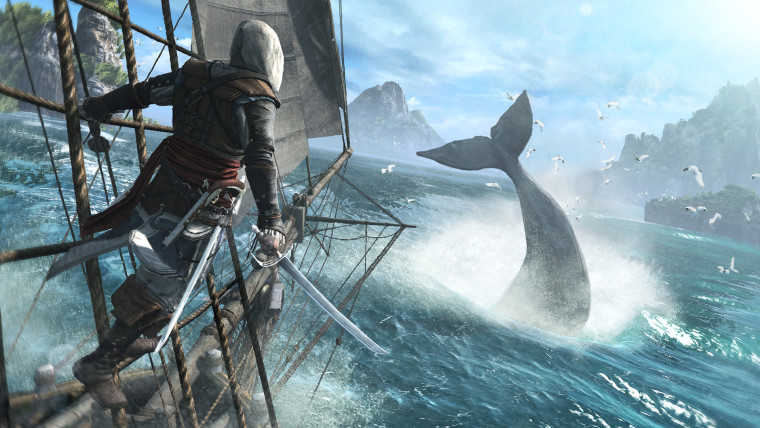 Just as Ubisoft promised it would when it made Massive Entertainment's World in Conflict: Complete Edition free last week, the publisher is now giving away Assassin's Creed IV: Black Flag for free. The game is regarded by many as one of the best games in the action-adventure series and follows the story of Edward Kenway, a fictional infamous pirate from the 18th century.
While Black Flag has the usual gameplay elements of Assassin's Creed games, such as free running, melee combat, and assassinations, it also sports a comprehensive naval gameplay element. Players are able to sail around in a massive open-world environment on Kenway's commandeered brig, the Jackdaw. The world is home to a large number of explorable islands, shipwrecks, animals to hunt (land and sea), and of course, other ships to plunder.
Anyone that is interested in claiming a copy of Assassin's Creed IV: Black Flag's PC version can do so by going to Ubisoft's giveaway page here. The promotion is slated to come to an end on December 18, giving everyone a week to claim the game to their Uplay libraries.
Don't forget to follow us @NeowinGaming on Twitter to keep up to date with our gaming coverage!