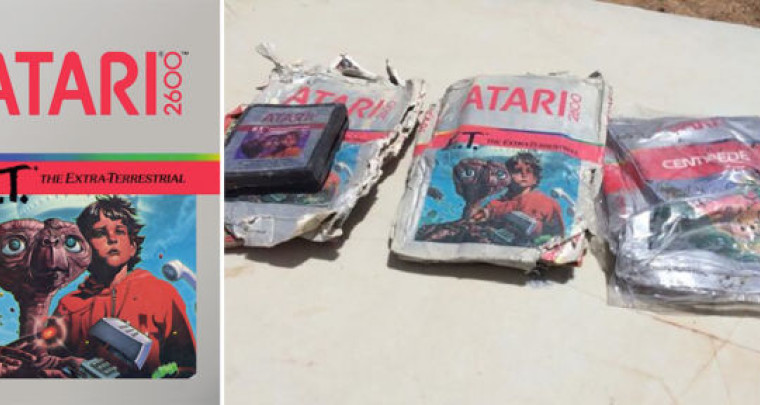 The highly anticipated documentary exploring the excavation of Atari's E.T cartridges and exploring the downfall of Atari is now available for free on Xbox 360, Xbox One, and Xbox Video. Aptly named, 'Atari: Game Over', this documentary clears the mystery of the buried Atari cartridges, with special emphasis on 'E.T: The Extraterrestrial', a game largely blamed for the downfall of Atari.
The game was a rushed job, unpolished, and hastily built in five weeks to be sold in time for Christmas in 1982. It was such a huge disappointment that in September 1983, almost 20 semi-trailer truckloads of Atari boxes, cartridges, and systems from an Atari storehouse in El Paso, Texas were crushed and buried at the landfill within the city.
In April 2014, after almost three decades, an excavation was carried out at the landfill site, partly funded by Microsoft, in which around 800 Atari game cartridges were found. Microsoft announced that on April 26, a documentary of the excavation event would be filmed from 9:30 am to 7:30 and shown on Xbox Live. Shortly after that,on April 28, a brief video clip highlighting the excavation was shown by Microsoft.
The documentary is directed by Zak Penn, best known as a screenwriter for movies like X2: XMen United and Marvel's The Avengers and is a production of the short-lived Xbox Entertainment Studios which was closed down in July.
Source: Major Nelson |Image via Atari